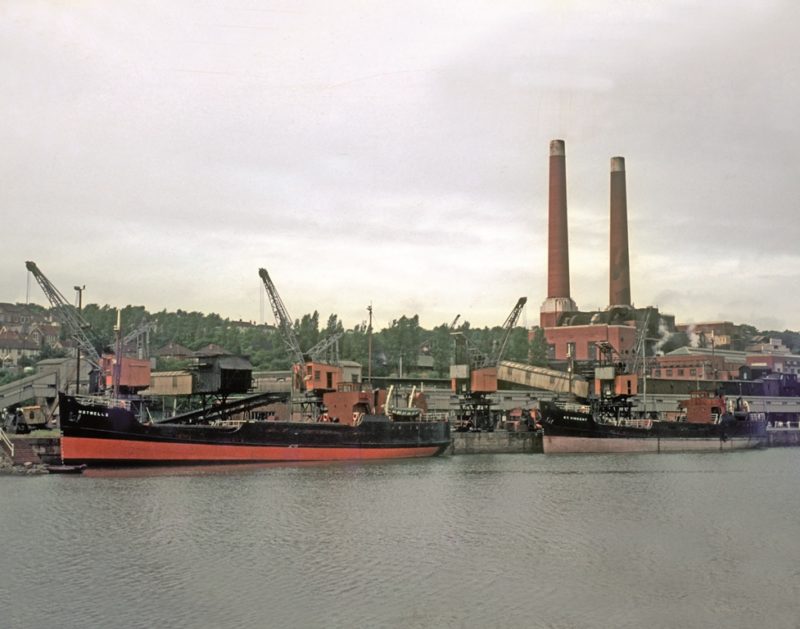 Two Osborn & Wallis colliers at Portishead Power Station in September 1967. Osborn & Wallis ran a fleet of small colliers to supply Portishead, mainly from the South Wales coalfields. On the left is the 499grt Hotwells and on the right is the 484grt St. Vincent.

The Hotwells was built in 1950 by Charles Hill & Sons at Bristol. In 1970 she was sold to W.N. Lindsay (Shipowners) Ltd. of Leith and renamed Rosewell. In 1977 she joined Panagiotis Maidonis of Piraeus as Myrsini. She was badly damaged in a collision with a pier at Ancona on 26th December 1996 and subsequently broken up in 2001.
The St. Vincent was built in 1940 by Charles Hill & Sons at Bristol. In 1969 she was sold to E.I. Koritsidis of Thessaloniki and renamed Giankaros II. She was broken up during 1982.

Photo: Nigel Lawrence