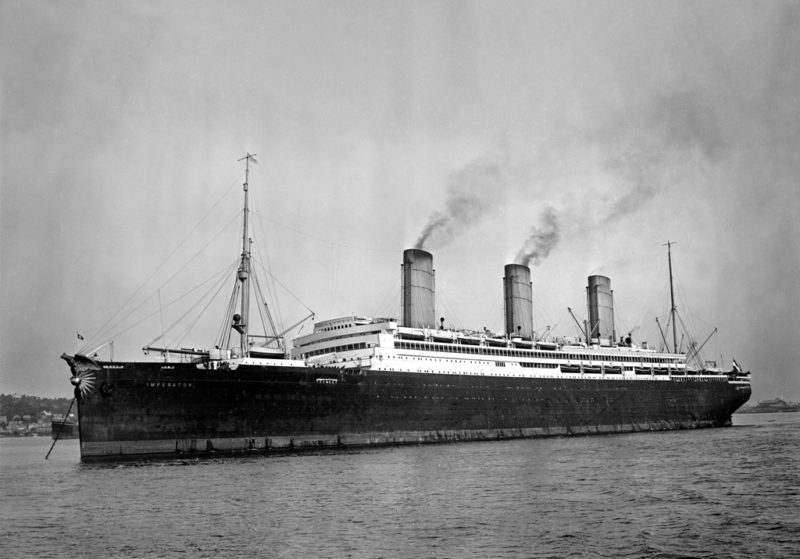 The Father of Modern Cruise Ship Travel
Just how much influence we have over our own destiny and how much is dictated by circumstance has taxed the minds of philosophers across millennia. In the world of shipping perhaps one man exemplifies how influential each can be on a single life. That man was Albert Ballin.
Ballin was born in his beloved Hamburg on 15th August 1857, the son of Danish-Jewish parents. His father ran the local office of a Liverpool based shipping agent called Morris & Co. arranging passage for (primarily) German, Polish and Russian emigrants onboard American Line steamers between Liverpool and Philadelphia. The Ballin run agency was a small, barely profitable concern and when the father died in 1875 it passed, by tradition, to the eldest of Albert's six older siblings.
The new owner was even less successful than his father and as the business lurched towards bankruptcy he passed it to the youngest member of the family, seventeen year old Albert. The short, shy, doughy faced teenager, referred to by a contemporary as 'somewhat less than handsome', was an improbable shipping tycoon. At school he excelled at music and remained a keen cellist for the rest of his life, but otherwise displayed few of the attributes required of a successful businessman. Nevertheless with enthusiasm and a keen eye for detail young Albert developed the agency and increased both revenue and profits. It was his good fortune to take over the reins just as Hamburg was entering its heyday as the largest transit port for westbound emigrants heading for the USA. Indeed the numbers passing through the great Hanseatic port increased fivefold in the five years after Albert took over.
Despite the new found prosperity Ballin resented sharing his commission with the Liverpool based parent company and considered he could increase both income and influence working directly with a local operator. Still in his early twenties, Albert scoured the market and ultimately negotiated an agreement with Carr Linie. It speaks volumes for the young entrepreneur's acumen and persuasiveness that he was able to convince the cargo company's owner to adapt their two new freighters to take 700 emigrant passengers each. Riding on the crest of the European exodus Carr Line's ships were booked to capacity. Adapting other vessels, on Albert's recommendation, resulted in the total number carried by the company quadrupling in two years. This success spiked the interest of the city's principle emigrant carrier, Hamburg-Amerikanische Packetfahrt-Actien-Gesellschaft, commonly referred to as HAPAG.
In 1886, barely a decade after starting in business Ballin was instrumental in negotiating the merger of Carr Linie into the HAPAG empire, and having impressed the later company's board the diminutive twenty eight year old became head of the entire North American passenger division. HAPAG was very much the sleeping giant of the transatlantic trade, ranking twenty second in the list of carriers despite its geographical pre-eminence as a conduit for Eastern European and Scandinavian emigrants. Hard working and ambitious, both personally and corporately, Albert Ballin sought to rectify this travesty. It's difficult to imagine the suspicion and resentment this enthusiastic and progressive thinking young man must have fostered in such a staid and reactionary company. Of course Ballin cared little about such views, believing only that he should be judged on results. Evidently those who mattered on the company board shared their young protégé's vision.

He focussed on two key elements, challenging Britain's merchant maritime hegemony and modernising the company's outdated fleet. Addressing what he perceived to be unfair British competition, Ballin sought to redress the balance of power. One of his first steps was the acquisition of a Baltic based rival Stettiner Lloyd which operated from the eponymous port direct to New York. With additional calls at Scandinavian ports HAPAG now gained a foothold in what had been British and Danish monopoly. Strengthening the company's position in this market gave Ballin increased leverage in negotiations with his British rivals. In the end he agreed to discontinuing the Scandinavian calls in return for imposing a limit on the number of America bound emigrants passing through Hamburg via British ports. With a one third limit of the exponential growth, HAPAG's market share rose dramatically.
Meeting this increased market share would require new ships and even before he joined the company there had been talk of new vessels, both to compete with the British but also to assuage the board's envious glances at their Bremen based rivals, Norddeutscher Lloyd. Nevertheless it was at Ballin's recommendation that on 6th October 1887 HAPAG's board approved the order for a pair of twin-screw express liners. They would be capable of carrying 1,100 passengers, approximately half in steerage, at a service speed of 18 knots. The first vessel, named Augusta Victoria (erroneously it transpires, the Empress's actual name was Auguste Victoria and incredibly the liner wouldn't be correctly renamed for a further eight years) was built by the AG Vulcan shipyard at Stettin. It was a remarkable feat for Germany's still fledgling shipbuilding industry. At 7,661 grt and 145 metres in length the new liner finally announced HAPAG's arrival as a major contender on the North Atlantic. A sister, Columbia, arrived two months later from Laird Bros. on the Mersey and this first pair were joined by two slightly larger running mates, Normannia and Furst Bismarck, over the subsequent couple of years.
By the time Augusta Victoria had been delivered in April 1889 Albert Ballin had been appointed to HAPAG's board of directors. At thirty one years old the ugly, shy cellist was now one of the most influential men in German commerce.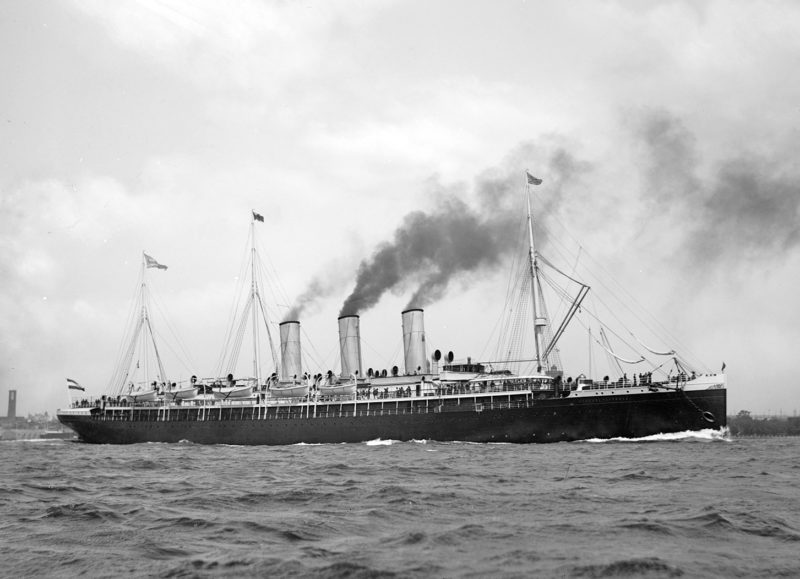 An early example of Ballin's ingenuity and singular ability came the following year. North European based shipping lines had faced a dilemma since the inception of steamship transatlantic travel, best summed up by a three letter nautical acronym that sent a shiver down the spine of many mariners, WNA (Winter North Atlantic). Whilst summer traffic poured revenue into and garnered profits for the lines, the winter months would frequently drain the company coffers. The most common solution was to lay vessels up over the 'low' season, however there were still overheads to cover, including docking fees, and crew would be laid off and then re-hired in the subsequent spring. Ballin's solution was to send one of the quartet cruising.
Subscribe today to read the full article!
Simply click below to subscribe and not only read the full article instantly, but gain unparalleled access to the specialist magazine for shipping enthusiasts.