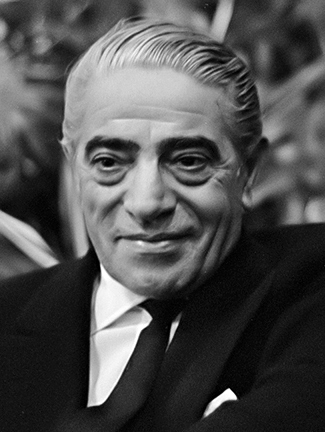 Of all the great shipping magnates perhaps none has achieved more lasting fame as Aristotle Onassis. Certainly no one involved in the industry made the transition into popular cultural icon more effectively than the man also known as Aristo and Ari, a man whose life played out like a classic Greek tragedy, filled with controversy and glamour. He remains an intriguing and paradoxical figure the fleeing refugee turned flamboyant billionaire, the family man with a playboy lifestyle. Undoubtedly possessing great personal charm and charisma he could also be verbally and physically abusive, ruthless and cruel. That he clearly lived by his mantra 'Business before family' seems indisputable, yet he was so distraught at the death of his 24 year-old son Alexander that it undoubtedly contributed to his own subsequent illness and demise two years later. Like him or loathe him there can be no denying the exceptional nature of the man and his achievements.
Such is the enigmatic nature of Aristotle Socrates Onassis' that even his birthday and year is the subject of conjecture. In terms of date, 15th, 19th and 20th January are quoted and birth years range from 1900 to 1906. Onassis, it appears, was prone to changing his age in order to suite the circumstances. Irrespective of when, it is generally agreed that he was born in Karatas, a suburb of the port city of Smyrna (modern day Izmir), to Socrates Onassis, a Turkish citizen of Greek ethnicity who was a successful local tobacco trader, and Penelope Dologou. He had one sister, Artemis, and two half-sisters, Kalliroi and Merope, by his father's second marriage.

Ari enjoyed a privileged childhood and education, attending the local private Evangelical Greek School where he was a clever but troublesome pupil. When he graduated he spoke four languages, his native Greek, Turkish, Spanish, and English and had an excellent grasp of figures. He appears to have acquired his father's business acumen from a young age. Although ethnic Greeks made up approximately half the population (exceeding the population of Athens at this time) Smyrna was a cosmopolitan city with a large Turkish community and also sizable Armenian, Jewish and Levantine sectors. In May 1919 the city was forcibly taken by the Greeks with the encouragement of the victorious Western allies, as part of the dismantling of the defeated Ottoman authorities. This action sparked the three year Greco-Turkish War in which initial Greek territorial gains were steadily rolled back until, in September 1922, Turkish National Movement forces stood at the gates of Smyrna. To begin with the takeover of the city was carried out in an orderly fashion but within days this descended into chaos with Turkish units rampaging through the Greek and Armenian sectors of the city, looting, murdering and raping seemingly at will. On 13th September 1922 the Greek and Armenian districts were torched, creating the Great Fire of Smyrna which raged for nine days. The fire forced tens, perhaps hundreds of thousands of displaced people to take refuge on the Mediterranean shoreline, Socrates Onassis was imprisoned and sentenced to death.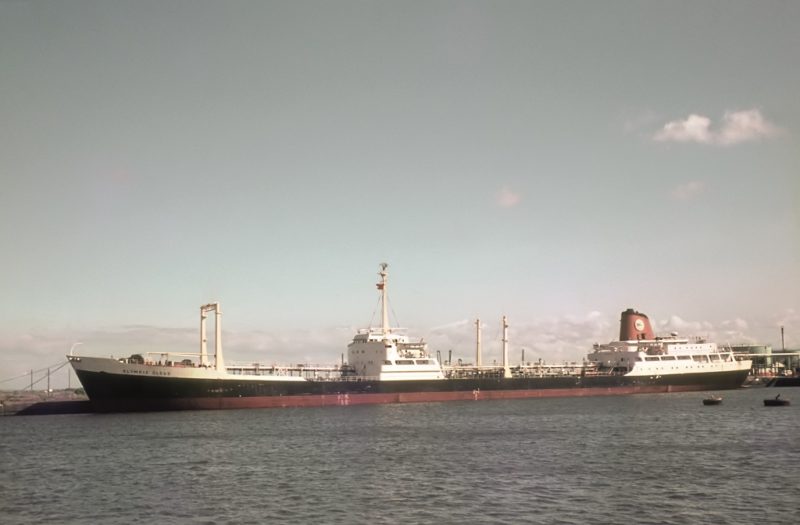 Sign-up today to read the full article!
Simply click below to sign-up and read the full article, as well as many others, instantly!