175 Years of Shipowning and Enterprise – Part One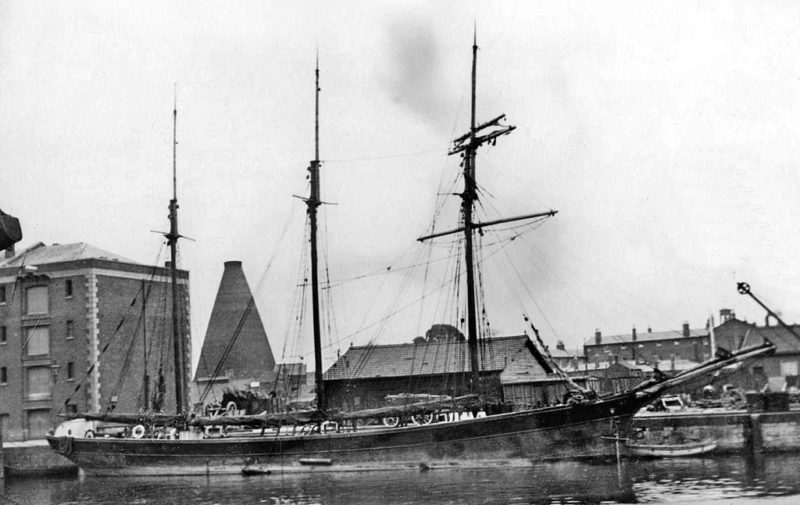 The Port of Barrow-in-Furness was founded on the export of iron ore and by the first Barrow Harbour Act of 1844. A London banker, John Abel Smith, built a causeway and pier under a Parliamentary Act of 1843, and together with the creation of the Furness Railway Company in 1844, Barrow was set for much industrial expansion. Dalton-in-Furness lies four miles north of Barrow on the Furness peninsula, and was the centre of a huge iron ore mining district. The formerly agricultural town was encircled from around 1810 by iron ore mines and quarries at Tytup, Crossgates, Roanhead, Elliscales, Butts Beck, Longlands, Mouzell, and Park Mine, the largest of the mines. A total of over 50,000 tons of iron ore was taken by carts in 1844 for the coastal trade from Barrow, and which had increased dramatically again by the opening of the Furness Railway in 1846. The beautiful Church of St. Mary at Dalton was built between 1882 and 1885 on the wealth of iron ore by the renowned architects Austin and Paley on a small hill in the centre of the town.
James Fisher (1822-1873), with a farming and mining background, began in 1847 in shipping by buying 64ths shares in small smacks and schooners, and increased his fleet when he became the shipping agent in 1851 for Henry Schneider, succeeding his elder brother Thomas in the position. Schneider owned the large Park Mine together with his partner John Hannay, and with the Dalton mines producing some 465,000 tons of iron ore in 1859 a considerable coastal trade flourished at Barrow. There were usually fifteen to twenty small schooners waiting to load each day at eight iron ore piers in 1859, and in the new enclosed docks at Barrow in the 1860s, with Devonshire Dock opened in 1867, Buccleuch Dock opened in 1873 and Ramsden Dock in 1879. James Fisher worked with Schneider and Hannay to select the site for the new Barrow Haematite Iron & Steel Company works, whose blast furnaces were in full production in 1867 when the Dalton mines were producing 670,000 tons of iron ore, of which half was then smelted at Barrow, and half was exported.

Small coastal two and three masted schooners were the backbone of the Fisher iron ore export trade, and they also traded with coal, grain and timber in the Irish Sea trades. The three masted barque Lizzie of 426 grt was completed in 1868 for the distant trades to the Mediterranean and India, and was one of a small number of sailing ships where the 64ths were owned outright by the Fisher family. The Fisher fleet reached a peak of nearly eighty vessels in 1872, with 64ths owned as either a minority or a majority. Some of the smaller schooners were given Fisher family names e.g. Annie Fisher, Joseph Fisher, Alice Fisher, Frank M. Fisher, and James W. Fisher. A dozen wooden or steel three masted schooners were completed from 1880 by the Rodgers yard at Carrickfergus as Fanny Crossfield, Mary Armstead, Mary Miller, Louie Bell, Annie Crossfield, Edith Crossfield, George B. Balfour, Annie Park, Creek Fisher, Shoal Fisher, Ford Fisher and Pool Fisher, a painting of the latter ship showed she had a green hull. Shoal Fisher of 139 grt and 220 dwt with a Master and a crew of three had hull dimensions of overall length of 106.1 feet, moulded beam of 22.6 feet, moulded depth of 9.3 feet, and a loaded draft of 8.6 feet. Pool Fisher was lost with all hands by a collision off Dungeness in 1908.
The founder James Fisher had managed the Fisher shipping company until 1870, and had three sons in Joseph Fisher (1844-1900), John Fisher (1850-1900), and James Fisher (1854-1915), all of whom managed the company and fleet at one time or another, with James taking over the management of the company in 1900. John Fisher and the second James Fisher both served as Mayors of Barrow. John unfortunately suffered from ill health and died in 1900.
The family ordered six coastal steamers of up to 600 dwt from the Belfast yard of McIlwaine & McColl for delivery between 1883 and 1892 as Sea Fisher, Bay Fisher, Lough Fisher, Stream Fisher, Race Fisher and Strait Fisher. The latter steamer was of 465 grt and had hull dimensions of overall length 174.5 feet, moulded beam of 26.1 feet, and moulded depth of 12.4 feet. This Belfast yard also launched the very unfortunate four masted steel schooner Lake Fisher of 289 grt on 6th February 1890, with her registration date given as 18th February 1890. She sailed immediately on her maiden voyage to South America, but was never seen again and was lost with all hands.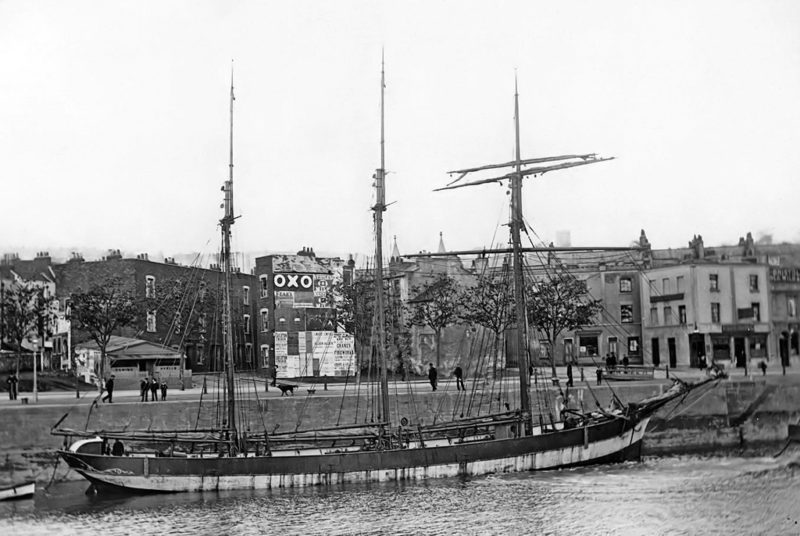 IRON ORE TRADES FROM COUNTY ANTRIM
Subscribe today to read the full article!
Simply click below to subscribe and not only read the full article instantly, but gain unparalleled access to the specialist magazine for shipping enthusiasts.