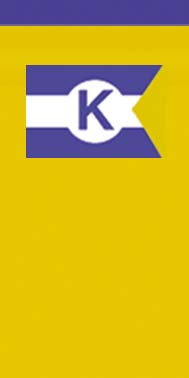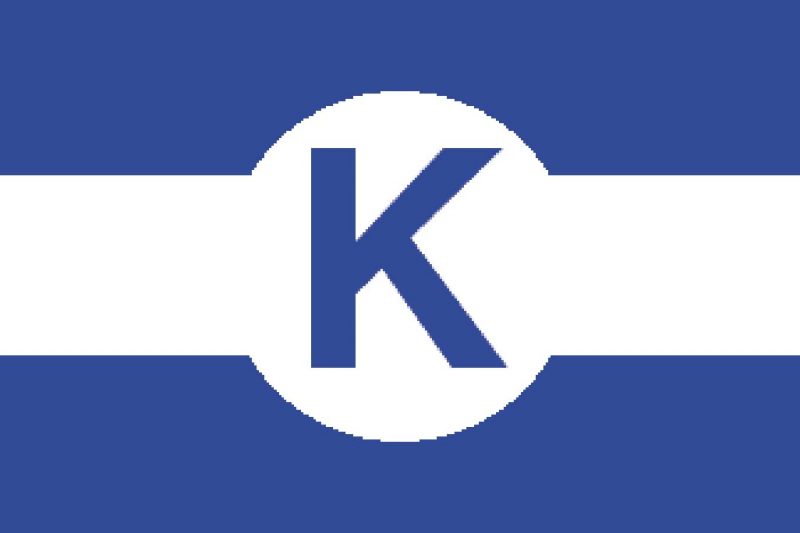 There were two branches of the Klaveness family of shipowners operating in 1946 after the devastation of the family fleet during World War II. Anton Fredrik Klaveness (1903-1981) and his brother Dag Klaveness (1913-1986) operated in the liner, tramping and tanker trades in a family shipowning heritage that dated back to 1799. A luxury cruise ship operation was later set up in 1970 as Royal Viking Line with two other well known Norwegian shipping companies, Bergen Line with much cruising experience, and Nordenfjeldske of the Hurtigruten express service from Bergen to the North Cape.
A second cousin of the brothers, Torvald Faye Klaveness (1913-1996), had set up a ship management business in 1946 in the bulk trades, principally managing a dozen war standard 'Liberty' types, as well as a few years later managing six ore/oil carriers and four cargo-liners. He then built up a very large fleet of self discharging bulk carriers operating in the bauxite trades as Bulkhandling A/S, the first bulker consortium in the world, and which is still operating today with a big fleet of 150 owned, chartered and pooled dry bulkers of up to Panamax and Kamsarmax size.
F. Klaveness & Company Sailing Ships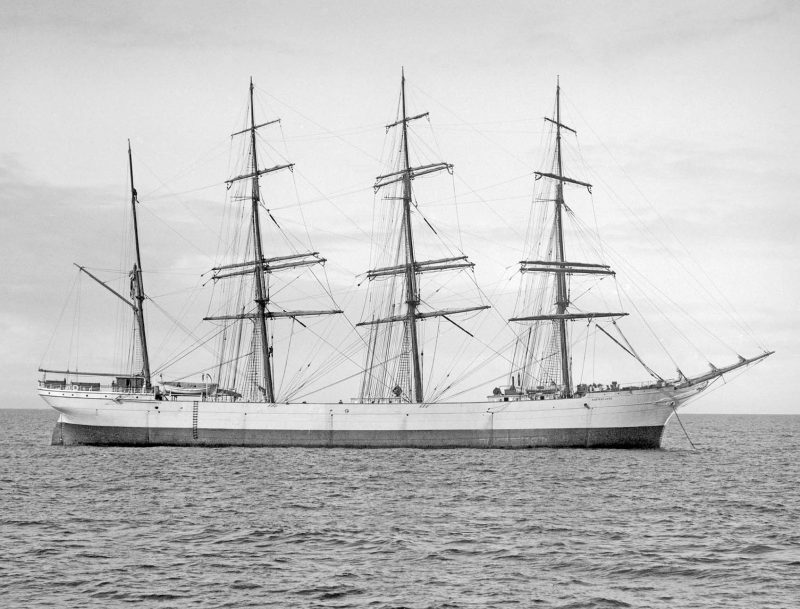 The dynasty was founded by farmer and forester Thor Aagesson Klaveness (1767-1854) in 1799 in Sandefjord, and he purchased the first brig Ebenetzer a year later jointly with his brother Ole Melsom Klaveness. Unfortunately, this vessel was seized in England in 1907, and he then founded in 1816 a small shipyard to build wooden brigs under the name of Klaveness Verven, which later became the A/S Framnaes Mek Verksted shipyard. He used timber from his own forests to build sixteen small sailing ships including Heldin Anette, some of which were traded by the Klaveness family. After the death of Thor Klaveness in 1854, the yard was run by other family members until it closed in 1861. Two of his sons became shipowners in their own right in Aage Gogstad Klaveness and Thor Bjornum Klaveness. Anton Fredrik Klaveness (1839-1904), the son of Aage Gogstad Klaveness, went to sea at the age of thirteen years and came ashore in 1869 as a Master at Svarstad in Vestfold county to the west of Oslofjord to become a shipowner.
Anton purchased his first sailing ship Victoria of 550 net tons jointly with his brother Wilhelm in 1869, followed in the next ten years by Aurora, Venus, Havfruen, Valkyrien, Brigida, Capella, Staerkodder, Magnat, Elida, Nordpool, Vincitore, and Havfruen (2) of similar size. A large fleet was built up of 35 three and four masted barques with silver grey hulls that were traded from 1869 to 1918 in worldwide trades e.g. guano from South America, timber from Scandinavia to South Africa and Australia returning with wool and grain, copra from the Pacific, rice from Burma and India, and grain and lumber from the west coast ports of Canada and the U.S.A. One of the biggest four masted barques in the fleet was Hafrsfjord of 1,958 grt completed by the Russell yard at Port Glasgow in July 1884 as General Roberts on dimensions of length 275 feet, beam of forty feet, and depth of 24.2 feet. She was purchased in 1905 and photographs exist of her waiting to load grain at Port Lincoln in South Australia on arrival after passages of one hundred days from Christiania (Oslo) and Fredrikstad. She was sold by Klaveness in 1918 and had two further Norwegian owners until she was scrapped at Copenhagen in June 1925.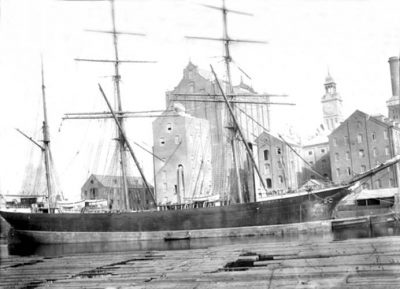 Augusta of 827 grt was a handsome three masted barque completed in 1881 at Framnaes near Sandefjord for the Australian trades. She ran aground and was lost at Mannanzary on Madagascar on 18th September 1901 while on a voyage from Marseille to the island with general cargo and salt. Birtha was a steel three masted barque of 1,425 grt completed by the Russell yard at Port Glasgow in February 1891 for Klaveness. She ran aground on Columbia reef off Nicaragua on 3rd May 1915 while on a voyage from Portland (Oregon) to Falmouth with wheat, eight crew were lost.
Jarlen was a three masted barque of 1,652 grt built in 1874 by T. R. Oswald at Southampton as Foyle for James Nourse of London. She was purchased by Klaveness in 1903 and sailed from Lobos de Tierra in Peru on 16th June 1908 with guano for Antwerp and was never heard from again, twenty crew were lost. Havfruen (2) of 663 grt, completed at Sandefjord in 1880, stranded on the Colbart rocks on 3rd April 1901, and was refloated and towed into Calais and condemned while on a voyage from Drammen to Sydney (NSW) with timber. Senior was a three masted barque of 1,118 grt built in 1885 in Holland and was lost on 23rd August 1913 while entering Maranhao in Brazil at the end of a voyage from Cardiff with coal. Svardstad was a three masted barque of 1,142 grt built in 1885 at Rostock that was wrecked on 22nd September 1909 off Cape Kanin in the White Sea while on a voyage from Archangel to Port Adelaide with timber, one crew member was lost. Svolder was a big four masted barque of 2,015 grt that was completed by Alexander Stephen & Sons Ltd. in May 1887 as Bracadale for J. & A. Roxburgh of Glasgow. She was purchased by Klaveness in 1909 and ran in the Australian trades. She was wrecked on 5th November 1911 off Vinga Lighthouse while on a voyage from Sundsvall to Melbourne with wood.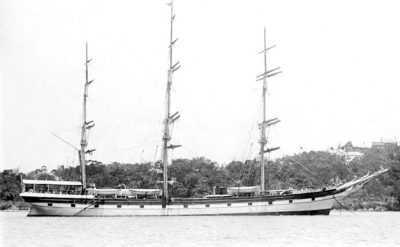 Despite these losses, the Klaveness sailing ship fleet was profitable and even voyaged to the whaling island of South Georgia with supplies of coal for the Norwegian station of Grytviken and the British station of Stromness. Trafalgar, a three masted barque of 1,501 grt completed by J. E. Scott of Greenock in 1875 was abandoned on fire off Brazil on 25th October 1915 while on a voyage from Liverpool to South Georgia with coal. There were three sailing ships traded by Klaveness during World War I with the advantage of lower operating costs, but this was long after most shipowners had changed over completely to more reliable steamers.

Subscribe today to read the full article!
Simply click below to subscribe and not only read the full article instantly, but gain unparalleled access to the specialist magazine for shipping enthusiasts.