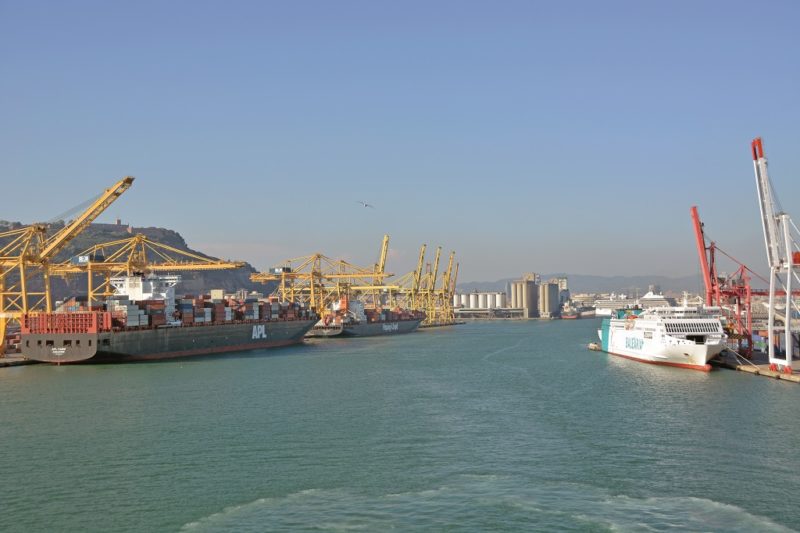 Barcelona is always a busy port and 9th April 2017 was no exception. From right to left we see the container ships APL Paris and Kobe Express, the bulk carrier Ocean Vision, the cruise ship Riviera and the ferry Abel Matutes.
The 128,929gt APL Paris of Neptune Orient Lines was built in 2012 by Daewoo at Okpo.
The 53,523gt Kobe Express of Hapag-Lloyd was built in 1997 by Samsung at Koje as the Shanghai Express. She became Kobe Express in 2002.
The 81,502dwt Ocean Vision of Core Vision Ltd. was built in 2015 by Longxue at Guangzhou. In 2018 she was sold to Transmed Shipping of Cyprus and renamed My Vision.

The 66,172gt Riviera of Oceania Cruises was built in 2012 by Sestri CN at Sestri Levante.
The 29,783gt Abel Matutes of Balearia was built in 2010 by J. Barreras at Vigo.

Photo: Nigel Lawrence