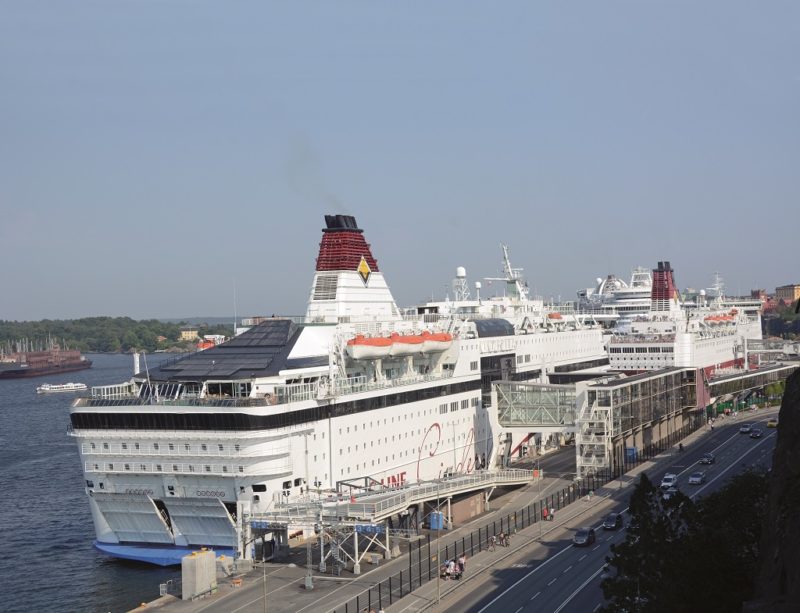 A busy day at Stockholm on 4th August 2014. From left to right are the Viking Line's Viking Cinderella, Mariella and Princess Cruises' Emerald Princess.
The 46,398gt Viking Cinderella was built in 1989 by Wärtsilä at Turku as the Cinderella, her name being changed to Viking Cinderella by the Company in 2003. She is still in service for them.

The 37,860gt Mariella was built in 1985 by Wärtsilä at Turku. In June 2021 she moved to Corsica Ferries and was renamed Mega Regina. She operates the Nice and Toulon services to Corsica.
The 113,561gt Emerald Princess was built in 2007 by Fincantieri Italiani at Monfalcone. She is part of the Princess present fleet.
Photo: Nigel Lawrence