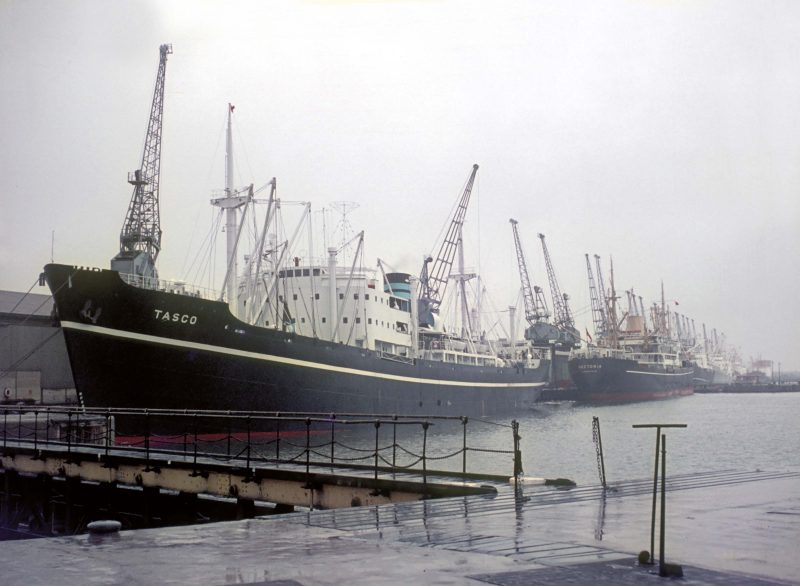 Two Scandinavian freighters in Liverpool in September 1967. On the left is the 4,719grt Tasco of Wilh. Wilhelmsen of Norway and on the right is the Pretoria of the East Asiatic Company of Denmark.

The Tasco was built in 1949 by Burmeister & Wain at Copenhagen. Just after this photograph was taken she was sold to Eudora Cia Naviera SA of Monrovia who renamed her Pelops the following year. In 1970 she was sold to Efplia I Shipping of Piraeus and renamed Elizabeth and in 1976 she joined Walton Shipping Liberia Ltd. as Seville. On 5th October 1977 she arrived at Gadani Beach to be broken up.
The 8,621grt Pretoria was built in 1952 by Nakskov SV. In 1972 she was sold to Yick Fung Sg & Enterprises of Mogadishu and renamed Bering Sea and in 1975 she was sold to the Chinese Government and renamed Hong Qi. She was broken up in China during 1983.

Photo: Nigel Lawrence