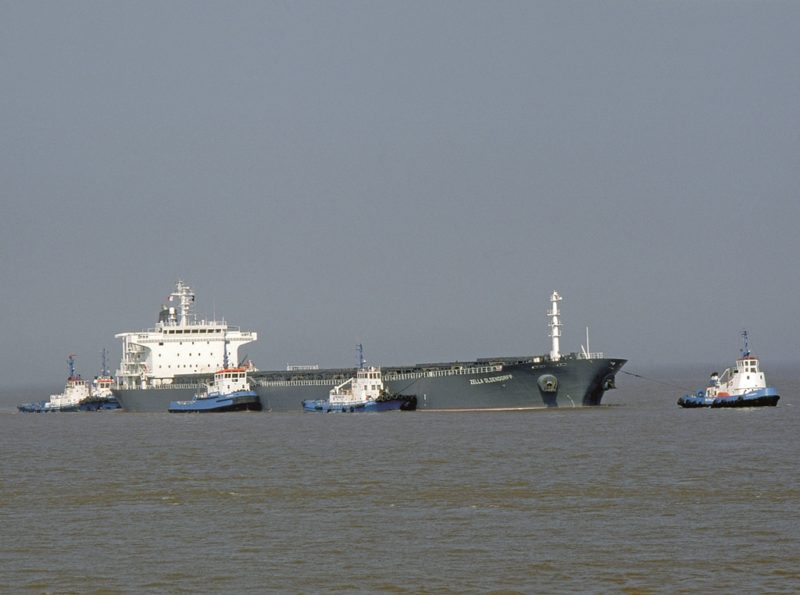 On 11th May 2001 the 73,931dwt bulk carrier Zella Oldendorff arrived in the Bristol Channel to dock at Portbury with a cargo of coal from Richards Bay, South Africa having left there on 21st April on her maiden voyage. She left Portbury for Kamsar on 16th May arriving Kamsar on 26th May. She departed Kamsar on 27th May arriving at Fos on 5th June. She is seen here attended by the Svitzer tugs Stackgarth at the bow, Westgarth will be pushing on the starboard bow, Shannon will push midships, Avongarth is on the starboard quarter and Portgarth is just visible on the port quarter.

The Zella Oldendorff was built in 2001 by Jiangnan Shipyard at Shanghai as the Trave River although she was sold to Oldendorff almost immediately. In 2007 she was sold to Qinhuangdao Hezhong Ship Management and renamed Ecola and in 2018 they renamed her Mei Lan Hu. She still sails as such.
Sign-up today to read the full article!
Simply click below to sign-up and read the full article, as well as many others, instantly!