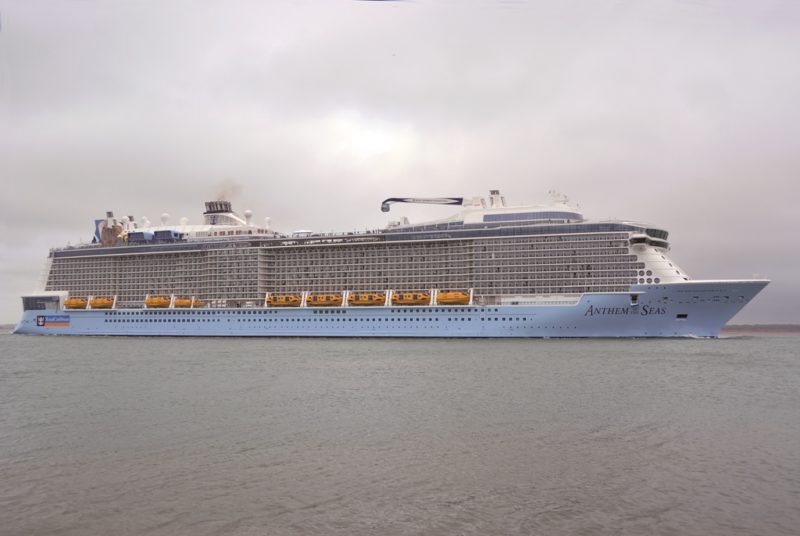 The First Fifty Years – Part Two
With the three 'Sovereign' class ships and Nordic Empress enjoying great success in their markets, and the itinerary alterations made for the smaller vessels having a good effect, Royal Caribbean announced a net income of $20.2 million on revenues of $270.4 million for the first quarter ended 2nd April 1993, compared to net income of $4.4 million on revenues of $215.2 million for the same quarter of 1992. The revenue increase was in part attributed to a 203% increase in passenger cruise days following the introduction of Majesty of the Seas in April 1992 and improved fleet yields resulting from the implementation of yield management programs.
As a result, Royal Caribbean Cruise Line's initial public offering in April 1993 of 10 million shares of common stock, or 16.2% of its total stock, at $18 a share, generated gross proceeds of $180 million, and net proceeds to the company of $168 million. The two owners, Anders Wilhelm & Co. and the Pritzker family, reduced their holdings to 41% each, and the funds raised were used to repay debt and enable a further expansion of the fleet. At the same time the company stated they had no intention of selling any of their current ships.
For several years Royal Caribbean had been operating their oldest and smallest ships outside its traditional cruising area in the Caribbean, including Mexico, Alaska and Europe, but had not built a ship specifically designed for worldwide cruising. With this in view, the company had developed 'Project Vision' to design a series of up to six ships that could be used in any part of the world. The 'Vision' class would be the most luxurious ships Royal Caribbean had yet built, with bigger cabins, more space per passenger and a wider variety of public areas and open decks. They would also follow the new naming system introduced with Sovereign of the Seas.

An order was placed with Chantiers de l'Atlantique for a pair of 70,000 gross ton 'Vision' class liners that would accommodate 1,800 passengers. To be built at Saint Nazaire, the first would be delivered in April 1995 and named Legend of the Seas, to be followed in April 1996 by Splendour of the Seas. There was also an option for a third ship to be built which, if taken up, would be delivered in 1997.
Early in 1994, an order was placed for another pair of 'Vision' class vessels, but they were to be built in the former Wartsila shipyards in Finland by Kvaerner Masa. This second pair would be slightly larger than the ships being built in France at 73,000 gross tons and of a different overall design, though the general layout would be the same.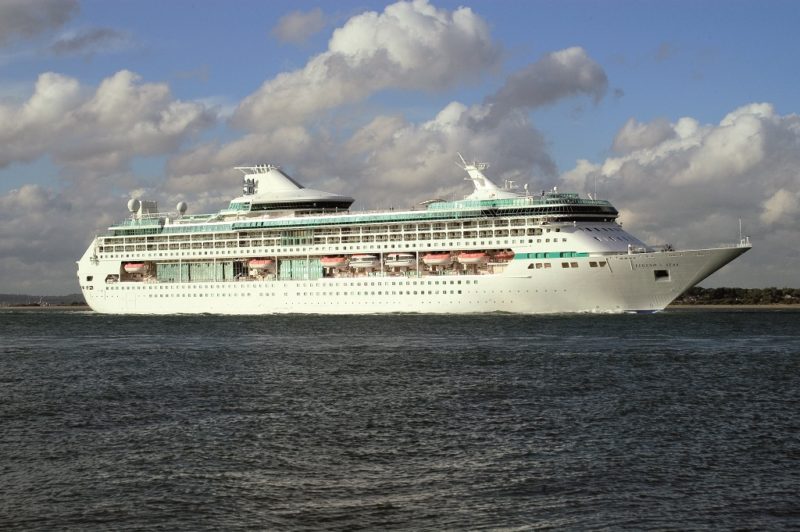 Despite the assertion made in 1993 that none of their smaller ships would be sold, in October 1994 it was announced that Nordic Prince had been sold to Airtours, one of the largest British package tour operators, with delivery in March 1995. Nordic Prince had been scheduled to make 10 and 11 day cruises to Alaska in the summer of 1995, but Royal Caribbean Chairman Richard Fain said the $55 million offered by Airtours was too good to pass up. As a result of the sale, the summer season of cruises in the Mediterranean that had been scheduled for Sun Viking was cancelled, and that ship took over the Nordic Prince Alaskan schedule, leaving Song of Norway as the only Royal Caribbean ship operating in Europe in the summer of 1995.
After a final season of cruises to Mexican ports, in February 1995 Nordic Prince went to a shipyard in Baltimore to have the Viking Crown Lounge removed. "The Viking Crown Lounge has been a trademark on all Royal Caribbean ships and removing it before the sale reinforces the value we place on this hallmark of Royal Caribbean cruise vacationing", Richard Fain said. Nordic Prince was then handed over to Airtours, and commenced cruising in the Mediterranean for Sun Cruises, a newly formed subsidiary of Airtours, having been renamed Carousel.

Sign-up today to read the full article!
Simply click below to sign-up and read the full article, as well as many others, instantly!