150 Years of a family of German Shipowners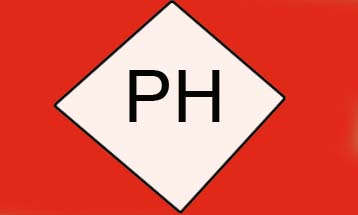 Schiffahrtskontor Altes Land Gmbh (S.A.L.) is a worldwide operator in the heavy lift, project cargo and offshore fields using vessels with a high lifting capacity of two thousand tonnes. The company has forty years experience in project cargo and heavy lifts, and the Heinrich family that began the company in 1980 can trace their family shipowning experience back to 1865 and five generations. The company engines aft vessels with twin cranes and clear decks for storing and transporting unwieldy project cargo have been coming to the Tyne for thirty years to load heavy flexible pipeline and umbilical reels for the offshore oil and gas industry. I have always found them to be extremely well maintained with hull paintwork in rust free and spotless condition.
HEINRICH FAMILY SHIPOWNING  HISTORY
Altes Land (Old Lands) is a traditional area of Germany that stretches for thirty kilometres along the left bank of the Elbe opposite Hamburg to Stade, and includes the villages of Buxtehude, Harsefeld, Hollern-Tweilenfleth, Horneburg, Jork and Steinkirchen. It has the highest concentration of fruit bearing and blossom trees in Germany as the land is very fertile and on a flood plain. The majority of the housing stock are large red brick houses with white timber half panelling and thatched roofs. Indeed, the head office of the company in the village of Steinkirchen (population 1,588) was one such large red brick house with a high gable end and the local butcher's shop at one end. Altes Land became part of Stade Region in 1823 when the Duchy of Bremen was abolished. In summer, Hadag municipal tourist boats operate from the Landungsbrucken (Landing bridges) in Hamburg to the charming villages of Altes Land. The green hulled three masted barque Rickmer Rickmers of 1896 is permanently moored at the Landungsbrucken as a museum ship.
Johann Heinrich ordered the wooden two masted sailing ship Amoenitas from the local Sietas shipyard in Hamburg for delivery in 1865 with a cargo capacity of 140 tonnes. She ended her days when she stranded off Brazil during a gale, fortunately the Master and crew were saved. Wilhelm Heinrich, son of Johann, commissioned the Sietas yard to build the small sailing ship Capella of 150 grt for delivery in 1911 at a cost of 3,000 Deutsche Marks, and in 1923 she was fitted with a diesel engine. This ship was sold in 1927, and Wilhelm purchased a new Capella powered by a 100 hp 'glowhead' diesel, and in 1935 fitted her with a twin cylinder two stroke single acting diesel by the Hanseat Motoren Gmbh of Bergedorf. After the death of Wilhelm Heinrich, Capella was taken over by his eldest son Henry, his other sons were Paul Heinrich, Hans Heinrich, Claus Heinrich and his daughter was Wilma Heinrich.
Hamburg suffered 79,600 people killed or injured in Operation Gomorrah during the month of July 1943 alone in the bombings by the R.A.F. and U.S.A.A.F., destroying the Hammerbrook and Rothenburgsort areas of the city. By the end of the war, the Blohm & Voss, Deutsche Werft, Howaldtswerke and J. J. Sietas shipyards as well as the port and the city lay in ruins. As little as one fifth of the port remained in a useable condition, it took ten years to rebuild the remainder. Fortunately, the Altes Land was spared the destruction, and the Heinrich family resumed shipowning when Paul Heinrich, who had served during World War II in the German armed forces, purchased in 1947 a former small Navy vessel M.F.P. 120, built at Mannheim in 1944, and had her converted at the Sietas yard into a coaster and renamed her Pirat of 271 grt. She was twin screw and propelled by an eight cylinder M.A.N. diesel engine, and traded in the Baltic and North Sea transporting timber from Scandinavia to Germany, general cargo to England, and wheat to Denmark until sold in 1956. Paul Heinrich spent forty years at sea as a Mate and Master of family owned coasters, and the extended Heinrich family was able to commission a fleet of new and second-hand coasters in Capella 497/53 and purchased in 1958, Helga 298/54, Karin 425/58, Frauke 499/56 renamed Svenja in 1971, Regine 499/66, Helga-Gunda 499/56 and purchased in 1963, and Petra-Gunda 499/66 and purchased in 1971.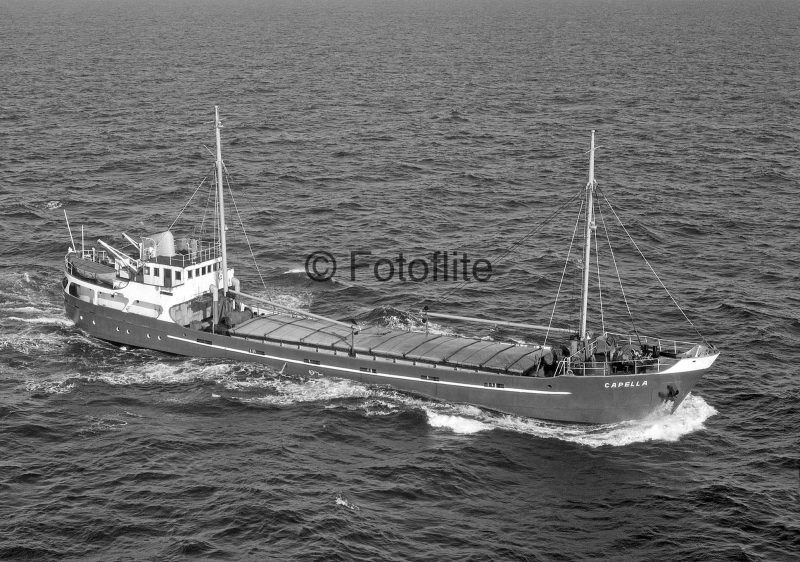 Paul Heinrich named his ships after his wife Regine and daughter Frauke, as he and his wife had three children in Hans, Claus and Frauke. The tradition of naming vessels after female members of the family has continued ever since. These coasters traded in the Peter Dohle agency fleet of Hamburg, known as Vertrauensmakler in Germany by shipowners, as an onshore agent to charter, operate and cost account the coasters for shipowners serving at sea. Larger new coasters were then commissioned as Frauke in 1971, Comar II in 1971, and Regine and Mosta of 1,500 dwt in 1976, all with very useful container carrying capacity.
In 1978, a new type of coaster was ordered as a low air draft vessel named Pirat of 999 grt and 2,650 dwt known in Germany as Seeachlange (Sea Snake) with the navigating bridge able to be lowered to the deck and hinged masts to clear low bridges on the Rhine. The sisters Svenja of 1982 and Frauke of 1983 followed, captained by Claus Heinrich. His brother Hans was more interested in the commercial side of shipping and became a shipbroker, and their sister Frauke married the owning captain of a coaster and accompanied him on many voyages. The Heinrich fleet traded in the North Sea and Baltic, and also on the Rhine, Rhone and Danube rivers, and even ventured as far as New Orleans and the Mississippi for cargo. Project cargo such as large cylinders was carried on the hatches and lifted onboard by shore cranes.
Subscribe today to read the full article!
Simply click below to subscribe and not only read the full article instantly, but gain unparalleled access to the specialist magazine for shipping enthusiasts.