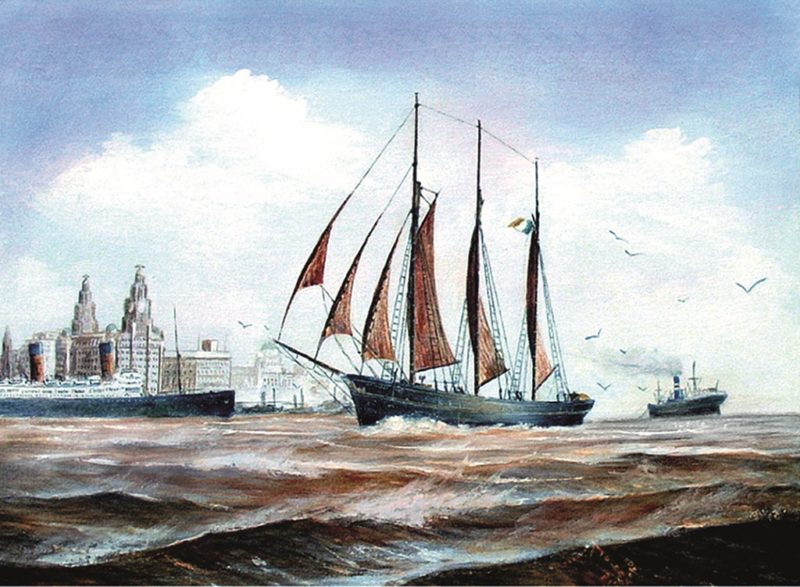 By the turn of the 20th century the steamships of the day had decisively taken the ocean trade away from the sailing vessels, and that led to just a small number of coastal sailing ships being built in the UK. But in North Wales where sailing coasters were used to great effect, Captain John Coppack and his brother took it upon themselves to have a small topsail schooner built for the shallow waters of the North Wales slate ports.
They decided on a ship of about 150 gross tons on which Captain Coppack with a mate and four sailors could man her. Such a size ship was quite the norm in North Wales where little ships could load their cargoes of slate or bricks from the shallow water quarry ports.
Therefore, it was at the latter end of 1899 that a contract for the Coppacks to build their planned ship was given to the highly acclaimed Ferguson & Baird of Connah's Quay. The frame of the ship was double framed oak over three-inch pine planks.

The result of the build was a vessel of 99 nett, 136 gross and a deadweight of 226 tons. She had a waterline length of 98 feet and a beam of 23 feet. The bowsprit on any sailing ship is never included in the ship's length. The topsail schooner was launched in April 1900 and christened by both of Captain Coppack's daughters Lizzie and May, and such was the name of Lizzie May being given to the double topsail schooner with her reddish brick red sails. The building costs of Captain Coppack's schooner was £2,700.
The Lizzie May's first cargo was 226 tons of house bricks from North Wales to Dover, from then on with her crew of six, she traded on the west coast of the UK with Liverpool being her most visited port and from where she lugged coal from Garston to Ireland. The youngest member of the crew on such ships always acted as the cook.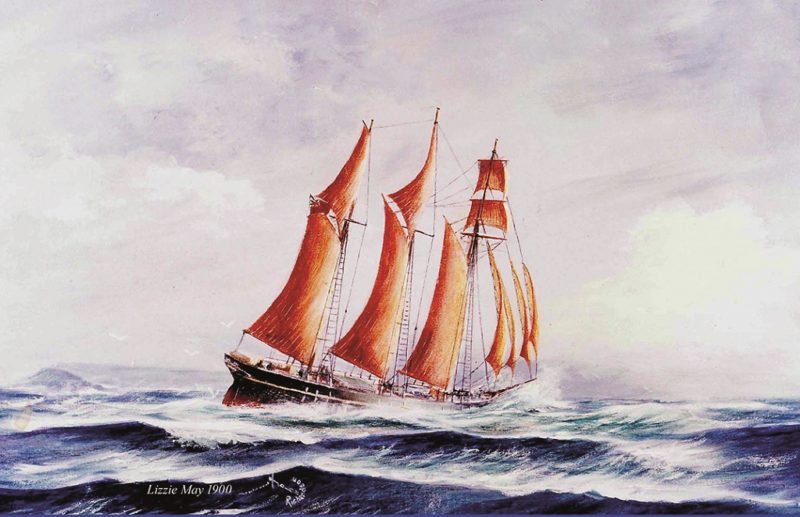 Subscribe today to read the full article!
Simply click below to subscribe and not only read the full article instantly, but gain unparalleled access to the specialist magazine for shipping enthusiasts.