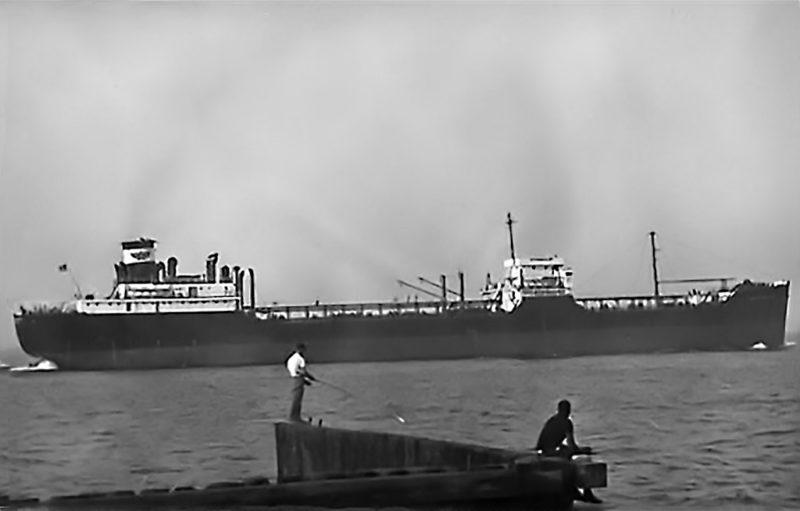 I was a crew messman onboard the T2 tanker Robert E. Hopkins of the Tidewater Associated Oil Co. of Delaware City, Delaware. I had just gone to bed around 9:30pm. I had to get up at 6:15am at the latest to set my tables and make the coffee for breakfast, so going to bed early was a routine.
On this particular night of 25th July 1956, I was really tired as we had just departed Fall River, Massachusetts after delivering about 125,000 barrels of gasoline. I had walked around Fall River for a couple of hours after dinner because it was quite warm with a nice breeze, but this walk really tired me out so I was glad to get to bed.

Around 11:30pm I heard a lot of loud footsteps outside my cabin. I jumped up to see why so many men were running up the stairs across from my room. Were we sinking? Did I miss the alarm? I ran up to the mess hall in my underwear 12 steps above, and saw the entire deck gang dressed in work clothes listening to Chief Officer, Eugene Swift. I heard them talking about launching our forward port side lifeboat #2 in 30 minutes.
I dashed below, put on my clothes, grabbed my wallet and gloves, and then woke up my drunk roommate. I then ran forward along the Main Deck passageway, out onto the Well Deck, up the steps to our fore and aft walkway, and forward to the forward deckhouse. Our 2nd Mate was just taking the cover off #2 lifeboat, a 36 passenger self-propelled boat. I told the 2nd Mate that I heard the boat was going to a rescue and told him, "I have a lifeboatman endorsement on my Z card (US Coast Guard Seaman's Document) so I can join the boat crew", and I showed him my Z card. He told me it was up to the Chief Officer, Eugene Swift. In minutes the deck guys were running up the stairs to the boat. The Chief Officer looked at me as if to say, "What is a 17 year old messman doing here?". The 2nd Officer explained to him that I had a lifeboatman endorsement and asked if it was okay for me to go along (usually a lifeboatman endorsement trumps a crewmember without it). The Chief Officer said, "Fine", and the deck guys just nodded their heads, probably because they knew how difficult it was to row that boat!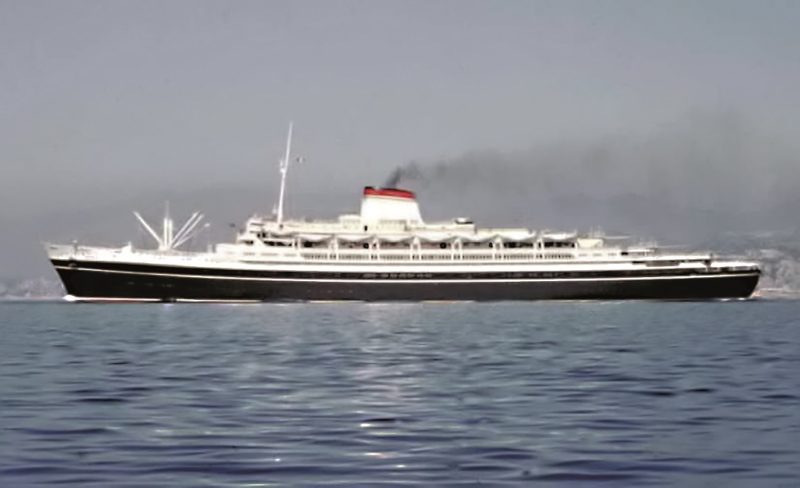 Subscribe today to read the full article!
Simply click below to subscribe and not only read the full article instantly, but gain unparalleled access to the specialist magazine for shipping enthusiasts.