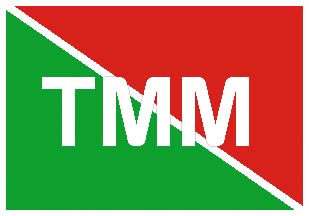 Mexico achieved its independence in 1823 from the Spanish conquerors after a decade of struggle. A century of successive dictatorships allowed the owners of the great estates to adopt right wing policies of taking more and more land from the peasants. Military leaders such as Mariano Escobedo (1826-1902) channelled the great resentment of the people into revolution, which exploded later in 1910 under the great revolutionary leaders of Emiliano Zapata (1879-1919) and Pancho Villa (1878-1923). A stable Mexican Government was formed in 1917 under the politician Venustiano Carranzo, and a mixed economy was developed. The coal mines at Coahuila and Sabinas, the iron ore mines at Colima, the iron and steel plant at Monterrey, and the textile plants at Puebla and Orizaba remained in private hands, but the Mexican National Line (Lineas Nacionales de Navegacion) was formed to control the coastal shipment of coal and iron ore. The latter owned steamers of 4,000 dwt such as Coahuila, Jalisco, Mexico, Moctezuma and Bolivar, and one of these-Coahuila built in 1916 by the Cramp yard at Philadelphia along with her sister Jalisco-found their way in 1955 into the fledgling shipping company of entrepreneur Enrique Rojas, Transportes Maritimos Mexicanos.
Subscribe today to read the full article!
Simply click below to subscribe and not only read the full article instantly, but gain unparalleled access to the specialist magazine for shipping enthusiasts.