A major Switzerland based shipowner
Part Two
During 1968 and 1969 an odd mixture of ship sizes and ages joined the Tuillier fleet as listed below:
Tuillier Name

Built

grt

Former Name

Former Owner

Year Sold/New Name

Fate

ALACRITY
1959
9,171
World Felicia
Niarchos
1981: Anemodea
Idle from 1983 as Radha scrapped 1986 as Fortune I
ROBERTINA
1944
7,359

White Daisy

built as Empire Lord

F Italo Croce
Beached on 15th June 1970 on voyage from Takoradi to Burntisland
LOCARNO
1956
3,403
Helmwood
France, Fenwick

1975: Paula II (Tuillier)

1977: Smile (Nello Patella, Venice)

Scrapped Italy January 1979
SEBASTIANO
1955
6,616
Deerwood
France, Fenwick

1976: Morcote (Tuillier)

1977: Feni (Nello Patella,Venice) as Sirlad

(manager: Seatrader, S.A., Lugano)

Explosion off Algiers Jan 1982. Scrapped at Sveti Kajo
ROZELBAY
1948
3,829

Eleni

built as Peter Jebsen

SG Embiricos
Scrapped Italy April 1973
NATALE
1963
9,707
Hopepeak
Hopemount
1981: Pegasus
Scrapped Xingang May 1985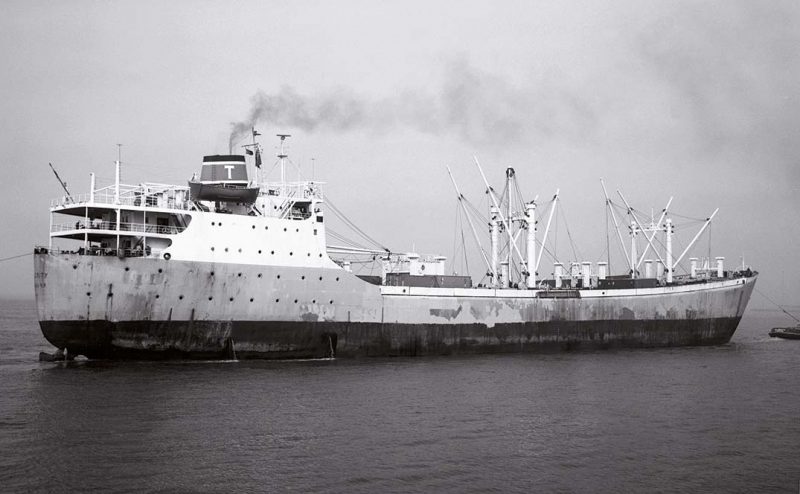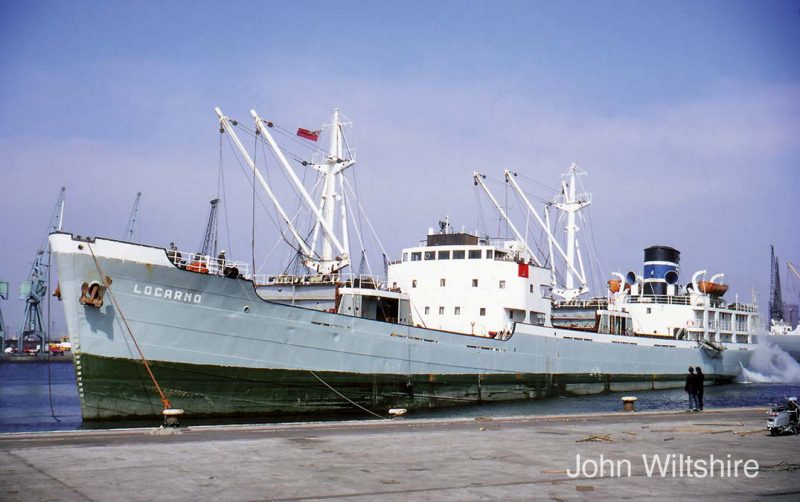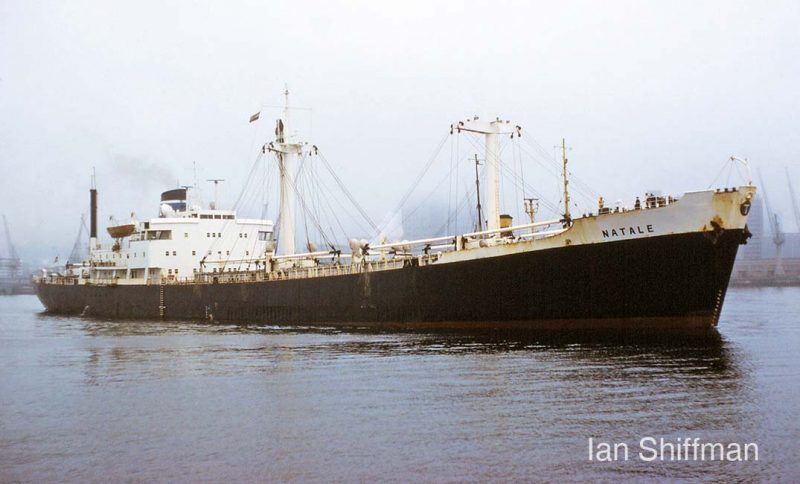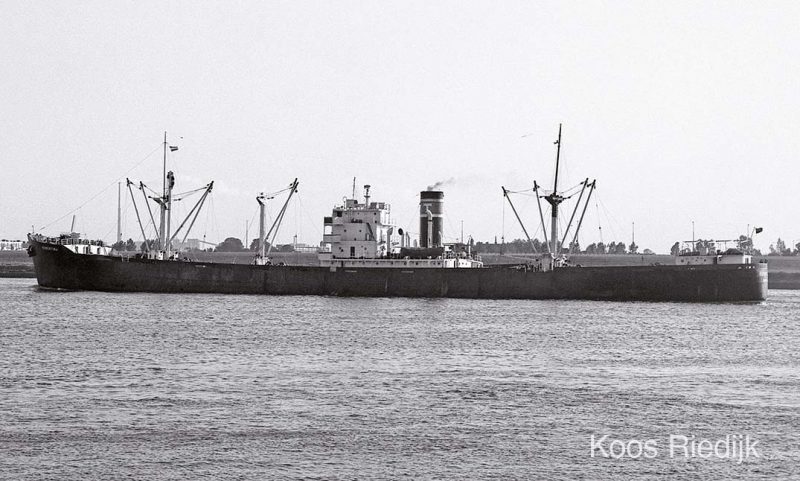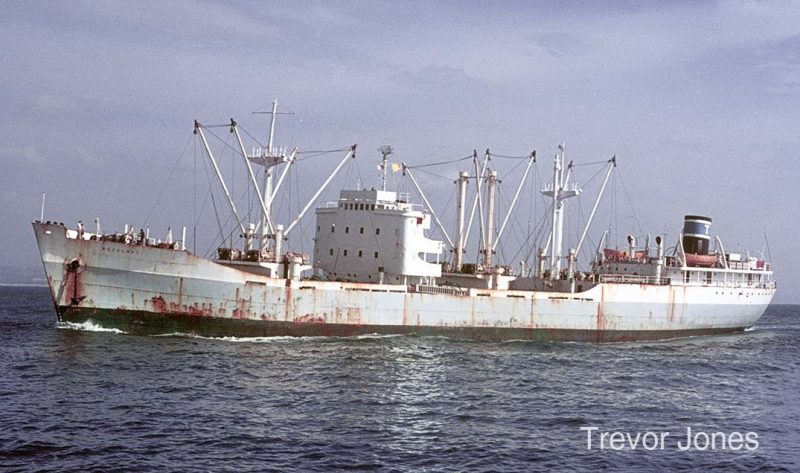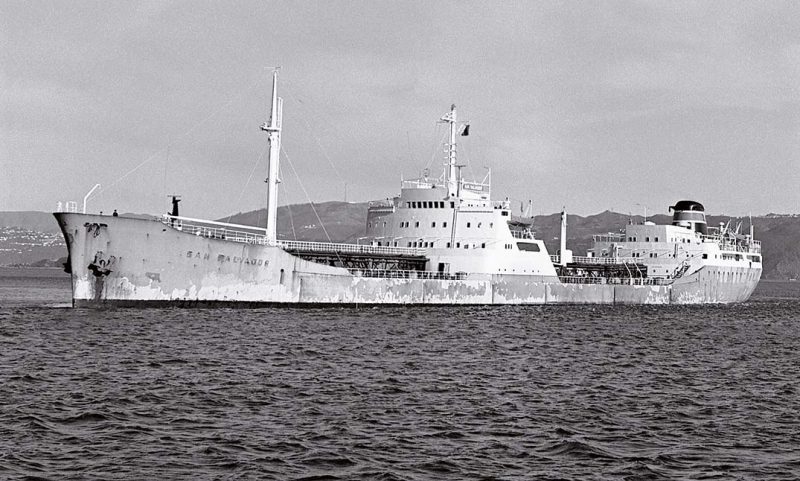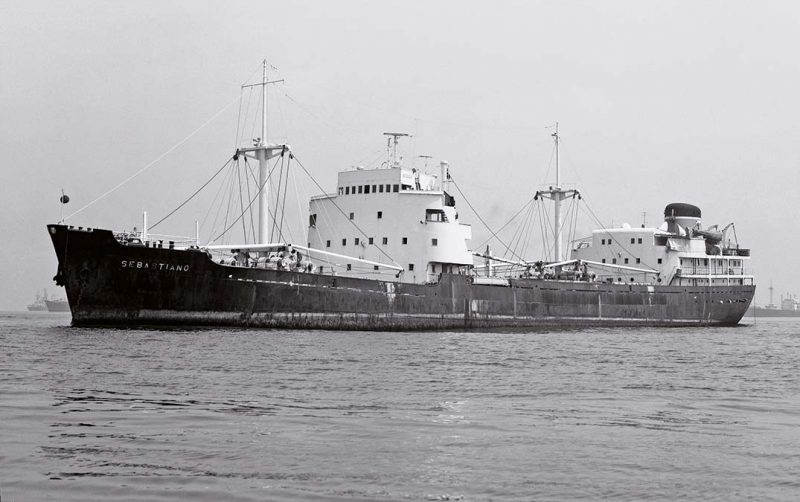 In 1969 two new Companies named World Shipping S.A. and Borromini Società Commerciale e Finanziaria S.A. were created in Lugano and Sebastiano's two sons entered the business. World Shipping S.A. also had an address in Vaduz, Liechtenstein, under the name Internautical Service Establishment, it is thought for tax reasons. The name Borromini presumably derives from Francesco Borromini, the 17th-century Baroque architect. An office was also opened in London, in Ludgate House, Fleet Street, under the name of Transtrade Shipping Limited. Previously Purvis Shipping had acted as London agents.
1969 was also the year when Tuillier acquired their first tankers, ten year old sisterships named WORLD PEGASUS and WORLD PROVINCIAL, built as NAESS FALCON and NAESS TERN, which had been operated since 1964 by Y.K.Pao's World-Wide Group. Under their new names of SAN SALVADOR and SAN ROCCO they had rather different careers with Tuillier. Whereas SAN SALVADOR traded successfully until scrapped at the end of 1982, SAN ROCCO had suffered stranding damage in October 1975 and was quickly sold to Faslane breakers.

Sign-up today to read the full article!
Simply click below to sign-up and read the full article, as well as many others, instantly!