Unique Shipping (Hong Kong) Limited is very aptly named. The company is now a well-established medium-size, shipping group in the Asia Pacific region, involved in a broad cross section of the maritime industry, in both conventional and specialized shipping sectors.
Established in 1966 as a private ship owning and management entity, it was founded by W.S. Cheng, who had been living in Japan for many years, and who acted as a channel between Japanese time charterers, and Hong Kong ship owners, in which role he became instrumental in the successful rise of many Hong Kong shipping companies during the mid to late 1960s. His specialist knowledge of the Japanese time charter market brought to the industry in Hong Kong a 'Unique' and specialist knowledge, that was highly regarded and sought by the Hong Kong Ship owners and managers, alike.
The Unique Group has acquired over one hundred vessels at various times throughout the years from its inception, including owning a diversified fleet consisting of Very Large Crude Carriers (VLCC), bulk carriers, container ships, pipe carriers, woodchip carriers, pure car carriers, reefer carriers, product oil tankers and Very Large Gas Carriers (VLGC) at different times. Amongst Hong Kong ship owners they have become recognized as developers of specialist types of shipping such as pipe carriers, woodchip carriers, pure car carriers and, reefer ships, to name but a few.
Control and management of 'Unique' was handed over to the founder's eldest son Edward Cheng, a marine engineer by profession, with over 4 decades of shipping experience. He initially joined the group in the late 1960s and was appointed chairman of the group in 2006. Paul Cheng, the son of Edward Cheng, joined the Company in 2008. Paul was appointed as Vice Chairman of the group in 2014 which signifies the gradual passing of leadership to the 3rd generation, which is recognized as an important milestone for the Company. In 2006 full Technical Management was outsourced to 3rd party management company, Anglo Eastern group.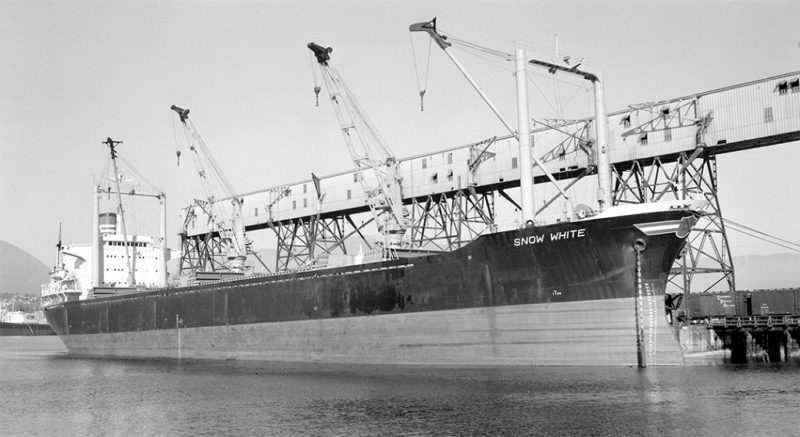 1968 heralded the delivery of the first of two new building vessels to the fleet, Snow White (above) a bulk carrier built by Sumitomo Uraga Dock in Japan with a gross tonnage of 15,923. The other newbuild was the Princess Aurora.
Another milestone in the company profile was the establishment of Ocean Lines in 1978 as part of the group, with two vessels Ocean Ace and Ocean Diamond, which were independent of Japanese time charterers.
Delivery to the Unique Group of a newbuilding 60,665 dwt bulk carrier Panther took place in 1982. She was built by Hashihama Tadotsu Shipyard. This vessel was the group's first venture into European markets, with the vessel being fixed for 10 years, to European interests. She ended her days reflagged to Panama as Five Stars Eternal.
Further expansion and diversification of the company fleet took place in 1985 with the delivery of two specialized Combination OBO Carriers (Oil-Bulk-Ore), Cougar and Jaguar, which enhanced the group's consolidation with European Trading Houses and their Charterers.
In 1992 Unique Shipping further diversified their fleet, by introducing two Reefer vessels, the Chiquita Honshu and Chiquita Sulu. This was a new venture for the company.

Subscribe today to read the full article!
Simply click below to subscribe and not only read the full article instantly, but gain unparalleled access to the specialist magazine for shipping enthusiasts.