APL announced on 16th July that the West Asia Express (WAX) service was to begin calling additionally at Xingang, Busan and Sohar as part of its service rotation from 26th July. The port rotation is now as follows: Xingang-Busan-Qingdao-Shanghai-Shekou-Singapore-Sohar-Jebel Ali-Doha-Dammam-Jubail-Singapore-Xingang. Three days later both APL & OOCL announced that the Gulf Asia Express 2 (GA2 for APL & ME4 for OOCL) would call additionally at the Iraqi port of Umm Qasr from 6th August plus a second call to Jebel Ali during the return leg of its service rotation to Asia. The new rotation is as follows: Shanghai-Ningbo-Taipei- Shekou-Tanjung Pelepas-Port Klang-Jebel Ali-Umm Qasr-Jebel Ali-Port Klang-Hong Kong-Shanghai. On 21st July Yokohama welcomed the renamed 82,794gt/2005 built President Kennedy (formerly CMA CGM Narmada/Conti Le Havre and Hanjin Yantian) on APL's Eagle Express 1 (EX1) service. The ship is the first of six vessels that were newly-named after former U.S. Presidents to call at the Japanese port. Next to call at the port were President FD Roosevelt, President Wilson, President Cleveland, President Truman and President Eisenhower to each arrive with their weekly EX1 shipments. The improved EX1 service calls at Qingdao-Shanghai-Busan-Los Angeles-Oakland-Yokohama-Naha-Busan and Qingdao.
The seemingly ever-evolving APL revealed on 27th July that it was opening a new Japan Russia Express (JRX) service on 24th August from Yokohama, the only weekly Japan-Russia ocean freight service to be available in the marketplace. Jointly operated with TG FESCO, the JRX service offers unparalleled transit times between Yokohama and (9 days) and the rotation is: Vostochny-Vladivostok-Yokohama-Shimizu-Nagoya-Kobe-Busan-Vostochny. On the afternoon of 29th July the 87,865gt/2013 built APL Antwerp lost eight containers overboard at the Port of Virginia, USA.
Costamare has purchased two modern 5,000 TEU capacity containerships in a move that includes seven-year charters to Maersk Line. At the same time a recent order for five 12,690 TEU capacity vessels for Yang Ming Marine Transport was also confirmed. These five new ships will be chartered by Yang Ming for 10 years. The two ships (as yet unidentified) are expected to be delivered to the new owner by September.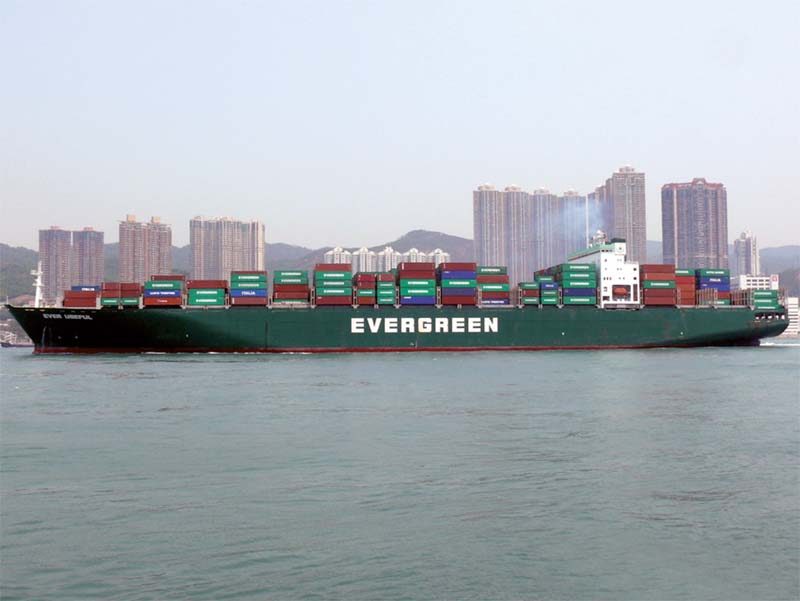 CMA CGM has withdrawn its Iran services following the U.S administration's decision to renew sanctions on businesses operating in the country. The company's co-operation agreement with the Islamic Republic of Iran Shipping Lines allowing it to lease space on vessels, operate joint shipping lines and co-operate on the use of port terminals has also been suspended until the situation changes.
Subscribe today to read the full article!
Simply click below to subscribe and not only read the full article instantly, but gain unparalleled access to the specialist magazine for shipping enthusiasts.