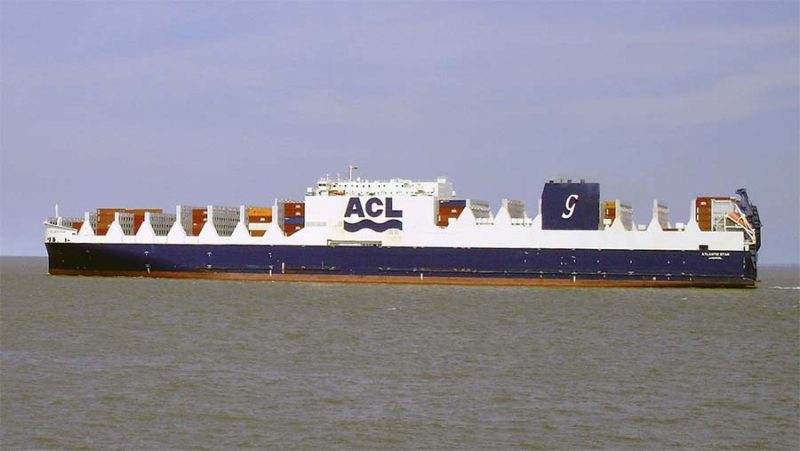 ACL has christened the 100,430gt/2015 built G4 Con-Ro vessel Atlantic Star (above) in the Helen Delich Bentley Port at Baltimore's Dundalk Marine Terminal. The vessel is registered in the United Kingdom and is one of five ships in the carrier's new fleet. The ship has a container capacity of 3,800 TEU with 28,900sqm of Ro-Ro space and a car capacity of over 1,300 vehicles. The deck clear heights are up to 7.4m.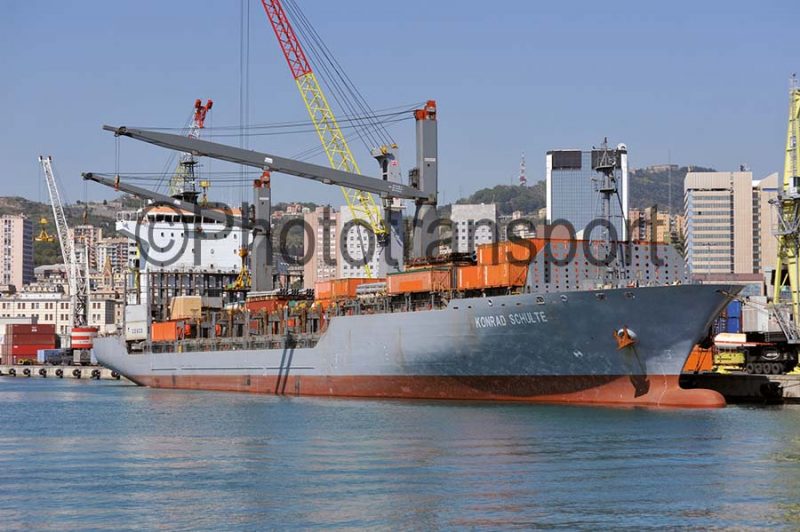 CMA CGM introduced the new Onne Feeder service from 8th October to connect the West African ports of Kribi, Port Gentil, Onne and Takoradi. The Onne Feeder will connect with the EURAF 4 service at the transhipment hub of Kribi on a fortnightly basis. The first ship to operate the service was the 18,334gt/2005 built and 1,740 TEU capacity Konrad Schulte (above).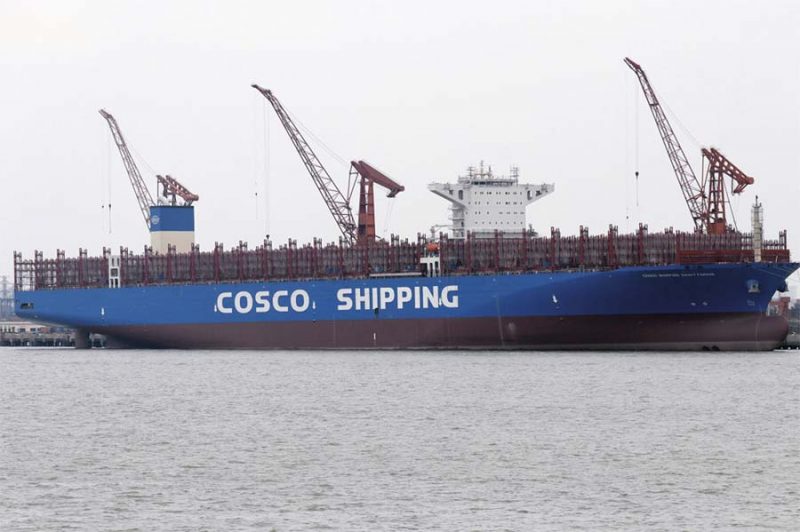 COSCO's Waigaoqiao Shipbuilding in Shanghai completed 7-days of sea trials on 7th September for the new 194,864gt/20,000TEU container ship Cosco Shipping Sagittarius (above) built for the China Ocean Shipping Company (Cosco). The vessel is the third such ship delivered by Waigaoqiao Shipbuilding to Cosco this year. She reached 22.66 knots during speed tests, exceeding the 22.5-knot speed requirement for the design. The ship then underwent final commissioning work and was expected to be named and delivered in mid-October.
Deugro Group of Germany has added a further two F-500 Eco Trader newbuildings to the previous duo, all destined for dship Carriers. The vessels will be delivered during the latter half of 2019 by the Taizhou Sanfu Shipyard in China. The delivery of the first two vessels is scheduled for January and March 2019. The F-500 vessel type belongs to the new generation of economic multi-purpose vessels, which have been specially developed to reduce fuel consumption and to increase stowage flexibility.
Subscribe today to read the full article!
Simply click below to subscribe and not only read the full article instantly, but gain unparalleled access to the specialist magazine for shipping enthusiasts.