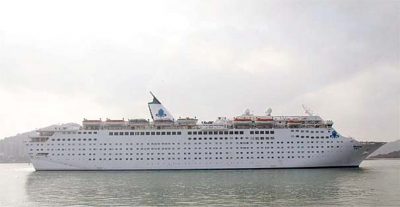 Henna for Scrap: June brought the news that the redundant cruise ship Henna (above), last operated by HNA Cruises of China (until 2015) had been sold for scrap. The Henna was purchased from P&O Cruises.
(Australia) in 2012 having been their Pacific Sun and was the first ship for HNA Cruises. The ship operated several itineraries and was deployed in Sanya and Tianjin, China.

Due to HNA Cruises ceasing to trade the ship was sales listed for $35 million but no interested parties materialised. The 47,678gt/1986 built Holiday Class ship began life in Sweden as Carnival Cruise Line's Jubilee. She was based in Miami until sold to P&O in 2004. Her 1,450 passenger capacity sisterships were the Holiday and Celebration.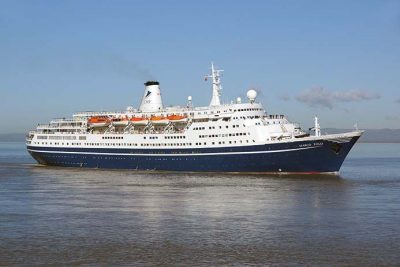 Cruise & Maritime Voyages' 22,080gt/1965 built Marco Polo (above) made her last scheduled departure from Tilbury's London International Cruise Terminal on 14th May and was given a suitable send off. She repositioned to Hull (and will also serve Avonmouth, Liverpool etc) and then on leaving the Humberside port on 23rd May she came into contact with the lock gate at the start of a 12- night Baltic Cities and St Petersburg itinerary. During that cruise the ship hit a sandbank whilst outbound through the notoriously narrow navigation channel from St. Petersburg. She brushed off her experience and continued to Helsinki.

Sign-up today to read the full article!
Simply click below to sign-up and read the full article, as well as many others, instantly!