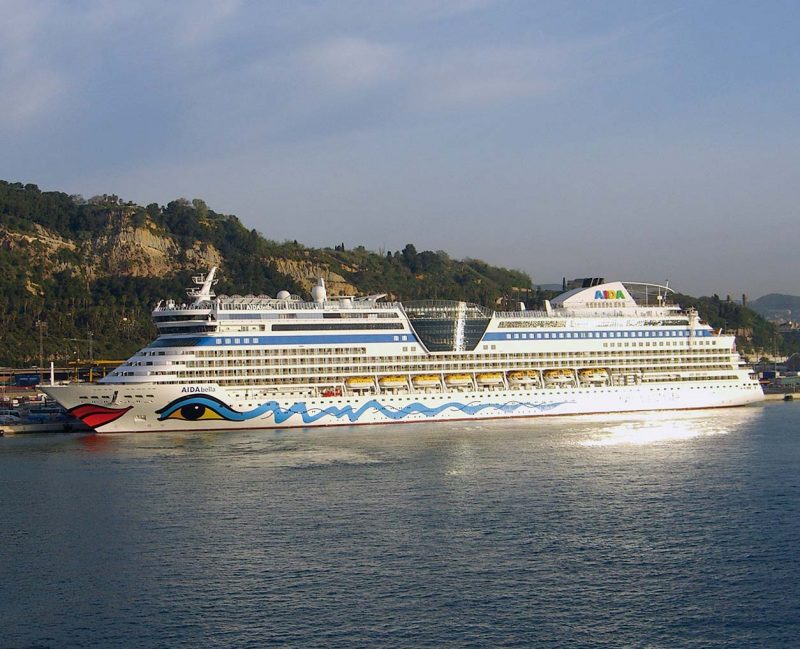 AIDA Cruises' 125,572gt AIDAprima sistership, the AIDAperla will begin sailing in the Mediterranean on 1st September 2017 after delivery from her buliders in Nagasaki, Japan. From March 2018 the vessels will homeport in Hamburg, operating seven-day round trips before relocating to the Western Mediterranean. Contrary to previous announcements, the 2008-built AIDAbella will now spend summer 2017 in Europe, sailing in the Western Mediterranean and will not go to China. As recently as 9th August, AIDA had announced that the 69,203gt/2008 built AIDAbella (above) would make her maiden cruise from Shanghai on 16th April 2017. Carnival Cruise Line made a similar move in February 2016 when its entry into the Chinese cruise market was deferred from 2017 to 2018. Amras, a European river cruise operator, has re-branded as Amadeus River Cruises and simultaneously unveiled new cruises for 2017. The company operates on Europe's primary waterways with a fleet of 10 river cruise vessels.

Cruise & Maritime Voyages will be offering new departure points in 2017 including Newport, Cardiff, Belfast and Dublin. New Itineraries include Spain, France & Portugal, Cuba, Greenland and Spitzbergen. Also new for 2017 is the Magellan's 120 night Round the World Cruise with new added sector options.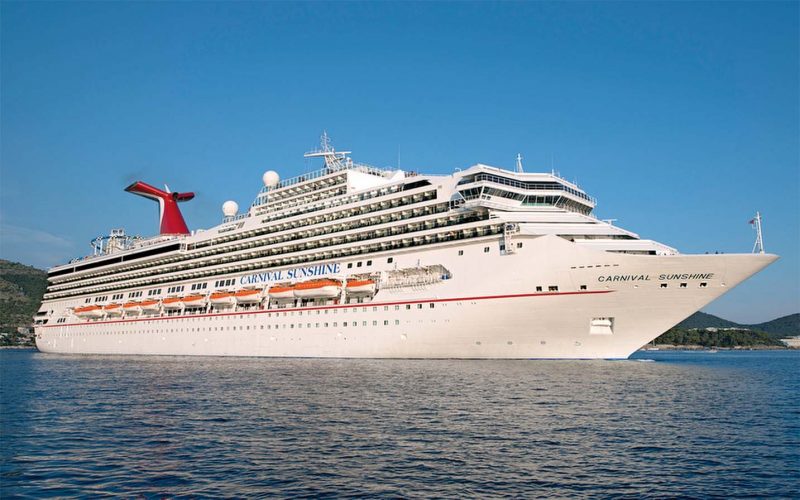 Carnival Cruises and Royal Caribbean International were the first to change itineraries when Hurricane Matthew materialised around 1st October. The storm was a category 4 hurricane at the time with maximum sustained winds of 155 mph. The hurricane was projected to pass over the eastern part of Jamaica, Cuba, and the Bahamas and initially battered the south of Jamaica and Haiti whilst moving at just 7 mph. Carnival Cruise Line made changes to itineraries for the Carnival Sunshine (above) and Carnival Splendor. The Carnival Sunshine's calls in Half Moon Cay and Grand Turk were cancelled and replaced with calls in Costa Maya and Cozumel, Mexico. The Carnival Splendor sailed a reverse itinerary calling at Ocho Rios, Grand Cayman, and then Cozumel. Royal Caribbean made two changes due to the storm. The Allure of the Seas switched stops in St. Thomas and St. Maarten for Labadee and Falmouth whilst the Adventure of the Seas bypassed St. Lucia and Barbados for St. Maarten, St. Croix, and St. Thomas.
Subscribe today to read the full article!
Simply click below to subscribe and not only read the full article instantly, but gain unparalleled access to the specialist magazine for shipping enthusiasts.