American Queen Steamboat Company's new all-suite, 166-guest paddle wheeler American Duchess has been christened in New Orleans. Marissa Applegate, daughter of Chairman and CEO John Waggoner, and godmother of the vessel, broke a bottle of Maker's Mark bourbon on the vessel's hull as part of the ceremonial festivities. American Steamboat bought and rebuilt an existing casino vessel, the Isle of Capri, to create the American Duchess, an ambitious undertaking likened to bringing a baby into the world. The conversion included the addition of a third deck to the vessel as well as a working paddle wheel. Like the American Queen, the American Duchess will sail on the Mississippi between Red Bank, Minn. and New Orleans. She also will cruise on the Ohio, Tennessee and Illinois rivers, with fares starting at $2,999 per person.
Brodosplit Shipyard announced on 23rd August that it had started steel processing for Hull 484, which is the polar expedition ship Hondius being built for Oceanwide Expeditions for a 2019 delivery. The Polar Code compliant ship will measure 107.6mm and is being built to LR PC6 class regulations. Two main engines will offer 4,260kW of power for a cruising speed of 15 knots for 196 passengers.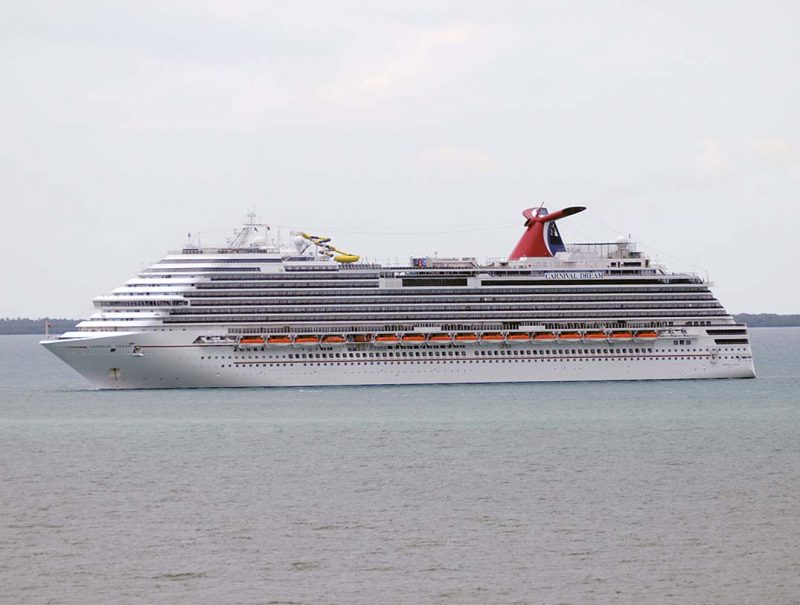 Carnival Cruises' 128,251gV2009 built Carnival Dream (above) experienced a technical failure on 12th August in the Gulf of Mexico. The ship was without propulsive power for a time and then operated at a reduced speed. Calls at Cozumel Montego Bay, Jamaica and Grand Cayman were reportedly cancelled to permit an early return to New Orleans for repairs. Following strong response to its first-ever cruises to Cuba in 2017, Carnival Cruise Line is to offer five additional voyages with extended calls in Havana in 2018. Departing on 17th February, 2nd July and 5th September three five-day cruises will take guests to Havana and Cozumel in Mexico or Key West in Florida. The company will also offer a six-day sailing featuring calls in Havana and Grand Cayman that departs on 26th August, and an eight-day voyage with stops at Havana, Grand Cayman and Cozumel departing 18th August. All five voyages include a day call and overnight in Havana with the eight-day cruise offering two full days in the Cuban capital. The Carnival Paradise started her first series of four and five-day voy­ ages to Havana in June 2017.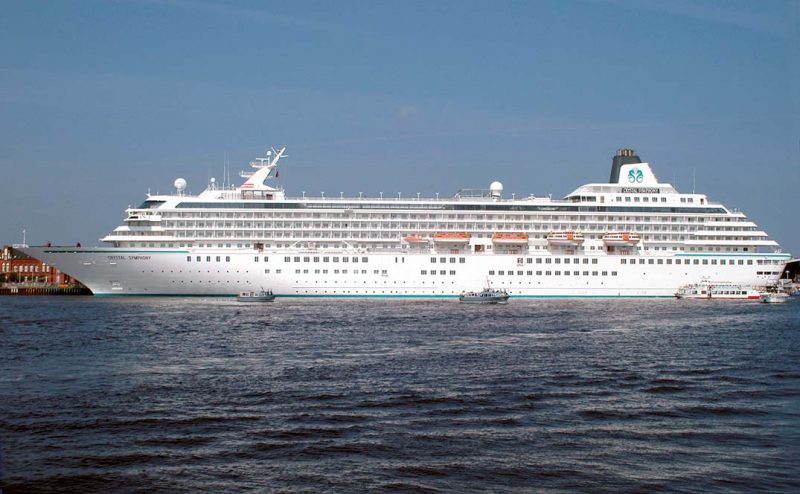 Crystal Cruises' Crystal Symphony (above) was boarded by a team from Lloyd Werft at Lisbon in preparation for her visit to the Bremerhaven shipyard on 23rd September to commence the multi­ million Evolution of Crystal Luxury refurbishment. This is the first direct internal contract between Lloyd Werft Bremerhaven and Crystal Cruises, both of which are part of the Hong Kong based Genting Group. Lloyd Werft has been a 1000/o subsidiary company of the Genting Group since 2016. A year earlier Genting took over the American luxury cruise shipping company along with its two ocean going cruise ships from the Japanese shipping concern Nippon Yusen Kaisha. The ship was expected to remain in Bremerhaven for the multi-million Euro refurbishment until October 16th. The work is actually being shared with the interior refurbish­ ment being carried out directly by Crystal Cruises or its partner companies while Lloyd Werft is responsible for the shipbuilding aspects and for all the logistical demands of the contract. As a result, not only a large part of the Lloyd Werft work force but also several hundred crew members and sub-contractors will all be busy on the site. Work includes ultra-slim 24inch screens installed in every cabin plus some smaller cabins on Deck 9 will be converted into 40 luxury penthouse suites with butler service (reducing passenger capacity to 848). After the refurbishment work has been completed, the ship will head back to Lisbon where she is scheduled to begin a 15 night cruise to the Mediterranean on October 21st.

Sign-up today to read the full article!
Simply click below to sign-up and read the full article, as well as many others, instantly!