Notable Incidents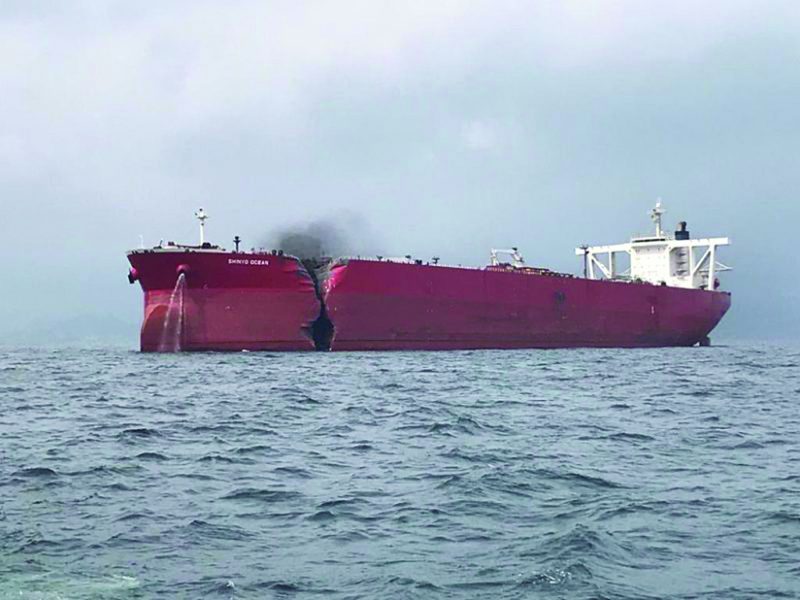 TA Shipping Corporation of India LNG carrier, the 97,874gt/2009 built Aseem, collided with a very large crude carrier, the 149,274gt/2001 built Shinyo Ocean (above) at the Fujairah anchorage in the United Arab Emirates on the evening of 24th March. The 155,000m3 Aseem hit the port side of the 281,400dwt Shinyo Ocean as both vessels were manoeuvring within the anchorage. The latter ship sustained significant damage to the port side near the bow. The cause of the accident is under investigation.
Container Fleets
CMA CGM and MSC announced the formation of a new vessel sharing agreement in March for the trade from Europe to the Indian Ocean and Australia. From mid-September 2019, the carriers will operate a joint service which will return from Australia to Europe via Southeast Asia and the Indian Subcontinent. This service will make CMA CGM and MSC the only carriers to offer direct services between Europe and Australia. A fleet of 14 ships of around 9,500 TEU capacity will be deployed on the new service which replaces MSC's Australia Express service and CMA CGM's New North Europe Med Oceania service, which is jointly operated with Hapag-Lloyd. The ships deployed on the new service will be the largest to call at Australian ports. CMA CGM has also signed two strategic agreements with China State Shipbuilding Corporation (CSSC) for 10 new 15,000 TEU capacity and 366m long containerships, to be delivered from 2021, replacing 10 other vessels in the company's fleet on the Asia-Mediterranean lines. Five of the ships will receive LNG fuelled engines and five will be fitted with exhaust scrubbers.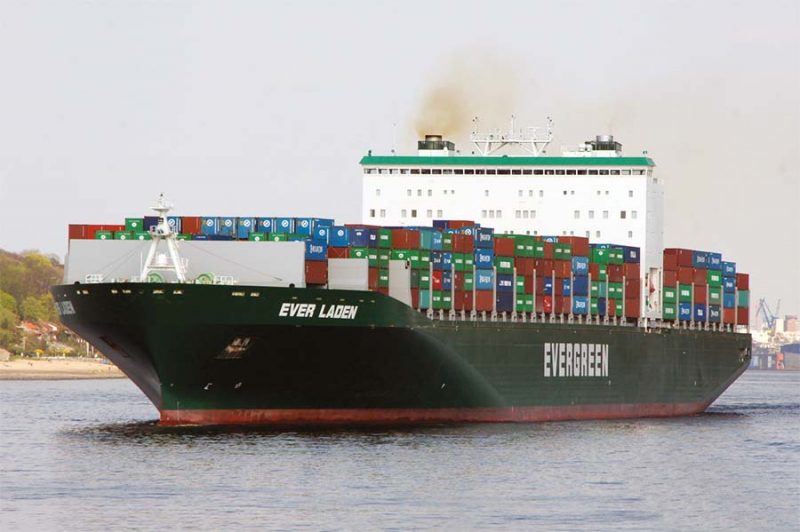 Evergreen is enlarging its fleet of 30 L-class containerships to increase capacity to 9,466 TEU from 8,452 TEU. Most of the increase comes from raising the vessels' accommodation blocks to permit higher stacking of containers. The first remodelled ship, the 99,995/2012 built Ever Laden, resumed service in March with the Ever Lenient being the second ship handled at China's Huarun Dadong Dockyard.
SeaLand Europe & Med (Maersk Line) launched a new service to St. Petersburg on 18th March. The rotation is as follows: Wilhelmshaven-Bremerhaven-Klaipeda-Rauma-St. Petersburg (FCT)-Wilhelmshaven. The service will deploy two of the new ice-classed container vessels that Maersk Line built for the Baltic, the 34,886gt/2018 built Vuoksi Maersk and 34,886gt/2019 built Vilnia Maersk, the fifth and the sixth in the series of newbuilds.
Offshore News
BigLift Shipping of The Netherlands has entered into an agreement with South Korea's Chung Yang Shipping to co-operate on heavy transport shipping. Under the deal, BigLift will commercially operate a combined fleet of four vessels provided by the two companies. The vessels used will be the 23,134gt/2016 built BigLift Barentsz and BigLift Baffin plus the 14,766gt/2016 built CY Interocean I and 14,766gt/2017 built CY Interocean II.
Bulk And Tanker News
Pan Ocean of South Korea has placed an order at the Chinese yard CSSC Chengxi for two 85,000 dwt and $29 million Kamsarmax bulk carriers, due for delivery in 2021. Pan Ocean currently has 16 newbuildings on order, including 14 bulkers, at Chinese yards New Times Shipbuilding and Yangzijiang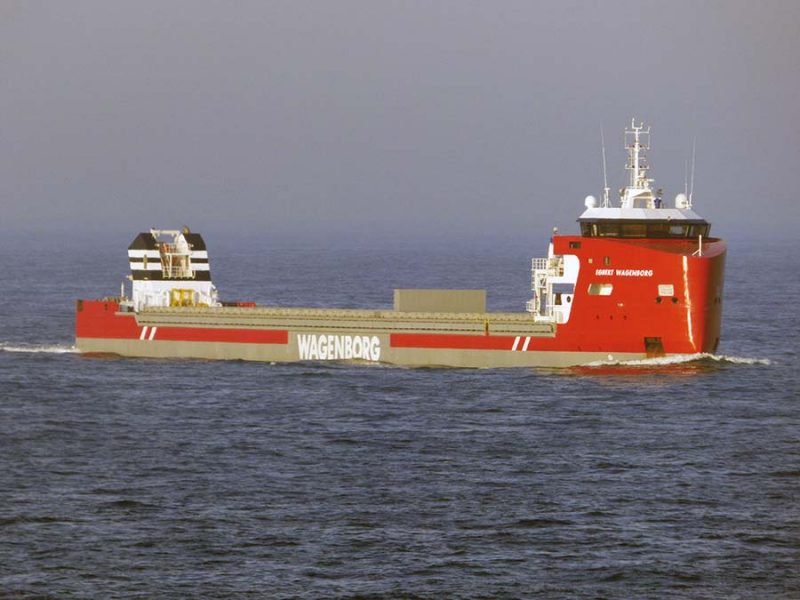 Wagenborg announced on 14th March that an order had been placed with the Royal Niestern Sander shipyard for the construction of a sister vessel of the Egbert Wagenborg with construction beginning for this second EasyMax vessel in the spring of 2019. The EasyMax concept is a multi-purpose vessel with a load capacity of 14,000 tons and was developed by Wagenborg and Niestern Sander. Wagenborg was awarded the KVNR Maritime Shipping Award for this ship design in 2018, partly due to its superior fuel efficiency. The Egbert Wagenborg has now proven herself as a sustainable and successful type of ship, and will continue to do so.
Cruise News – June 2019
Seabourn Expedition
Seabourn Cruises has provided some details of its new ultra-luxury expedition ships that will be able to operate with a high level of autonomy, which will allow them to venture further than many ships sailing today. Both vessels will have global deployment capability, which will see them venturing farther north and south than any ship in Carnival Corporation history. The sisterships will be built by Mariotti Damen at an estimated cost of $225 million each. Both vessels will have global deployment capability, which will see them venturing farther north and south than any ship in Carnival Corporation history. The first delivery is scheduled June 2021 and the second ship in May 2022. A new offering will be two submarines carried onboard, providing an unforgettable view of the world beneath the ocean's surface. The ships will also be designed to carry a complement of kayaks and 24 Zodiacs, which will allow guests a truly immersive experience, building on the brand's highly successful Antarctica and Ventures by Seabourn programs. Each newbuild features 132 luxurious sea view veranda suites, which will be home for up to 264 guests plus 2,750sqm of open decks. The hull for Seabourn's expedition ships will be constructed to PC6 Polar Class standards, making them capable of summer and autumn operation in medium first-year ice in Antarctica, the Arctic, and other destinations around the world. Other operational design considerations being incorporated include shell doors placed right at the waterline giving them convenient access to step right into the onboard complement of Zodiacs. Propulsion will be delivered by Azipods, giving the ships greater manoeuvrability, complemented by three bow thrusters. Further details will be announced from spring 2019 and true to their word, in March the name was announced for the first 170m long/23,000gt ship, Seabourn Venture.

More Newbuilds for Princess Cruises
On 27th March Princess Cruises and Fincantieri announced the signing of the final contracts for the construction of two next-generation 175,000gt/4,300-guest cruise ships, which will be the largest ships built so far in Italy with deliveries scheduled at the Monfalcone yard in late 2023 and in spring 2025.
Costa Float Out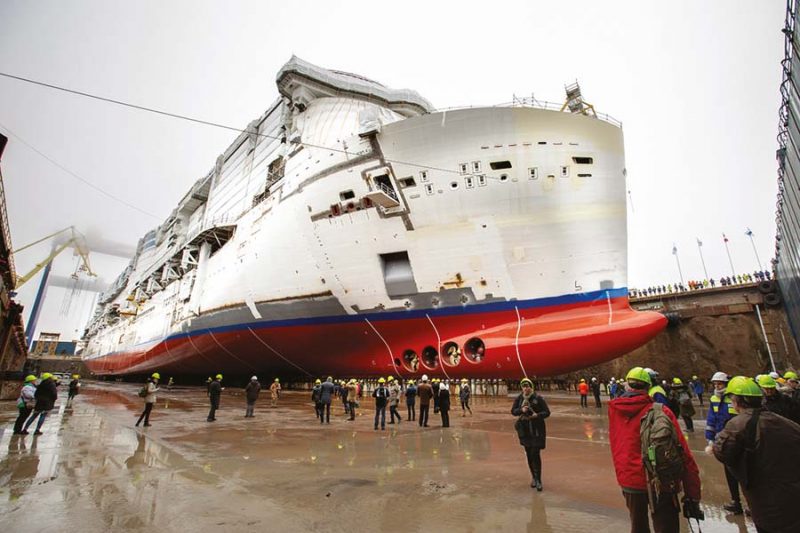 The 183,900gt Costa Smeralda, the first LNG-powered ship in the Costa Cruises fleet, was floated out of her building dock on 15th March at the Meyer Turku shipyard, marking the beginning of the final stage of construction before scheduled delivery in October (above).
Explorer Emerges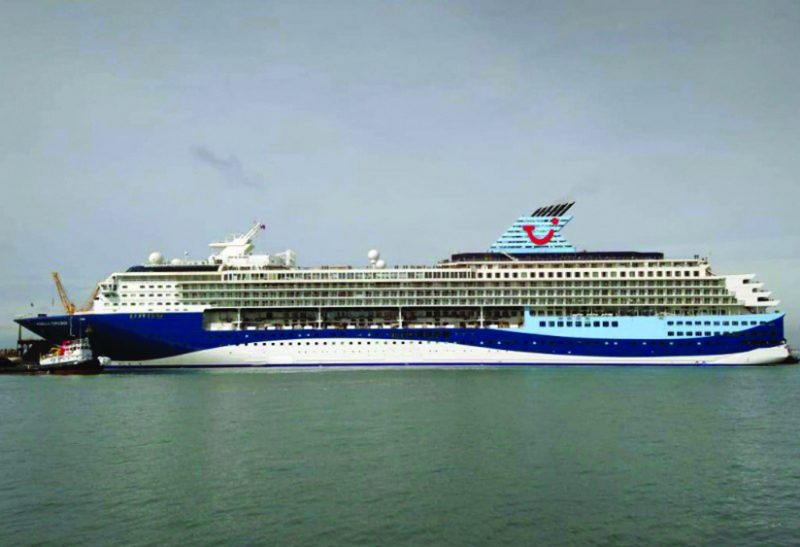 Marella Cruises' 72,458gt/1995 built Marella Explorer 2 (above) emerged from dry dock at Cadiz on 5th March 2019 resplendent in the company's livery. The ship is the sixth vessel in Marella's fleet and made her debuts in April 2019 for the TUI owned British brand. After starting her career as Celebrity's Century, the vessel moved to China for start-up SkySea Cruises before joining Marella.
First lady
Regent Seven Seas Cruises revealed in March that Captain Serena Melani will take command of the cruise line's newest ship, the 54,000gt Seven Seas Splendor when she enters service in 2020, making her the first woman in the cruise industry history to be Master of a brand-new ocean-going cruise ship from launch.
Ferry News – June 2019
Irish Sea Veteran on Holiday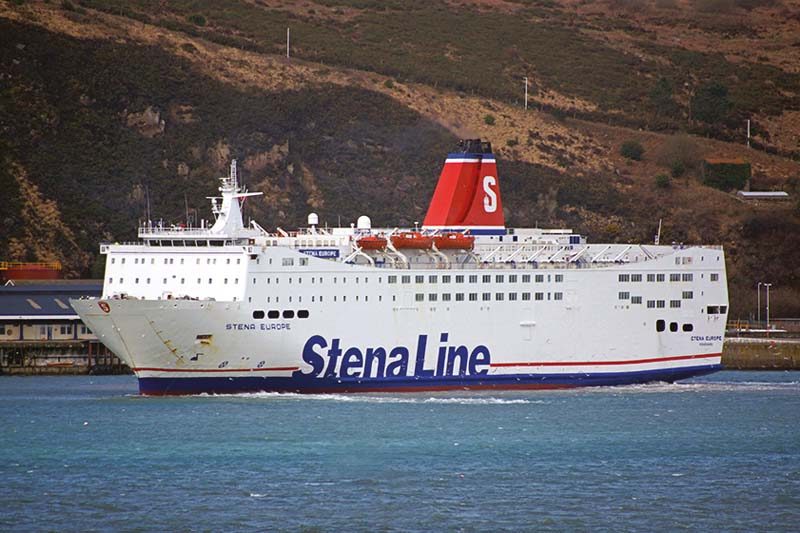 Stena Line's 24,828gt/1981 built Stena Europe (above) stood down from the Fishguard-Rosslare route on 10th March and headed to the Gemak Shipyard in Tuzla, Turkey, for an extensive refit, returning on 26th June. The 24,206gt/2000 built Stena Nordica will operate the service in her absence. The 24,688gt/2003 built Stena Forecaster operated additional weekend sailings Birkenhead-Belfast on 16th-17th March following disruption caused by Storm Gareth. Stena Ro-Ro's new 13,353gt/2003 built acquisition Yamato, purchased from the Japanese shipping company Hankyu Ferry, will be renamed Stena Nova when made available for charter from spring 2020.
Hydrogen Power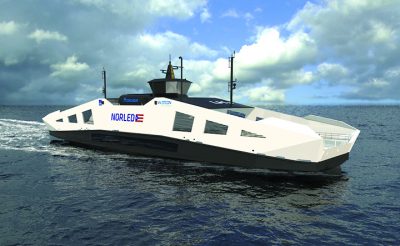 Norled of Norway revealed in late February the first visuals (above) of the new hydrogen-powered ferry, designed by LMG Marin with contributions from fellow partners Westcon Power & Automation and Prototech. Hydrogen is a sustainable product that is 100% environmentally friendly and this will be the first vessel in the world to sail on liquid hydrogen. The hydrogen tanks will be located on the outer deck so, in case of a leakage, the gas will emit into the fresh air. The port of Hjelmeland will have a storage and bunkering system for liquid hydrogen with the vessel refuelling every third week with four tonnes of hydrogen. As from 2023 locally produced, green hydrogen will be available. The ferry will connect the national road 13 between Hjelmeland-Skipavik-Nesvik in Rogaland from 2021 and will have capacity for 299 passengers and 80 cars. Two ships will be built for the service, both all-electric and the one with hydrogen fuel cells as above to provide 50% of the power.
Trimarans Named
Fred. Olsen Express is to name their two new trimarans Bajamar Express and Banaderos Express. The first vessel is due to enter service around Easter 2020 between Tenerife and Gran Canaria. The 24,409gt/2002 built Napoles replaced the 24,760gt/2008 built Martin I Soler from 24th March on the route from Huelva to the Canary Islands, which is operated jointly with Balearia.

The San Francisco Bay Area Water Emergency Transportation Authority (WETA) welcomed the Pyxis, a new 445 passenger capacity ferry, into the San Francisco Bay Ferry fleet on 5th March. The newbuild is the first of three vessels in her class under construction for WETA by shipbuilder Dakota Creek Industries in Anacortes, Washington. The 43.5m long/12m beam cats are built to an AMD Marine Consulting, Australia, design. MTU Tier IV engines and HamiltonJet waterjet propulsion give them a 34 knot speed.