Navig8 Group is to establish its own fleet of offshore support vessels through the acquisition of Singapore-headquartered RK-Offshore Management (RKOM). The value of the deal was not disclosed. RKOM owns 19 anchor handling tug support (AHTS) vessels, plus two newbuildings, according to its website. It has another AHTS and a diving support vessel under management. Navig8 said the deal was expected to close before 30th April, subject to certain conditions being fulfilled, after which the offshore service company will be rebranded as RK8. RK8 will provide integrated QHSSE-compliant commercial and technical management services to platform supply vessels and AHTS vessels, the buyer said.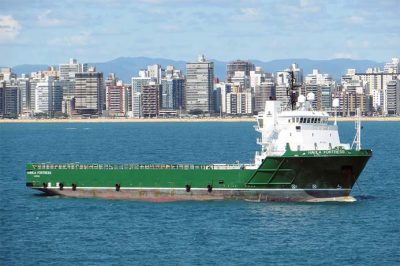 Havila Shipping has announced that Petrobras, the state run oil company of Brazil, has terminated a contract for the 3,017gt/1996 built PSV vessel Havila Fortress (above) due to run until July 2016. Havila signed the chartering contract with Petrobras in 2012 for a firm period of four years. Petrobras had also cancelled the contract for Havila Shipping's 3,017gt/1998 built OSV Havila Faith in March.
Sign-up today to read the full article!
Simply click below to sign-up and read the full article, as well as many others, instantly!