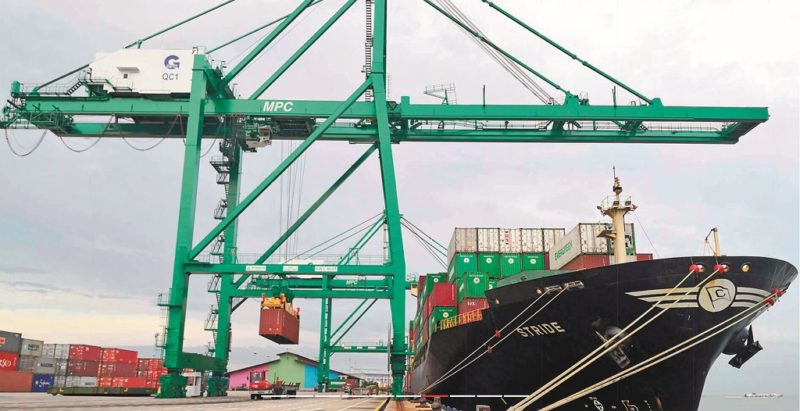 The physical geography of Brunei is a complex compact area of 5,765 km2 of land and 500 km2 of water spread across the coastal plains of North Borneo. There are mountains to the east and hills to the west, with the country divided into two by the Limbang district of Malaysia. The area of the capital Bandar Seri Begawan, the Port of Muara, Kuala Belait, and Tutong lie to the west of Brunei Bay, and the Temburong district lies to the east. A four-lane bridge opened in 2019 connects these two parts of the country, and is 30 kilometres long, cost $1.6 billion, and cuts the travel time to less than 30 minutes between the two parts. The Sultan of Brunei laid the foundation stone of the bridge on 16th January 2016, and he rules a country with only one bordering nation, Malaysia, with 70% of his land covered by forests, and communications mostly done by the local population by car, as petrol is so cheap. There is a national highway system, public bus systems, airports, taxis, cycle lanes, and rapid transit systems.
Brunei is associated by many people as a major source of oil and tanker transportation, but ironically it was coal that was first produced in Muara, the only port of Brunei Darussalam ('Darussalam' is Arabic for 'Abode of Peace'). This Muara coal mine was first operated commercially in 1883 when William Cowie was given the concession rights to mine coal. He sold these mineral rights a few years later to Rajah Charles Brooke (1829-1917), who quickly renamed it as the Brooketon Colliery after himself. Brooke was known as the White Rajah of Sarawak, and was the nephew of adventurer James Brooke (1803-1868), who helped the Sultan of Brunei put down a rebellion in 1839.
Hundreds of coal miners were employed in the Muara mine, with 650,000 tons of coal produced between 1889 and 1924 at an average of 20,000 tons per year by the Sarawak Government. Sarawak was part of the realm of Brunei until 1841 when James Brooke was granted a large area of land around Kuching to the south of Brunei by the Sultan of Brunei. The mine suffered after the 'boom and bust' prices of coal in the early 1920s, and closed down in 1924. An overgrown railway line and abandoned steam locomotives remain to this day in Muara.

Oil exploration began in Brunei in 1899 at Ayer Berkunchi with the first recorded well drilled between Muara and Bandar Seri Begawan, later becoming the capital of Brunei Darussalam. Enthusiasm was high to find more oil, and six companies were involved in the oil search including Royal Dutch Shell, which began operations in 1913 after discovering a large oilfield at Miri in Sarawak, just over the border from Brunei. Dozens of onshore and offshore oilfields have since been discovered within Brunei and also in Sarawak. Seria oilfield was discovered in 1929 as the first commercial oilfield in Brunei, owned by the British Malayan Petroleum Company, with the first crude oil exported in 1932.
In 1949, an oil preparatory oil trades school was established with an apprenticeship scheme aimed at developing technical skills in the oil industry for Brunei Shell Petroleum (BSP), the largest oil and gas company in Brunei Darussalam with a Head Office in Seria. This upstream oil company has the core activities of exploring for oil and producing oil and gas from onshore and offshore fields for domestic use, and LNG exports to international countries. The Petroleum Authority of Brunei Darussalam was established in 2019 to better represent all of the exploration, production, transport, and sale and marketing functions of a big petroleum and gas organisation.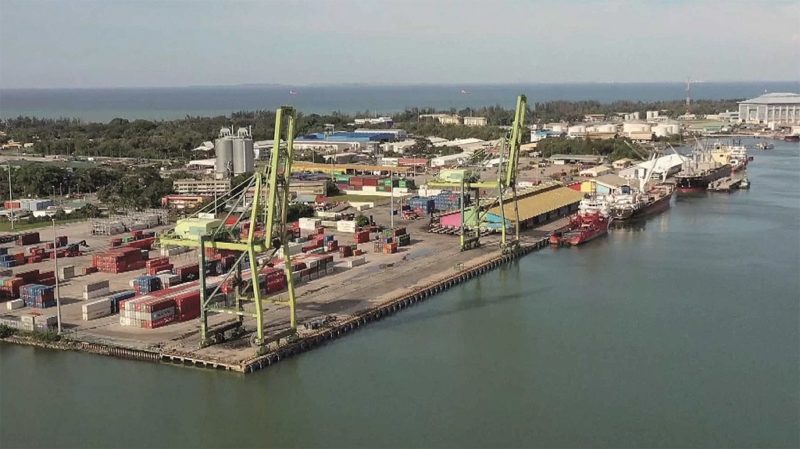 HISTORY OF BRUNEI
Subscribe today to read the full article!
Simply click below to subscribe and not only read the full article instantly, but gain unparalleled access to the specialist magazine for shipping enthusiasts.