The present Port of Tallinn consists of the Old City Harbour and the Port of Paljassaare with a constant flow of ferries and cruise ships, and the oil, gas, dry bulk and container port of Muuga. Two much smaller ports of Paldiski and Saaremaa, the latter an island in the Gulf of Riga, complete the portfolio of this cluster of ports. The current traffic throughput is around 20 million tonnes per annum, although as recently as 2006 some 41.2 million tonnes throughput was achieved. Trans-shipment cargo makes up 75% of these totals, both of Russian source and of Western European sources, and in both dry cargo shipments as small as 400 tonnes to oil cargoes in giant VLCC tankers of over 300,000 tonnes.

The last thirty years have proven to be very challenging times for Estonia, with savings accumulated in Russian roubles wiped out when the U.S.S.R. encountered massive financial problems in 1991/92 and had collapsed by 1995. A new currency had to be introduced by Prime Minister Mart Laar together with his new and apt phrase of 'Estonia is the little country that can achieve'. By the Millennium, Estonia was enjoying record growth and increased prosperity, with many public projects begun with EU money and foreign banks giving generous private loans. Estonia entered the Eurozone during 2010/11, and with the currency changed again to the Euro, Estonia has forged ahead. Tallinn has grown into a dynamic and exciting port city during the space of just thirty years. Tallinn is an architectural wonder of a city with stunning examples of modern architecture to restore the newfound confidence of its people.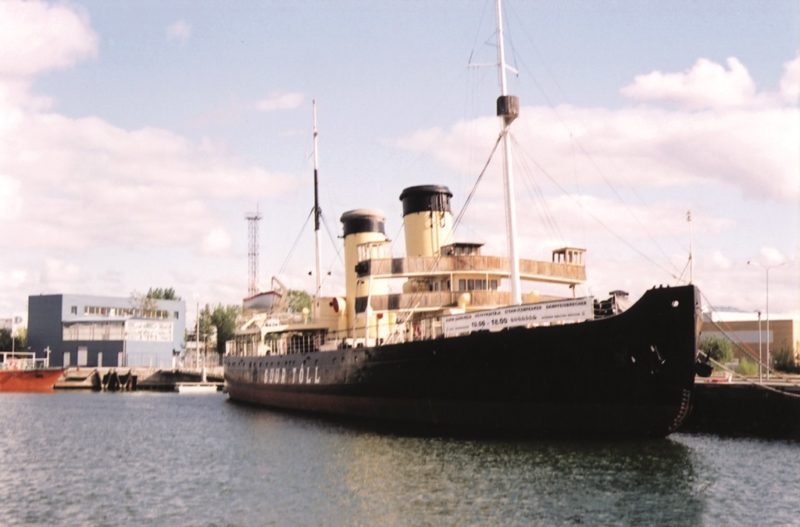 HISTORY OF TALLINN
Sign-up today to read the full article!
Simply click below to sign-up and read the full article, as well as many others, instantly!