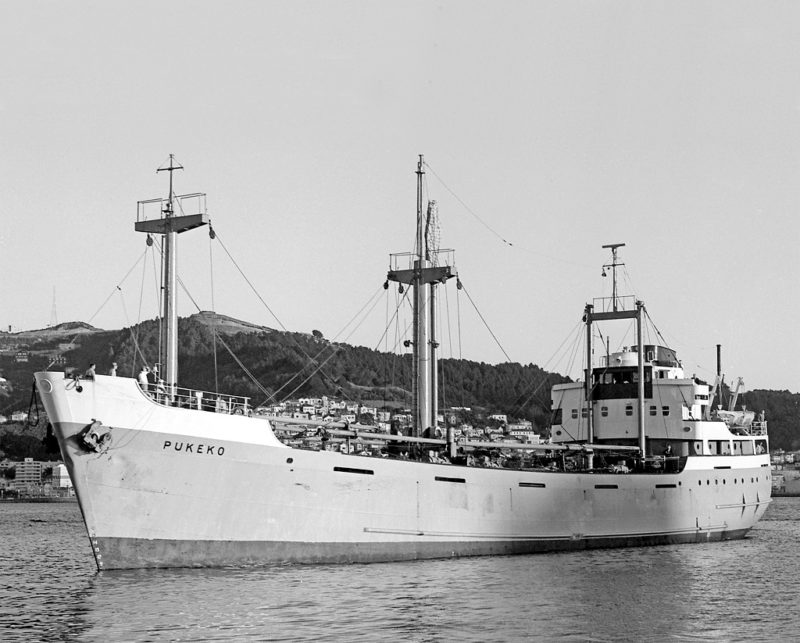 Reflecting on a bygone era, a time when there were some appealing little coasters that plied around New Zealand waters, which I frequently encountered during 1960-1980s, not to mention the delightful small, short sea traders operated by the Union Company, which could be seen at any NZ port on any day of the week. For an old mariner like me it is sad that these dainty little ships are no longer to be seen and have faded into the fogs and echoes of nostalgia.
If my memory serves me correctly, there were, a number of New Zealand shipping concerns that operated short sea traders and coastal vessels, some of which I remember, but many were absorbed into, or taken over, by the Union Company which eventually replaced many of them with their own ships.
What has motivated me to pen this article on classic New Zealand Coasters, was the fact that during my surfing of the web I stumbled across the old New Zealand coaster Manuia after some theatrical film props and mods, intended to transform her into the SS Venture for use as the ship in the 2004 Hollywood Block Buster movie King Kong.

The Manuia, 492 grt, was built in Holland by Scheepswrvwn Gebr, Niestern, Delfzijl, for Swedish owners and named My Puck having launched as Auriga. Between 1960-1989 she had a colourful career, changing ownership many times before finally finding her way to the Pacific in 1990 when she was purchased by Manuia Shipping Ltd., and registered in the Cook Islands. Following a period of layup, she was again sold to Windomere Shipping Ltd., who re-engined her prior to returning her to layup. Eventually she was purchased by Petromont Fishing Company of Auckland who used her as a Tuna fishing vessel until 2003 when she again returned to NZ for temporary layup before being sold in 2004, to become a film star.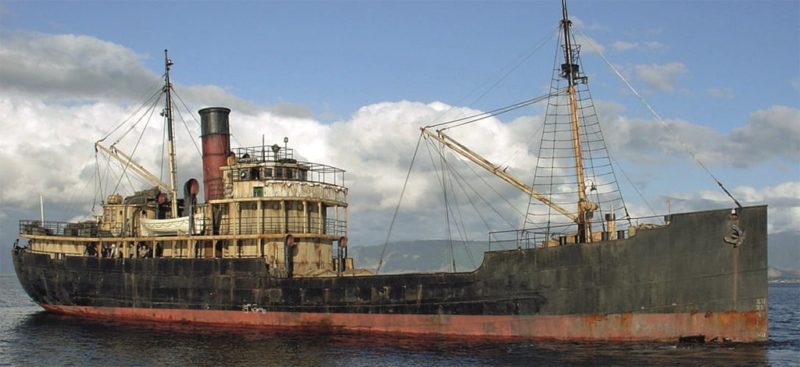 The ship was sold by the film company but just lay idle at Wellington until the Harbor Master declared the Manuia to be a marine hazard and in danger of sinking at the wharf. There were plans for the vessel to be sunk in shallow water to be used as a diver attraction, but the project was shelved, and it was eventually decided to scuttle the vessel in the deeper waters of the Cook Straits.
Subscribe today to read the full article!
Simply click below to subscribe and not only read the full article instantly, but gain unparalleled access to the specialist magazine for shipping enthusiasts.