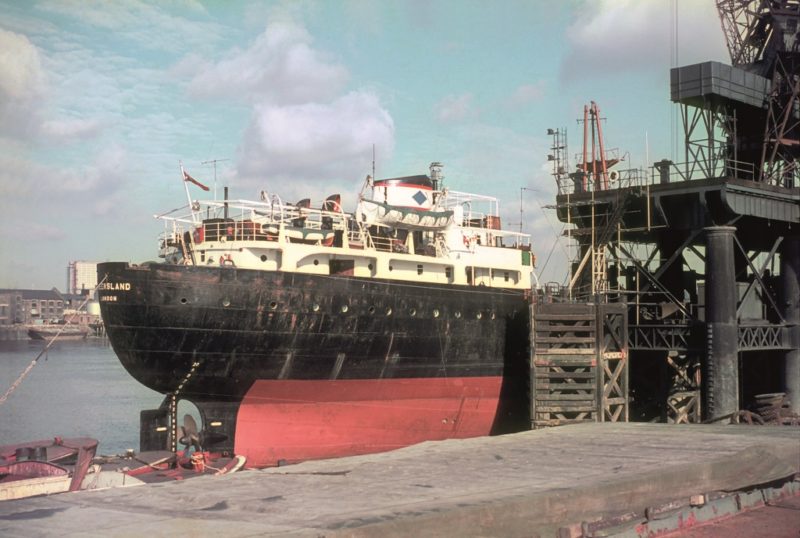 This Anglo-Dutch company operated a large fleet of sixty colliers over a 85-year period until 1980. Holland was supplied with large quantities of North-East England coal from the end of the 19th century, as well as from the Ruhr collieries across the border in Germany.
It was not uncommon for Dutch coal importers to buy the entire annual output of Newcastle and Durham collieries, therebye negotiating favourable prices for very large quantities. Scheepvaart & Steenkolen Maats N.V. of Rotterdam (Shipping & Coal) was the leading Dutch coal importer, and was founded in the mid- l890s to distribute coal along the canal system.
A new collier was completed in 1896 on the Tees by Raylton Dixon as Zuid Holland, and another Ailsa-built collier Mayflower was purchased soon after completion and renamed Noord Holland Two new larger colliers were then completed as Olanda from William Gray at Hartlepool and Gelderland from Blyth, which were soon transferred to a small Dutch associate company.
A Tyne-built collier Beijerland followed in 1903 from William Dobson & Co. Ltd. as well as the smaller Waterland, which moved up in the world to become Egyptian Prince of Prince Line during 1920/22 and then had a very long life under the Egyptian flag.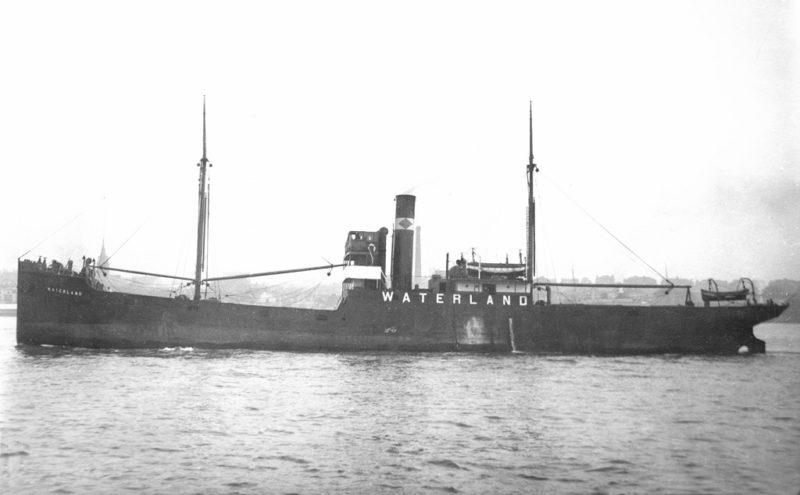 When the scale on imports had become significant, orders were placed for ten new colliers with Dutch yards for completion from the turn of the century until 1914. The Van der Vorm family were the major shareholders in the company, and also held large holdings in the passenger-carrying Holland-America Line, founded in 1897 from an existing company, and in the Rotterdam shipyard of Wilton Fijenoord at Schiedam.

A new Austin-built collier was transferred to the British flag in 1914 as Foreland in order to take small steam coal and slack residue, which was unsaleable in Holland, down to the Thames. She was to become one of six war losses sustained by the fleet during the Great War:-
1.4.1915          Schieland – Mined & sunk 24 ESE of Spurn Head on a voyage from Goole to Rotterdam with coal
18.4.1915        Olanda – Mined & sunk 30 miles E of Outer Dowsing LV on a voyage from Seaham to Rotterdam with coal
25.3.1916        Duiveland – Mined & sunk 6 miles S of Kentish Knock LV on a voyage from London to Sunderland in ballast
1.8.1916          Zeeland – Sunk by gunfire from UB-39 5 miles off the Tyne on a voyage from Methil to Rouen with coal
12.2.1917        Foreland – Mined & sunk 6 miles SW of Shipwash LV on a voyage from Blyth to Devonport with coal
25.5.1917        Westland – Mined & sunk 30 miles NW of Yarmouth on a voyage from Methil to Rouen with coal
Subscribe today to read the full article!
Simply click below to subscribe and not only read the full article instantly, but gain unparalleled access to the specialist magazine for shipping enthusiasts.