French Line To The Caribbean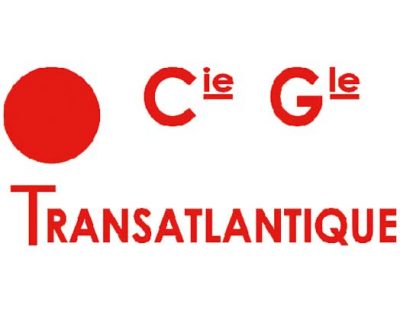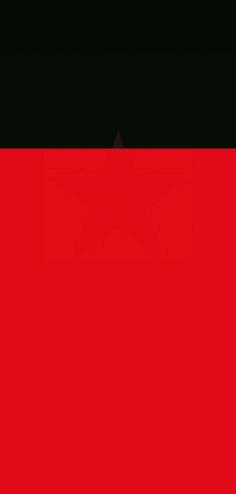 This very beautiful twin funnelled intermediate liner was built for French Line service to the Caribbean islands, the north coast of South America, and Central America, and is one of my favourite liners of all time. She was completed in 1931 by the Dunkirk yard of Ateliers et Chantiers de France, and served for 24 years out of her long 43 year career to the warm Caribbean. She was launched on 18th July 1931 in the middle of the Great Depression with her owners having racked up a trading loss of 236 million French francs during the year. French Line or Compagnie Generale Transatlantique (CGT or Transat for short) had to form Compagnie Financiere Transatlantique during the year to cope with the ever increasing borrowings needed to carry on trading in each worsening year of the Depression. Many older liners were sold off and their large fleet was reduced to only 52 vessels.
Design And Construction
Colombie was designed to be a fast twin screw passenger and cargo-liner able to accommodate 491 passengers in three classes and 157,000 cubic feet of cargo in four holds and cold rooms, some of her cargo being bananas and fruit. She needed a reliable form of propulsion to maintain a service speed of seventeen knots on her busy schedule of six week voyages to a dozen Caribbean discharging and loading ports, and with enough reserve power to make up time if delayed at any of these ports.
Colombie was launched down her slipway with her twin funnels and twin masts in place, and bedecked with flags, and with all of her main and auxiliary machinery in place, and her hull painted black and her accommodation white, including a white part of her upper hull beneath her fo'c'stle and beneath her poop. She thus had a very short fitting out period and was able to make a trial trip across the Channel to view the Schneider Cup air race off the eastern end of the Solent on 2nd September 1931. She was fully ready in October 1931 as an intermediate liner of 13,391 grt and was named after one of the countries she would regularly visit, the country of Colombia. She had two red cylindrical funnels with black tops, the second one being a dummy allowing ventilation to the turbines. She sailed on her maiden voyage on 2nd November 1931 from Le Havre and Plymouth to a dozen ports around the Caribbean including Puerto Colombia in Colombia.
She returned to her home port six weeks later, and sailed again between Christmas and the end of December 1931 on her second voyage to the Caribbean. She shared this important route to the French Caribbean possessions with three other twin funnelled intermediate liners in Cuba built in 1924, Flandre built in 1914, and Pellerin de Latouche built in 1913, and the single funnelled Macoris built in 1902 for Deutsche Ost-Afrika Linie and ceded to France in 1919 as war reparations. The long distances covered by the route dictated the form of propulsion for the new liner, that of twin sets of reliable Parsons double reduction geared steam turbines taking steam from seven boilers and developing 8,800 shaft horse power to twin propellers giving a service speed of seventeen knots on the long voyages. They were manufactured by the Penhoet yard at St. Nazaire, and she had a maximum speed of over eighteen knots to make up time if delayed.

Colombie had an overall hull length of 508.6 feet (488.0 between perpendiculars), moulded beam of 66.7 feet, and a fully loaded draft of 26.4 feet with a deadweight tonnage of 7,554 tonnes. She had a full load displacement tonnage of 16,330 tonnes when carrying a full cargo and with her bunker tanks filled to the top with 2,900 tonnes of oil fuel. She had four holds and four hatches for carrying tropical produce with refrigerating machinery to keep them in good condition while they were quickly moved to France. She had eight cargo derricks on the two masts for cargo handling, and had a total of six decks, with three in her hull and three in her long Bridge Deck of length 252 feet. She carried a total of 491 passengers in three classes, 201 in First Class, 146 in Second Class, and 144 in Third Class, and a crew of 251 Frenchmen.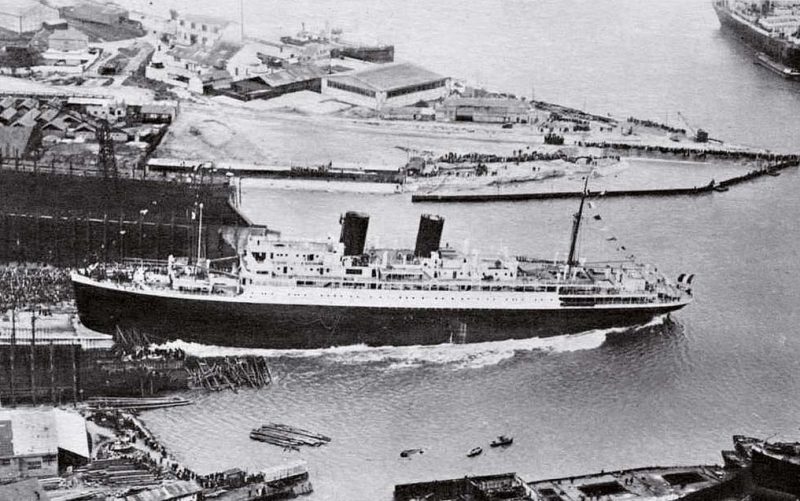 First Class passengers had the use of the large Main Lounge, large Smoking Room, Nursery, Ladies room, and a Verandah Cafe on Promenade Deck, with a two deck high Main Dining Room on a lower deck. This luxurious Dining Room had wall length mirrors, with seating easily adaptable from long tables seating forty to small tables seating groups of eight, six, four and two passengers. The large Lounge and Smoking Room were both light and airy with wooden tables and beautifully upholstered chairs and sofas. The First Class Staterooms were very roomy with comfortable beds, two matching washbasins with mirrors above, and padded easy chairs and sofas. The First Class marble swimming pool was on a lower deck and of a generous rectangular size with adjoining changing rooms. Second and Third Class passengers each had the use of their own General Lounge, Smoking Room, Ladies Room, and Dining Rooms on lower decks.
Colombie had a slightly raked bow, a graceful counter stern, oil fired boilers, forced hold and cold store ventilation for her banana cargoes, and the latest navigation equipment on her bridge, and seven large windows on the front of her wooden wheelhouse for good forward visibility. She was thus equipped in every way to visit the colourful ports, showing off her proud French Tricolor, that she visited on each voyage, namely Pointe a Pitre and Basse Terre on Guadeloupe, Fort de France on Martinique, Barbados, Trinidad, La Guaira and Carupano in Venezuela, Curacao and Aruba, Puerto Colombia and Cartagena in Colombia, Cristobal at the Caribbean end of the Panama Canal, and Port Limon in Costa Rica.

Subscribe today to read the full article!
Simply click below to subscribe and not only read the full article instantly, but gain unparalleled access to the specialist magazine for shipping enthusiasts.