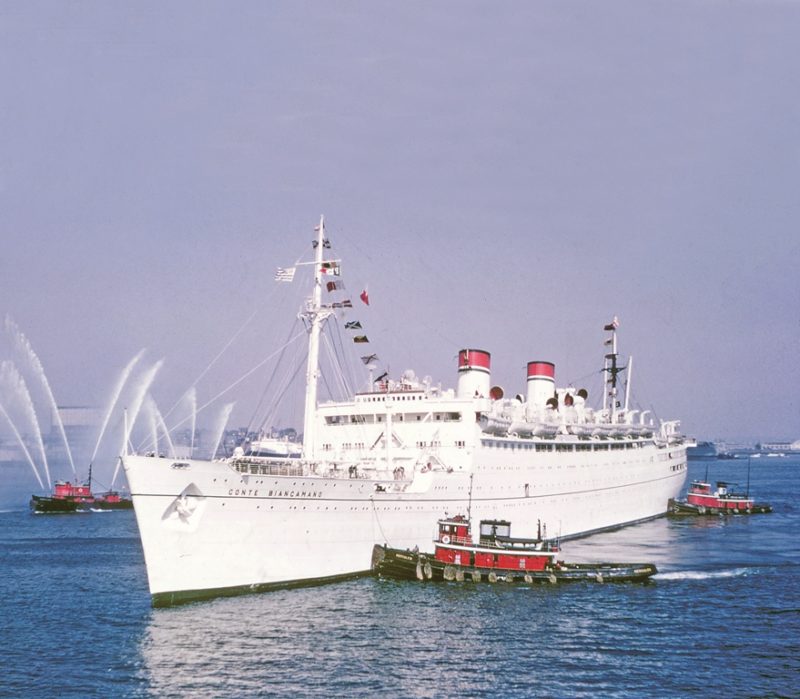 There have been numerous collective nouns to describe liners over the years, amongst the most prominent being 'the Cunard Queens', North German Lloyd's 'Schnelldampfers' and Albert Ballin's 'Big three'. Nevertheless perhaps none have been quite as evocative as Lloyd Sabaudo's 'Conti'.
Lloyd Sabaudo traced its origins back to June 1906 but despite its royal patronage subsequently endured a turbulent career until the Marquis Renzo Durand De La Penne, in collaboration with his friend Guglielmo Marconi and Sir William Beardmore, owner of the eponymous Scottish shipyard, revitalised the line shortly before World War I. Previously Lloyd Sabaudo had been a small player on the Atlantic but in the immediate post-war era invested significantly in new tonnage. Most conspicuous were a pair of new liners for the Genoa to New York service built at Beardmore's Dalmuir facility. Despite their lengthy gestation the Conte Rosso and Conte Verde symbolised the company's new found confidence and were briefly the largest Italian passenger ships afloat. Nevertheless Lloyd Sabaudo did not rest on its laurels and just a year after Conte Verde's delayed introduction, in May 1924, a contract was signed with William Beardmore & Company for a larger consort. The contract also provided an option for a second vessel.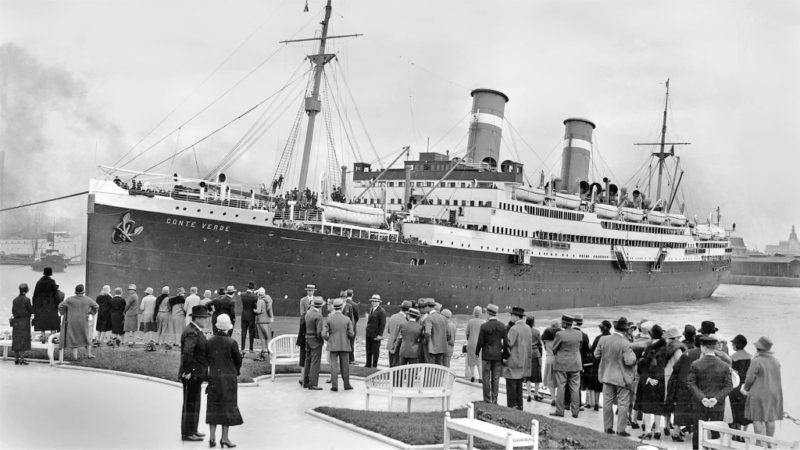 The selection of Beardmore to construct the new ship was controversial. Not only had labour and funding issues plagued and significantly delayed her predecessors but the growing political imperative from Rome was for Italian lines to support the nascent national shipbuilding industry. Nevertheless, overriding these objections the Scottish yard was chosen on the basis of both cost and expertise. Construction was heavily subsidised under the British Trade Facilities Act, a means of protecting vulnerable businesses considered important to the national interest. Additional funds came from the sale of Lloyd Sabaudo's interest in Marittima Italiana, a line that operated to India and was acquired by Lloyd Triestino. The fact that Sir William Beardmore, by then Baron Invernairn, still sat on the company board may also have been a factor.
Subscribe today to read the full article!
Simply click below to subscribe and not only read the full article instantly, but gain unparalleled access to the specialist magazine for shipping enthusiasts.