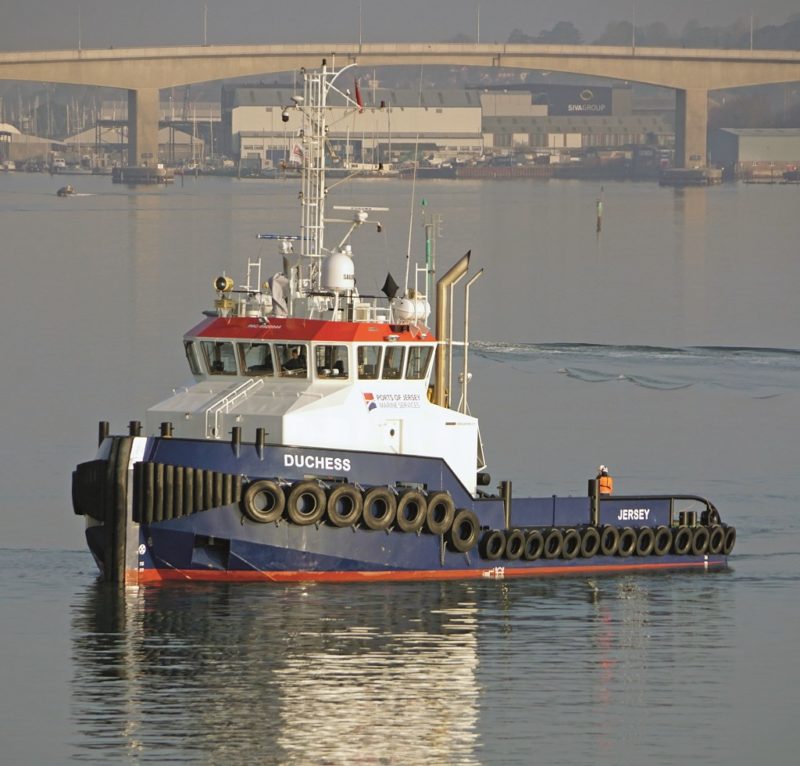 Ports of Jersey Limited is the incorporated business that operates the Channel Island of Jersey's Airport and Harbours, providing the necessary infrastructure for these vital facilities to function.
The authority's role is to continue to develop the facilities, services and products for the benefit of residents, visitors and businesses as well as to undertake a number of public service obligations on behalf of the Island's government, including Jersey Coastguard and Historic Harbours. Since the incorporation of Ports of Jersey Ltd. in October 2015, and each year since, the authority provides the equivalent of £500k of community benefit by supporting local clubs and societies, raising money for local charities, supporting Jersey events and continuing the educational programmes on sea safety.

Ports of Jersey Ltd. operates 4 brands, namely Jersey Airport, Jersey Harbours, Jersey Marinas and Jersey Coastguard. One of the maritime sectors is Marine Services, which undertakes an array of such services throughout the UK and Europe, with the benefit of being in a prime location, providing world class services. These services include Bed Levelling and Dredge Support, Engineering and Project Management, Hydrographic Services, Mooring, Maintenance and Anchor Handling, Renewable Energy Support, ROV, Survey and Dive Support, Salvage and Towing/Pushing.
In 2005 the 212gt Duke of Normandy, a 26m long Damen Shoalbuster 2609 became Marine Services' flagship, undertaking the aforementioned maritime duties across Northern Europe. Being part of the Damen Shoalbuster family, the Duke of Normandy has an 8m wide bed levelling plough which is rigged and levelled with the use of cable counters. This can be used either as a standalone operation or in support of maintenance dredge operations, and can be validated by in-house MBES surveys. The vessel is also an ideal platform for commercial dive teams, with space on deck for a dive control centre in a specialised container which has power, light and heating. The 18m outreach and 12 tonnes capacity deck crane also offers an engineering, infrastructure and salvage support role, along with a shallow draught and precise manoeuvrability. A large crane capability and A-frame rig allows for the safe deployment of a range of sub-sea survey instruments and a 26 tonnes bollard pull fulfils coastal towage services.
Subscribe today to read the full article!
Simply click below to subscribe and not only read the full article instantly, but gain unparalleled access to the specialist magazine for shipping enthusiasts.