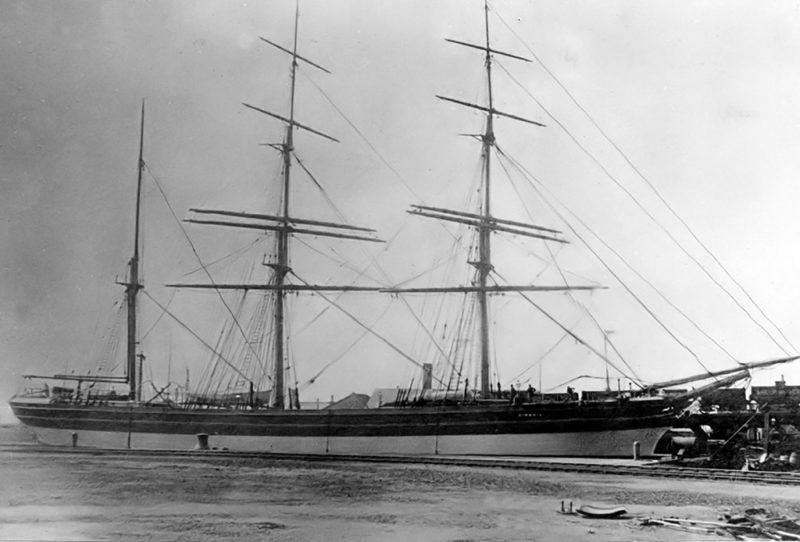 The steamer Walmer Castle of 2,446 grt, completed in 1872 by the Barclay, Curle yard on the Clyde, was the first Castle Line steamer to arrive at Cape Town on 4th October 1872. She had sailed from London with a call at Dartmouth to drop the Channel pilot, and a further call at Bordeaux. The narrow inlet and wooden slopes of the river Dart provided good vantage points for early photographs of Castle Line steamers. The Union-Castle Mail Steamship Co. Ltd. was registered on 8th March 1900 by the merger of Union Line and Castle Line. Southampton was the departure port on the express passenger service to Cape Town, whereas London was the departure port for the Round Africa via East Africa passenger and cargo service. Cargo only vessels and reefers on the East Africa service also called to load at other East Coast of England ports as well as Continental ports.
Durban Castle and Pretoria Castle, later Warwick Castle, were the last of eleven new liners, cargo ships and reefers totalling 190,000 grt in the late pre-war years to enter service for Union-Castle Line, with their lavender grey hulls and vermilion red funnels with a black top. This was one of the biggest building programmes ever begun by a British liner company. The orders for these two big liners were placed with the Belfast yard of Harland & Wolff Ltd., and they were to be closely modelled and enlarged versions of Dunnottar Castle and Dunvegan Castle of 1936 with more enclosed superstructure, and were powered by twin eight cylinder Harland-B&W oil engines of 17,000 bhp to give a service speed of 18.5 knots on an oil fuel consumption of 80 tonnes per day.

The two new liners, Yard numbers 987 and 1006, were to be 34 feet longer and nearly five feet wider on dimensions of overall length of 594.7 feet, length between perpendiculars of 560.0 feet, a moulded beam of 76.4 feet, and a moulded depth of 39.5 feet. They were designed for the Round Africa service, however both Durban Castle and Warwick Castle served for three years from 1947 to 1950 on the passenger and mail service from Southampton to Cape Town via Las Palmas in the Canary Islands, that had been restarted by the refitted Capetown Castle and Stirling Castle, and while waiting for their other bigger consorts to complete their post-war refitting.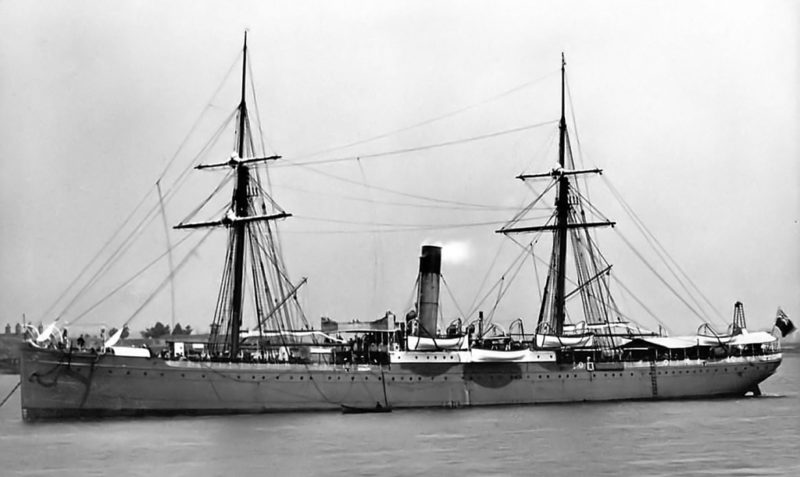 Subscribe today to read the full article!
Simply click below to subscribe and not only read the full article instantly, but gain unparalleled access to the specialist magazine for shipping enthusiasts.