by Ian Sebire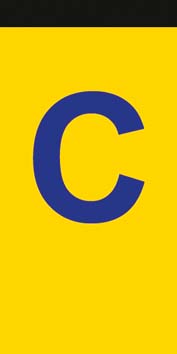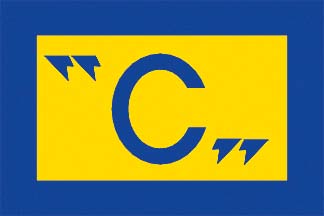 The 1960s witnessed a magnificent, if misguided, flourish of activity in the shipyards of Europe. Nowhere was this more dramatically expressed than in Italy, where a sequence of large, fast and beautifully crafted passenger liners were created. Arguably the best of these was saved until last.
Eugenio C, named after one of the Costa Line's founding brothers, was built for the family business' established South America emigrant trade. She was ordered from the prolific Canteiri Runiti dell' Adriaties (CRDA) yard at Monfalcone, on Italy's north-eastern seaboard. They had recently completed a fine pair of liners for Lloyd Triestino's Australia service (Galileo Galilei and Guglielmo Marconi) and were then building Homes Lines magnificent Oceanic, conceived as a two class liner but completed as a one class cruise ship.

Costa's new flagship took something from each of these vessels and also from near contemporaries, Canberra, Oriana and Leonardo da Vinci. Eugenio C's hull featured all the elements patented by CRDA's marine engineer Nicolo Costanzi, including the swan neck bow and composite spoon and transom stern. Unlike Oceanic, her hull incorporated a pronounced sheer and in this respect, as well as the anchors and housings, Costa's new build hull most closely resembled the Lloyd Triestino twins. One notable difference was the inclusion of a bow anchor, unconventionally stowed in a vertical recessed housing at the prow.
The 217.39 metre (712 foot) hull was named by Donna Pinuccia, wife of company President Angelo Costa, and glided into the glassy waters of the Adriatic on 21st November 1964. Dressed overall with signal flags from stern to stern, like most Italian launchings she was painted in red oxide primer. Some forty years later she would again don a red hull.
Completing the ship took another 21 months. Heading up a design team of rare talent, Costanzi collaborated with architect Nino Zoncada on the exterior and interior layout. Zoncada was responsible for the beautifully rounded, raked superstructure front and co-ordinating swept back bridge wings, streamlining reminiscent of some of the great pre-war liners such as Normandie, Bremen and Europa. Drawing obvious comparisons with the earlier Rotterdam and Canberra, Eugenio C's twin funnels were positioned athwart the ship. The basic slender pipe arrangement was given a dash of Italian chic by being raked, tapered and with a pronounced outward slant. Designed by the same Turin Polytechnic team responsible for Michelangelo and Raffaello and the Lloyd Triestino twins, each funnel was topped by a grille and fin, to optimise wind flow and smoke dispersal. Ingenious use of dampers meant that in the event of a cross wind, exhaust smoke could be channelled solely through the downwind pipe.

Subscribe today to read the full article!
Simply click below to subscribe and not only read the full article instantly, but gain unparalleled access to the specialist magazine for shipping enthusiasts.