The Union-Castle Southampton to the Cape Service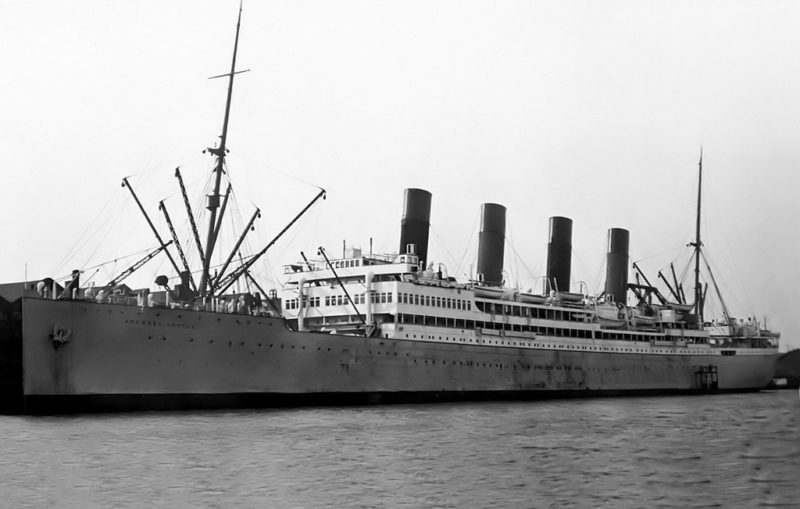 Every Thursday at 4pm a blast from the siren of a Union-Castle Mail Ship would herald the departure of one of the lavender hulled ships from Southampton on their passage to South Africa. About sun­rise on a Friday morning another Union-Castle liner would arrive in Southampton. This was the routine of the Cape Mail Service throughout the 1950s and up to 1965, and this is an account of these ships.
The history of this prestigious mail run goes back to the 1850s and the start of the rivalry between two companies, The Union Steam Ship Company and the Castle Line.
In 1853 the Southampton Steam Shipping Company was formed with a fleet of five small ships, to be engaged in the carrying of coal from South Wales to service the liners owned by P&O, Royal Mail and the General Screw S.S. Co. sailing out of Southampton. The ships were named, Union, Briton, Saxon, Norman and Dane.  Soon after, the company was renamed the Union Steam Collier Company.

The war in Crimea caused this trade to be reduced and the ships were requisitioned for the transport of troops, horses and equip­ment to the Crimea. By 1857 the company had been renamed the Union Steam Ship Company for the service between Southampton and Rio de Janeiro. However tenders were invited by the Admiralty for a mail service to South Africa. The tender sub­mitted, by now, the Union Line, was accepted, and on the 15th September 1857 the steamer Dane (530 grt) sailed with mail for South Africa. Because the sailing was not widely advertised the ship sailed with only 6 passengers and £102.0s 0d. value of goods. However, once news of the service became known the venture prospered, and the contract time of not to exceed a passage time of 42 days was completed in 35 days within two years of operating the service. A bonus of £250 was paid for every day under 35 days.
In 1850 the Union Line was so success­ful that it took delivery of the Cambrian, the first ship to exceed 1,000 grt. By 1870 The Union Line was operating with ten small steamers.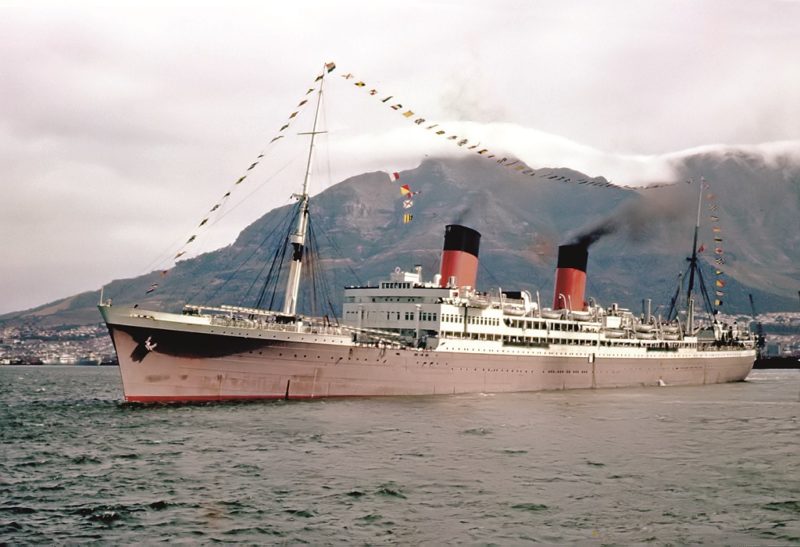 Meanwhile, the Castle Packet Company started by Donald Currie in 1862 commenced voyages from Liverpool to Calcutta, later in 1865 moving to London. Currie began to diversify and introduced steamers from the UK to South Africa, the first, Iceland (1,474 grt) commenced her maiden voyage on the 25th January 1872. Soon the Castle Line ships were sailing faster to the Cape and the Windsor Castle was the first ship to complete the southbound voyage in 23 days.
Subscribe today to read the full article!
Simply click below to subscribe and not only read the full article instantly, but gain unparalleled access to the specialist magazine for shipping enthusiasts.