A Legendary Name in Ship Owning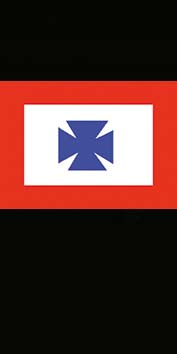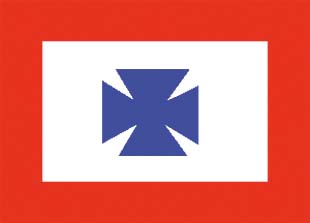 Fearnley & Eger A/S was active in most forms of shipowning including tramp, cargo-liner, oil tankers and LPG gas tankers, cruise ships, ferries, and oil support and drilling vessels for 125 years. Thomas Nicolay Fearnley was born in Amsterdam on 9th April 1841 as the son of romantic painter Thomas Fearnley and Cecilie Catharine Andresen, the daughter of banker Nicolai Andresen, founder of the Andresen Bank, one of the largest commercial banks in Norway. His father was renowned for his landscapes and other commissions, and Thomas was born during his father's last residence abroad, he died barely a year later in Munich. Thomas returned with his mother to Christiania (Oslo), where she married for a second time, with Thomas growing up there and attending school for five years with a strong emphasis on outdoor activities. He then completed his education in Leipzig and graduated there in 1860. He went to work in the Andresen Bank for two of his uncles, Nicolai August Andresen and Engelhardt Andresen, and part of his training was with a third uncle, Johan H. Andresen, owner of the Tiedemann tobacco factory. He gained shipping experience during 1864 to 1868 with a London shipbroker, making important contacts in the shipowning, chartering, insurance, and import and export trades.
Thomas Fearnley founded his own shipbroking and agency business in 1869, and was joined three years later by his cousin Johan Engelhardt Eger (1846 – 1925) as a partner in Fearnley & Eger. The partners traded several three masted barques of up to 800 grt in the outward Transatlantic trades, returning with petroleum in barrels or lumber from New York to European ports in summer, and in winter between U. S. Gulf ports such as New Orleans or Pensacola (Florida) with cotton and pitch pine. The barques included Marie, Pallas, Argo, Inga (1), Anga (2), Martha and Solglimt. Marie was damaged on 2nd April 1880 and abandoned in rough weather while on a voyage from Liverpool to New York, her crew were taken onboard another vessel and she was set on fire and sank as she was seen as a danger to navigation. Inga (1) disappeared in the North Atlantic during 1877 while on a voyage from New York to London with lumber and petroleum in barrels, and her successor Inga (2) was the last sailing barque in the fleet when she was sold off in 1884.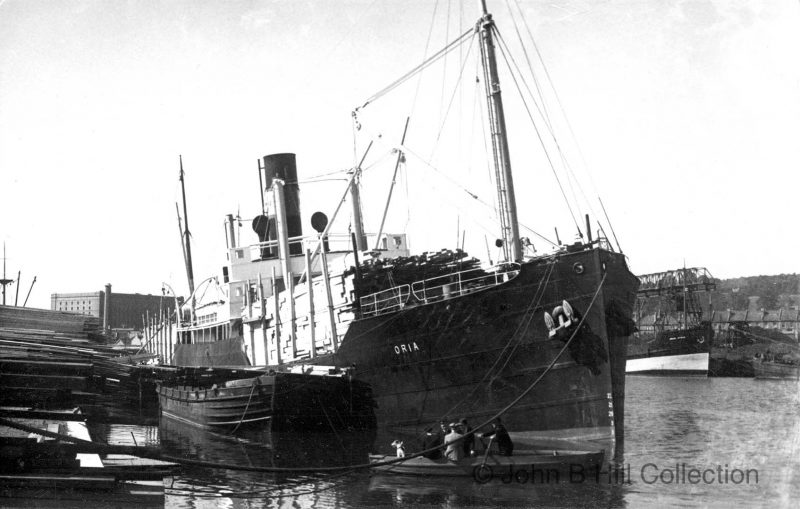 The first three Fearnley & Eger steamships able to voyage to the U.K. and Continent were completed by the Kockums yard at Malmo as yard numbers 32, 33 and 40 during 1881 to 1883. The first pair of sister steamers were for the newly formed Christiania Steamship Company as Oslo and Bygdo, the latter a suburb of Oslo, and of 1,238 grt and 1,215 dwt. The third new steamer was for a new liner trade to Bordeaux, returning with wine, fruit and general cargo. Garonne of 661 grt and 720 dwt was completed for D/S I/S Garonne for this first overseas Norwegian liner service, which expanded greatly during the next three decades with a dozen steamers employed in 1914.
The next six Fearnley & Eger steamers followed by 1888, with four contracts going to the new Wood, Skinner & Co. Ltd. yard at Gateshead, opened in 1883 with six slipways. Orders from Scandinavian shipowners form the bulk of the output from the Gateshead yard for the first two decades of its existence. Framnaes, Skarpsno, Oscarshal and Frogner were twin hold steamers with yards on two masts for hoisting auxiliary sail as insurance for engine breakdowns, and were also employed in the Transatlantic tramp trades. Halfdan Wilhelmsen entered his father's shipowning business in Oslo in 1887 and also ordered two similar steamers from Wood, Skinner & Co. Ltd., completed in 1887/88 as Transit and Tonsberg as the first Wilhelmsen new steamers. All of this sextet, yard numbers 10, 13, 15, 16, 25 and 27, were identical in design with their beam varying at most by two feet and their depth to weather deck at most by only one foot. The Wilhelmsen and Fearnley family business were to have very much closer links later in the early decades of the next century.

The Fearnley and Eger steamer quartet participated in all of the European and North Atlantic tramp trades, as Framnaes was wrecked on 2nd March 1900 on the Hogsties Reef in the Bahamas while on a voyage from Norfolk (Virginia) to Santiago (Cuba) with coal, Frogner sank off the Royal Sovereign Light Vessel on 2nd March 1907 after a collision with the British steamer Geelong 7,954/04 while on a voyage from Castro Urdiales in Spain to Rotterdam with iron ore, and Oscarshal was wrecked on 18th May 1908 on the Ile de Sein while on a voyage from Fredrikstad to Chantenay and Nantes with wood. The Boreaux liner trade lost Garonne on 4th June 1897 when she stranded at Kerity near Penmarch in France while on a voyage from Bordeaux via Fraserburgh to Kristiania, and she was refloated and towed to Brest and condemned. A new steamer of 1,070 grt and 1,650 dwt with the name of Garonne (2) was completed in 1900 by the yard of Russell at Port Glasgow for this trade.
Thomas Fearnley also invested in iron ore mining, paper and pulp industries, and power generation companies to provide cargoes of raw materials and products for his tramp fleet. He established in 1904 in central Norway the large company of A/S Meraker Brug owning 510 square miles of forests to provide timber for its many sawmills, and it also had copper mines and limestone quarries in the Stjordalen area. Cargoes of iron ore and other raw materials were also sourced from Monrovia and Sinoe in Liberia. He had built two larger tramps by 1899, Bogstad of 4,500 dwt and Aker of 5,000 dwt, for these trades, both of the same length and depth to weather deck, but with Aker seven feet wider in the beam to give the bigger carrying capacity.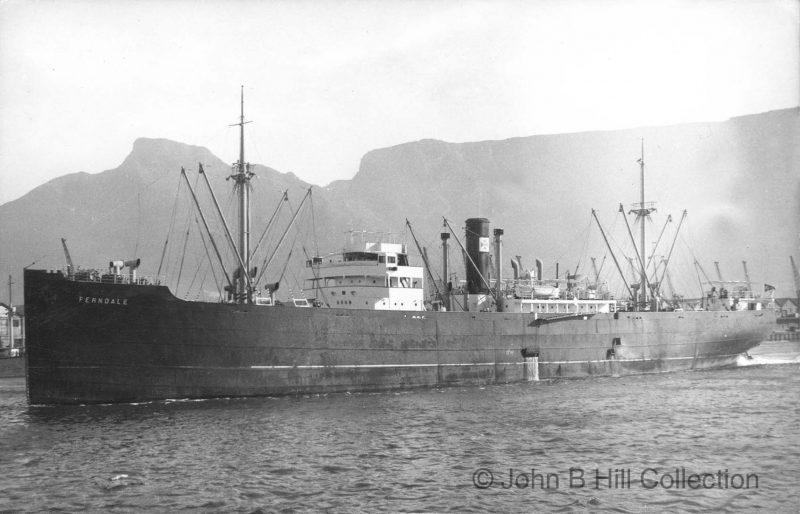 A railway line from the Kiruna iron ore mines in Sweden to the year round ice free port of Narvik was completed in November 1902, and was officially opened on 14th July 1903 by King Oscar II of Sweden. Norway became an independent country from the union with Sweden in 1905 with their own monarch, King Haakon VII, the former Prince Karl of Denmark. Fearnley and Eger and Wilhelmsen became partners in the export of iron ore from Narvik to the U.K. and the Continent, and at first used their big tramps in the 5,000 to 7,000 dwt range for the trade. Three engines aft bridge 'midships iron ore carriers of 7,600 dwt were immediately ordered from yards on the Tees for the trade for completion in 1906/07. They were completed as Fritzoe and Fornebo for Fearnley & Eger, and Thor for Wilhelmsen on dimensions of length 360.0 feet, beam of 52 feet, and depth to weather deck of 26 feet. Thor was a 'Trunk decker' from the Ropner yard at Stockton, while Fritzoe and Fornebo came from the yard of Sir Raylton Dixon & Co. Ltd. at Middlesbrough. They were the largest tramps under the Norwegian flag at the time of their completion, and were well equipped with derricks for discharge of the iron ore on five sets of posts. Fritzoe and Fornebo were sold in 1912 to Houlder, Middleton & Co. Ltd. of London to participate in another new trade, that of petroleum carried in cylinders in their holds. The Narvik and other Norwegian ports iron ore exports have increased vastly over the last century, and are running at 800 million tonnes per annum, with timber, paper, pulp and board exports at 3.5 million tonnes per year.
Subscribe today to read the full article!
Simply click below to subscribe and not only read the full article instantly, but gain unparalleled access to the specialist magazine for shipping enthusiasts.