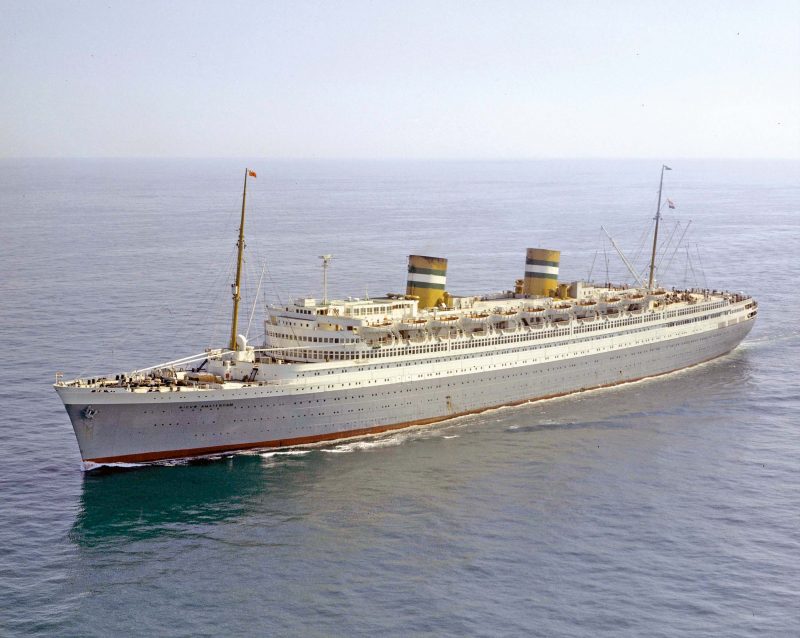 Rotterdam is the largest seaport in Europe, and stands on the Nieuwe Maas river, part of the Rhine-Maas-Scheldt delta and is linked to Europort deep draught outport by the New Waterway. It serves the hinterland of the Rhine valley and central Europe as far as Basle in Switzerland. It is a great city and port to visit for all shiplovers, with the 185 metre high Euromast on Parkaade beside the river and the extensive Rotterdam Maritime Museum two of my favourites. A very fast lift takes one to the top of the Euromast to give extensive views of the port and the surrounding city, and the Maritime Museum has ship models, books for sale inside, and numerous floating exhibits outside ranging from former Dutch ocean going salvage tugs to harbour craft such as grain elevators. The nomenclature for all of the early Rotterdam docks ended in 'haven' e.g. Veerhaven, and this system was used by one of the early Rotterdam shipping companies of Van Uden for all of their ships when founded in 1848. Willem Ruys was born in 1809 as the fourth of seven sons of a Dutch clergyman and he began in business at the age of nineteen years in 1828 as Van Ulphen and Ruys in 1828. The first steamship left Rotterdam for the East Indies in 1851 with Willem Ruys as her cargo agent, and he took his second son, also called Willem, into partnership ten years later as Willem Ruys & Zonen, managers of the great Rotterdam liner fleet of Royal Rotterdam Lloyd.
The greatest of the deep sea Rotterdam liner fleets was, of course, Holland America Line, the Nederlandsch Americaanische Stoomboot Maatschappij (N.A.S.M.) founded in April, 1873 by Dr. Anton Plate, Otto Reuchlin, and Willem van der Hoeven, and with Prince Hendrik of the Netherlands as its royal patron. This article also examines the great deep sea fleets of Royal Rotterdam Lloyd, and the extensive passenger and cargo-liner fleets of Van Nievelt, Goudriaan & Company (Rotterdam South America Line) with services to South America and to Chicago on the Great Lakes.

Holland America Line (N.A.S.M.)
This large fleet of over 180 vessels used a nomenclature for passenger liners of names ending in 'dam' e.g. Noordam, and for cargo-liners names ending in 'dijk' or 'dyk' e.g. Dinteldyk. The famous name of Rotterdam was used five times including for the first ship that made her maiden voyage across the Atlantic on 15th October 1872. She was owned by Plate, Reuchlin & Company, founded earlier that year by Dr. Anton Plate, Otto Reuchlin, and Marten Mees. Emigrant passengers and cargo were hard to find during that first winter with the company almost forced into liquidation, and consequently Nederlandsch Americaanische Stoomboot Maatschappij (N.A.S.M.) was founded on 9th April 1873 with a capital of two million guilders with investment by new shareholders to take over Rotterdam and her sister Maas. Unlike French Line, Norddeutscher Lloyd and Hamburg Amerika Line, the new company had no Government subsidies or mail contracts and relied solely on emigrant traffic. The new company was managed by three Managing Directors, a practice that was maintained for the next hundred years.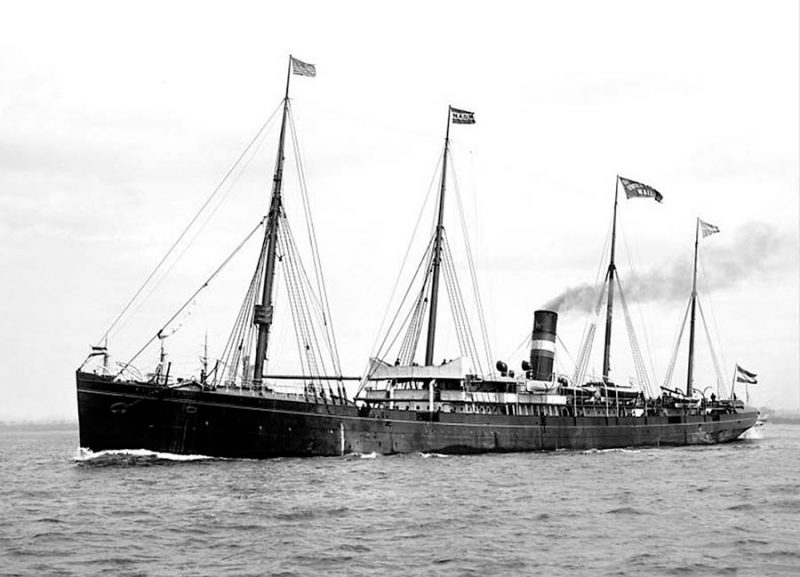 Head Office of the new company was on Wilhelminakade and improvements were being made at this time to the New Waterway, which joined the port to the North Sea, and much deepening was needed before larger vessels could transit. The port of Amsterdam was used during 1892/93 by larger company vessels because of the very long deepening and construction time of the New Waterway. The title of Holland America Line began to be used officially in 1898 instead of N.A.S.M. since it was easier to pronounce in the United States, and the fleet at this time consisted of nine liners in Statendam of 10,491 grt, Rotterdam (3) of 8,186 grt, Amsterdam (2) of 3,629 grt, Maasdam (2) of 3,707 grt, Edam (3) of 3,329 grt, Obdam of 3,254 grt, Spaarndam of 4,368 grt, Veendam of 3,707 grt and Werkendam of 3,573 grt. Three more larger liners of 12,350 grt were also under construction or on order as Potsdam, Ryndam and Noordam.

Subscribe today to read the full article!
Simply click below to subscribe and not only read the full article instantly, but gain unparalleled access to the specialist magazine for shipping enthusiasts.