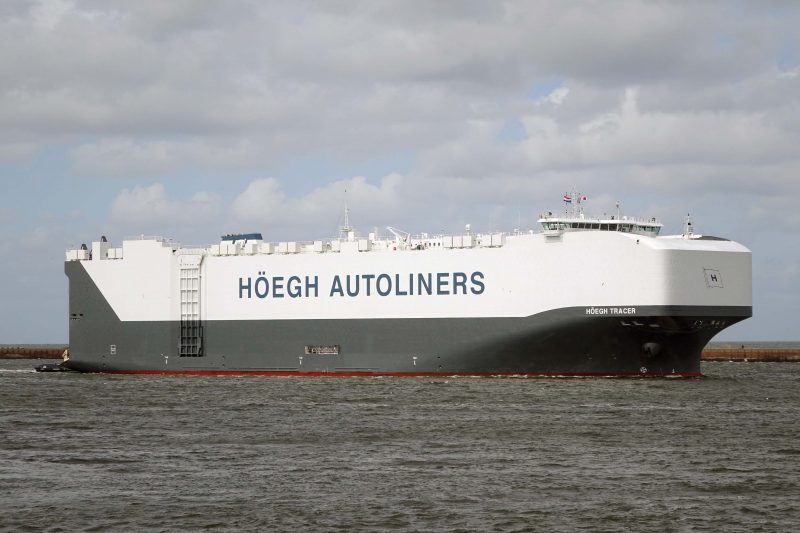 Vehicle carriers ply their trades around the globe whilst, with a few exceptions, failing to win prizes for their aesthetics. However, the trademark "floating box" appearance allows the ship to carry the maximum cargo within its footprint so that every square metre of deck space can earn its keep.

The first cargo ships specially fitted for the transport of large quantities of cars came into service in the 1960s and in 1973 the European Highway, built for Japan's K Line, became the first pure car carrier (PCC), which carried 4,200 vehicles. Today's pure car carriers and their derivative, the pure car/truck carrier (PCTC), are plentiful with many examples to be seen around UK waters. This shipping sector has been thrust into the limelight twice in recent times following the loss of stability incidents involving the 51,770gt/2000 built Höegh Osaka and the 33,831gt/2001 built Modern Express. Despite the alarming degree of list on both ships, they survived their ordeals and were successfully salvaged. Versatility demanded the introduction of the PCTC with hoistable vehicle decks to increase clear heights, as well as more resilient decks for trucks, construction machinery, project cargoes etc. As demand for shipments has grown, so have the ships built for this trade with the 8,000 CEU (car equivalent units) threshold being arrived at in 2007 when the 71,583gt Faust was delivered. The ships kept on growing with the 75,251gt Tønsberg arriving in 2011 and further ground breakers followed in her wake such as Höegh Autoliner's 8,500 CEU/76,420gt New Horizon class that took to the water in 2015.
Sign-up today to read the full article!
Simply click below to sign-up and read the full article, as well as many others, instantly!