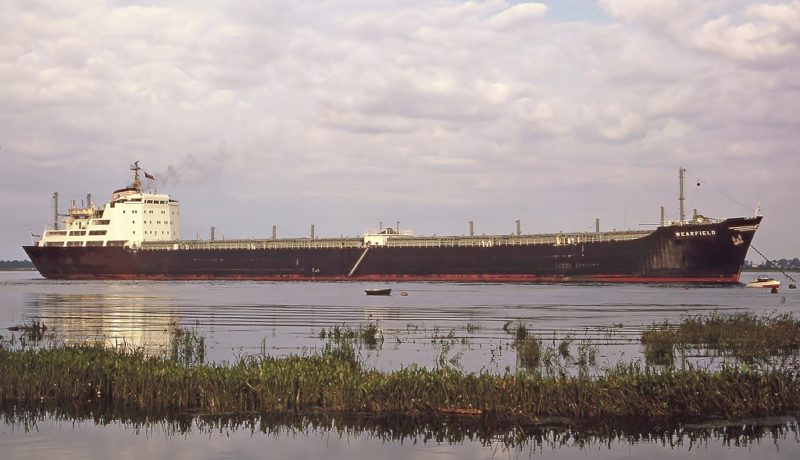 Charles Samuel Hunting at the age of 21 years came ashore after serving a sea-going apprenticeship in 1874 to learn about the operation and management of tramp shipping in a shipbroker's office. Charles Hunting, his father, was a Newcastle veterinary surgeon of 51 years of age, who originally hailed from the Suffolk market town of Saxmundham, and who also supplied equipment to the booming coal industry of County Durham in the second half of the 19th century. He then purchased two wooden sailing ships, Sylvia and Genii, for a total of £16,375 in order to set his son up in business with a partner shipbroker named W. J. Pattinson. Their first office was at 38, Newcastle Quayside and with Mr. Pattiinson's expertise in ship chartering Sylvia was chartered on the North Atlantic run and Genii to India. They made such good profits that after only three years Hunting & Pattinson took over the management of a new iron steamer from Charles Mitchell of Newcastle at his yard at Low Walker, named Joseph Ferrens of 1,803 grt and 2,600dwt and costing £28,000.
The wife of Joseph Ferrens launched the ship on 9th October 1877 and her husband held the greatest number of 64ths shares. The ship was square-rigged on the foremast and she carried two sets of sails. However, she was lost on 1st December 1879 in a gale 100 miles west of Ushant while on a voyage from the Tyne to Lisbon with a cargo of coal. Sylvia and Genii were sold in 1879 and 1881, and replaced by five iron tramps named Yoxford, Wheatfield, Gleadowe, R. F. Matthews and Joseph Ferrens (2). This latter ship fared no better, being wrecked to the north of Cape St. Vincent while carrying coal from Newport to Palermo in 1886.

Yoxford sailed on her maiden voyage from the Tyne on 31st July 1878 to New York, but foundered on the return leg of the voyage to Le Havre. Wheatfield stranded in fog at Blackgang Chine, Isle of Wight while on passage from New York to Leith with general cargo on New Year's Eve in 1882. R.F. Matthews was the only one of the five tramps to give any great length of service to her owner, and after 34 years of worldwide tramping was sold to Italian and Turkish owners to give another 16 years of service until she was scrapped in 1928 after a career of fifty years.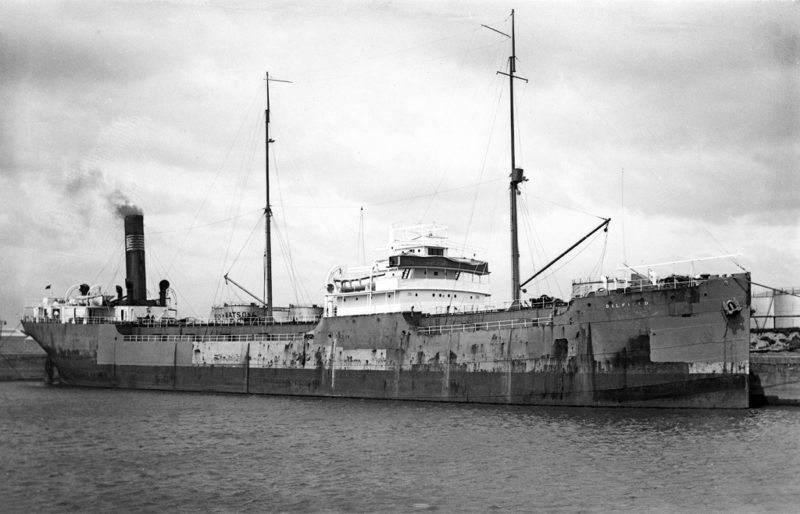 Altogether, a total of 14 dry cargo steam powered tramps and one bulk oil tanker were added to the Hunting fleet in the first twenty years by Charles Samuel Hunting. Yoxford (2) continued the run of bad luck when she stranded on the Dutch coast in bad weather in 1889. Refloated, she resumed tramping in 1891 before being finally wrecked on 8th January 1896 on Alcranes Reef in the Gulf of Mexico while on a voyage from Port Limon in Costa Rica to Vera Cruz in Mexico with a cargo of marble and wine.

Subscribe today to read the full article!
Simply click below to subscribe and not only read the full article instantly, but gain unparalleled access to the specialist magazine for shipping enthusiasts.