175 Years of Shipowning and Enterprise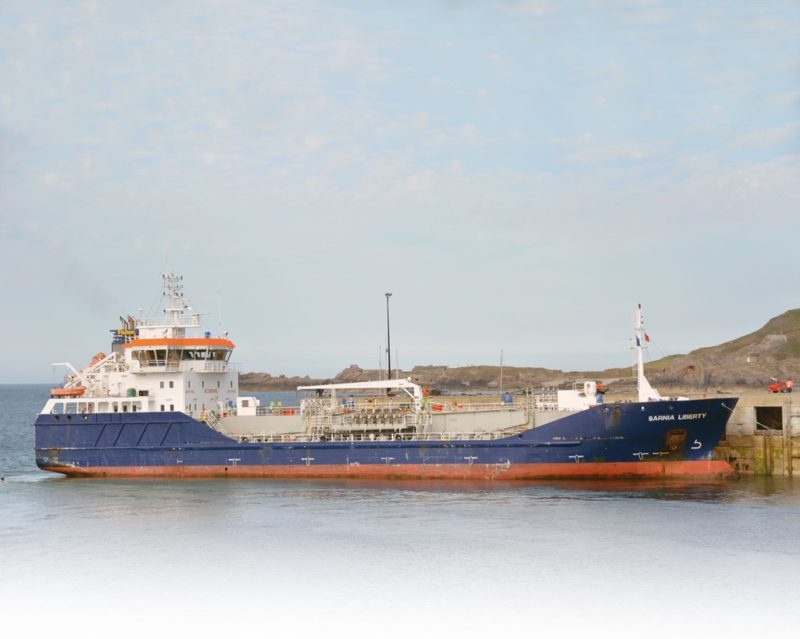 The Fisher fleet in 1973 comprised a dozen owned coasters with seven other vessels managed for other owners. The owned coasters were the container carriers Orwell Fisher and Solway Fisher of 1,374 grt and built in 1968 by the Van der Werf yard at Niemegen for an Irish Sea charter between Preston and Dublin and Belfast. General cargo coasters included Derwent Fisher of 1,467 dwt built in 1966 at Groningen, Eden Fisher of 1,519 dwt built at Foxhol in 1965, the sisters Guernsey Fisher and Jersey Fisher of 1,495 dwt built by the Ijsselwerf yard at Rotterdam in 1972, Leven Fisher of 2,355 dwt built in 1962 at Burntisland, Pool Fisher of 1,360 dwt built in 1959 at Foxhol, Lune Fisher of 1,296 dwt also built at Foxhol in 1962 for a charter between the Channel Islands and Southampton carrying tomatoes, fruit and flowers, and container ship Brathay Fisher of 3,604 grt and built by the Van der Werft yard at Deest in 1971. The twin CEGB heavy lift ships, Aberthaw Fisher and Kingsnorth Fisher, completed the fleet.
Pool Fisher had a tragic sinking in bad weather on 6th November 1979 off the Isle of Wight with the loss of thirteen lives while on a voyage from Hamburg to Runcorn with bulk potash. The probable cause at the subsequent enquiry was water ingress into the fore part of the ship through a failure to batten down number one hatch properly.
Sir John Fisher was Chairman of the company in 1973, with William Eccles as Managing Director and two other directors. The company had ownership of the Port of Newhaven and Port of Heysham, with Newhaven handling fruit and vegetable imports into a cool store until sold to new owners in June 2001, and Heysham closed in late 1995. A larger three hold general cargo ship of 3,250 grt and 5,000 dwt was purchased as Weser Agent in 1974 and renamed Neptune Fisher for a two year time charter in the Far East but was sold at the end of the charter. Brathay Fisher was renamed Calderon in 1976 for a two year container charter to MacAndrews & Company, and then regained her name for a three year container charter to Sealink at the end of which she was sold in 1981. Jersey Fisher began a five years charter to Commodore Shipping Ltd. of Guernsey as Commodore Challenger in 1978, and then traded around the Clyde area as Loch Awe until sold in 1990. Guernsey Fisher was renamed Scafell in 1984 and worked alongside the barge Odin at Whitehaven on transhipment of phosphates.
Several container ships were bare boat chartered to Bell Lines in the late 1970s and renamed Bell Raider, Bell Rebel, Bell Renown, Bell Resolve, Bell Ruler and Bell Reliant. A fifteen year charter was obtained to Sealink (UK) Ltd. for the Stranraer to Larne service for the new ro-ro ferry Darnia in 1978, and a ten year charter was obtained for the similar ro-ro ferry N.F. Jaguar to the Isle of Man Steam Packet Co. Ltd. in 1982 and she was renamed Peveril.
Shamrock Shipping Ltd. of Belfast was acquired in 1982 with five dry cargo coasters named Malone, Edgar Dorman, David Dorman, Shamrock Endeavour and Shamrock Enterprise. Onesimus Dorey (Shipowners) Ltd. of Guernsey was purchased in 1983 with three general purpose coasters carrying coal to Guernsey and Jersey named Rocquaine, Belgrave and Perelle. Belgrave was transferred to Alexander Partners Shipbrokers in 1994 and renamed Oakland, but went aground on West Mucks Reef on 6th February 1998 while on a voyage from Buckie to Belfast with distiller's pellets. She was refloated by the tug Kintore and proceeded under her power to Leith arriving six days later. After discharge, she was found to have extensive bottom damage and was sold for breaking up.

Coe Metcalf Ltd. was purchased in 1984 from Booker McConnell of Liverpool for £1.4 million with a fleet of four general dry cargo coasters, five coastal tankers, and three surveying drillships.
These ships were named as follows:-
Dry Cargo        (4)       Firethorn, Hawthorn, Quickthorn, Osor
Tankers            (5)       John M, Frank M, Nicholas M, Frederick M, Robert M (bitumen)
Drillships        (3)       Pholas, Gorsethorn, Whitethorn
Coe Metcalf was a merger of two shipowners in S. William Coe of Liverpool and Metcalf Motor Coasters of London. The merger brought Fishers a new trade with its first five coastal tankers, having never owned any before, and which was to become very important to the company later.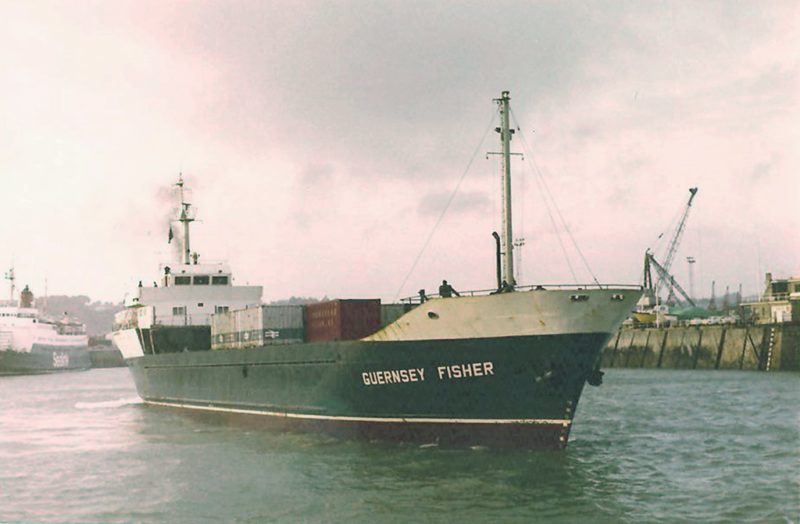 Subscribe today to read the full article!
Simply click below to subscribe and not only read the full article instantly, but gain unparalleled access to the specialist magazine for shipping enthusiasts.