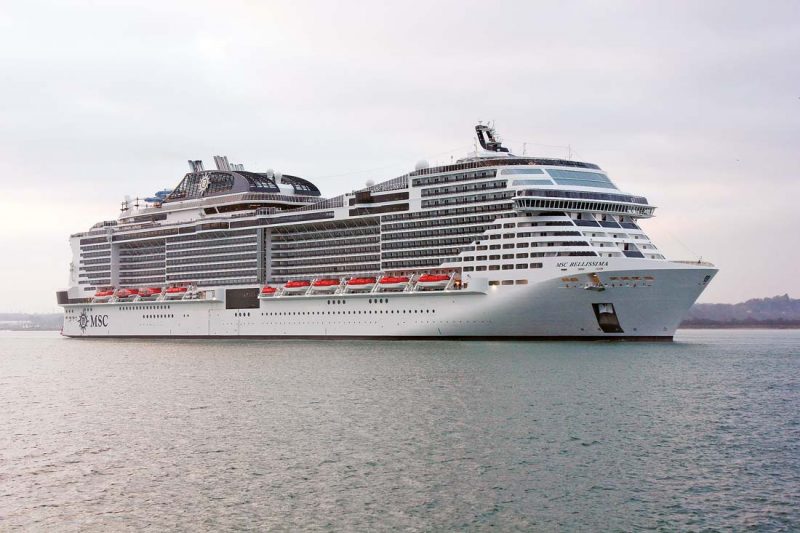 MSC Crociere (MSC Cruises) is an international cruise operator registered in Switzerland with headquarters in Geneva & Naples. Part of the Mediterranean Shipping Company S.A., MSC Cruises can trace its roots back to 1960 when founded in Naples, Italy, as Lauro Lines. The fleet consisted of the Angelina Lauro (24,377gt/built 1938) and the Achille Lauro (23,629gt/built 1949). In 1989 MSC acquired Lauro Lines and renamed it StarLauro Cruises with the identity changing again to MSC Cruises in 1995. Parent company MSC is one of the world's leading container companies (privately owned & founded in 1970 by Gianluigi Aponte) whilst MSC Cruises is now the world's largest privately-owned cruise company. The first ships in the original MSC Crociere fleet were the 1951 built/15,889gt Symphony (ex-Enrico Costa), the 1952 built/20,000gt Monterey and the 17,095gt/1977 built Rhapsody (launched as the Cunard Conquest, later renamed Cunard Princess).

The Lirica Class quartet of ships became MSC Cruises' first modern tonnage in the cruising fleet with two incomplete European Class representaives being built by Festival Cruises purchased and introduced as the MSC Lirica and MSC Opera in March 2003/March 2004 respectively. Festival Cruises had ceased trading and the slightly older sisterships, built as the European Vision (2001) and European Stars (2002), were also acquired by MSC Cruises as the MSC Armonia (May 2004) and MSC Sinfonia (March 2005). The MSC Armonia went on to operate the company's first itinerary from Dover in May 2008 to Amsterdam/Bremerhaven/Olden/Alesund/Bergen/ Oslo. In 2014/2015 the Chantiers de l'Atlantique (St. Nazaire, France) built quartet were stretched and refitted under the Renaissance Programme at Fincantieri's Palermo yard in Sicily. The 60,000gt/251m long ships re-emerged as 65,542gt/275m vessels with an extra 193 passenger cabins and 59 crew cabins. Four 92,409gt Musica Class newbuilds followed the Lirica Class 2006-2010, namely the MSC Musica/Orchestra/Poesia/Magnifica. All were built at St. Nazaire. Further fleet expansion followed with the 137,936gt Fantasia Class MSC Fantasia and MSC Splendida in 2008-09 and the modified 139,072gt MSC Divina and MSC Preziosa in 2012-13. The St. Nazaire yard of STX Europe was once again the builder. Between 2003 and 2013 the company invested €5.7 billion in the construction of 12 cruise ships and has since commenced a €9 billion investment programme to build 11 ships, including three options, over the period of a decade to 2026.
Wonder & Beauty
The first product of this impressive rate of growth was delivered from STX France (now reverted to Chantiers de l'Atlantique following a takeover by Fincantieri) in May 2017. This, the first member of MSC Cruises' Vista Project, was ordered on 20th March 2014, her keel was laid in October 2015 and the ship was launched 2nd September 2016 ahead of a service debut on 3rd June 2017. Allocated the title of Meraviglia Class, the first 171,598gt ship was christened MSC Meraviglia (meaning "wonder" in Italian and the name originally intended for the MSC Divina). This new generation of cruise ships has been designed to improve passenger services by incorporating the latest technology and design features to meet the needs of guests of all ages. Environmental technology installed includes an Advanced Water Treatment system, an Energy Saving & Monitoring System, exhaust Scrubbers and LED technology to reduce energy consumption.

Sign-up today to read the full article!
Simply click below to sign-up and read the full article, as well as many others, instantly!