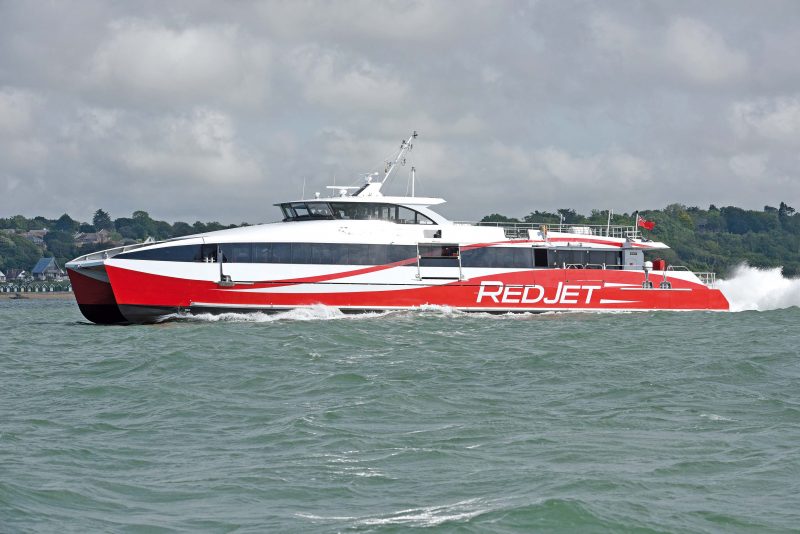 Visitors to Cowes Harbour on the Isle of Wight cannot fail to notice the imposing Columbine Building on the waterfront at East Cowes. This was built by Saunders Roe in 1935 for the construction of Flying Boats including the largest ever example fabricated from metal, the Princess Flying Boat.

Production later gravitated towards hovercraft, including the cross-channel SRN4 craft. The doors on the front of the building were adorned with a giant Union Flag in 1977 to celebrate the Silver Jubilee of Queen Elizabeth II and this was restored to its former glory to celebrate a truly historic British year on the occasion of HM The Queen's Diamond Jubilee in 2012. Once the hovercraft industry had left the site, other maritime industries were among the occupants. The shores of the River Medina in Cowes have been home to a variety of well-known shipbuilders/shipyards through history, including J. Samuel White's and the Fairey Group. Founded in the 1940s, the latter went into receivership in 1975 with the rest of the Fairey Group, but re-emerged as Fairey Allday Marine. In 1986 the yard was acquired by the Marinteknik Group and renamed Fairey Marinteknik before passing to Brooke Marine in 1987 and renamed FBM Marine in 1988. The site built assorted craft including lifeboats, the present Cowes Floating Bridge, patrol vessels and fast passenger ferries for the UK, Portugal, Greece, Asia and Hong Kong. When acquired by Babcock International in 2000, FBM of Cowes was closed and work was transferred to Rosyth Dockyard as FBM Babcock Marine. Boatbuilding continued through other companies, but largely craft connected with Offshore Industries etc, such as the products of South Boats. One of the latter's newbuilds was converted for ferry use in 2015 (Scoot 1) but her designed purpose was as a personnel transfer vessel.
Subscribe today to read the full article!
Simply click below to subscribe and not only read the full article instantly, but gain unparalleled access to the specialist magazine for shipping enthusiasts.