140 Years Of Iberian And Canarian Services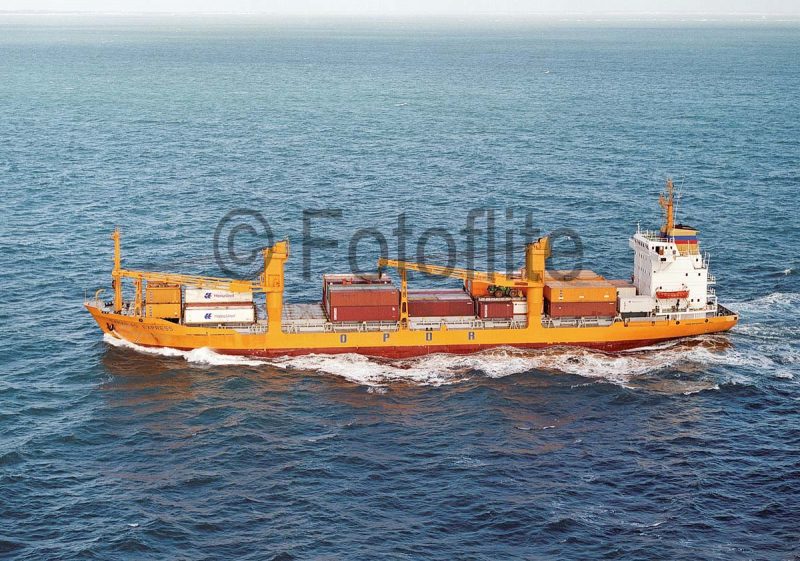 The Partenreederei Dampsfschiffs Oldenburg was founded in August 1880 by August Schultze, owner and director of glass manufacturers Harbers, Schultze and Company in Oldenburg in Lower Saxony to the west of Bremen, and his representative in Portugal, Hermann Burmester. Partenreederei means a partnership based on shares with several families holding shares in a ship. The partnership was to provide a better method of transportation of glass bottles to the Portuguese wine industry than available at the time, returning with cork. The Oldenburg Portuguese Dampsfschiffs Rhederei (OPDR) was founded on 28th October 1882 to extend the scope of the Portuguese service to new ports in more countries e.g. Spain, Morocco and Italy. Passengers in one class were also carried from the German ports of departure of Hamburg, Brake and Bremen to Porto, Lisbon, and ports in Northern Spain such as Vigo, with the first direct service to Madeira and Morocco ten years later in 1890. OPDR first called at Gibraltar in 1892 using A. Mateos and Sons as agents, and the Southern and Eastern Mediterranean ports of Spain had a direct service from 1901 in collaboration with Hamburg fruit importers, with the later very important services to the Canary Islands begun in 1910.
Oldenburg and the OPDR First Fleet
Oldenburg is today the capital of the Weser-Ems region of Germany and is located between Bremen and Groningen in Holland. The Oldenburg Schloss in the centre of the city was the residence of the monarchs of Oldenburg, but after the defeat of Germany in 1918 and the abdication of Kaiser Wilhelm II, the city ceased to be an administrative centre of the region, and the Grand Duchy of Oldenburg became the Free State of Oldenburg, with the Oldenburg Schloss turned into a museum. The mediaeval buildings of the city were destroyed by fire in 1676 after a bad plague a few years earlier, but the city quickly recovered with a variety of architectural styles and buildings.
The first two ships in the fleet were Oldenburg of 618 grt completed in 1880 and Portugal of 709 grt completed in 1883, with five ships owned in 1888 named Brake, Bremen, Cintra, Oldenburg and Portugal. Portugal was sold to Norwegian owners in 1889, and Brake was sold to Finnish owners a year later. Oldenburg was sunk in collision with the Newcastle steamer Cairnross in 1898, and Bremen met the same fate in 1900 in the English Channel after a collision with the British troopship Orotava. Franz Haniel and Company of Duisburg became a major shareholder in 1895 in OPDR, which continued for the next one hundred years. Share certificates for one thousand Deutsche marks were issued by the company at this time.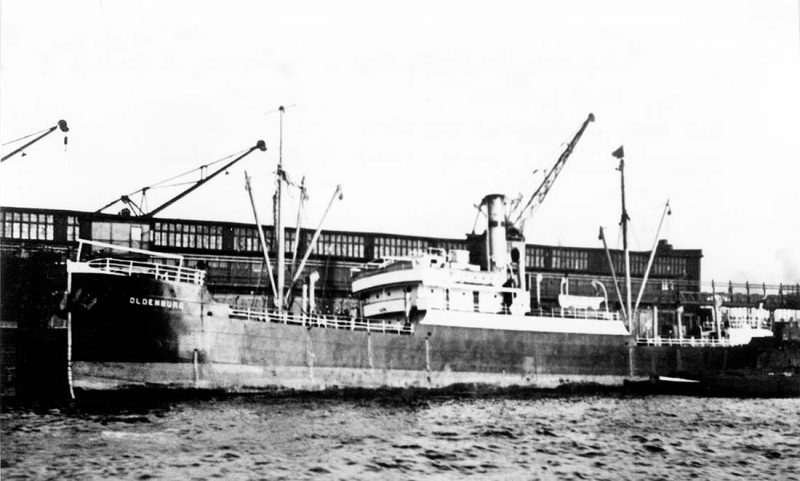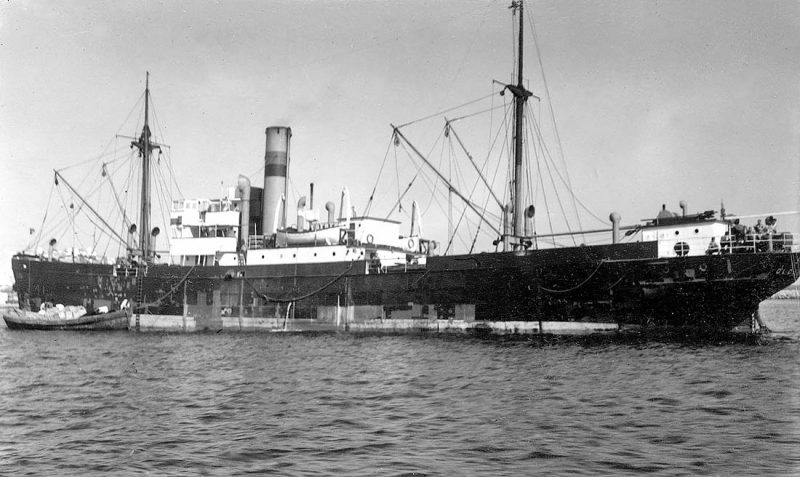 The OPDR fleet at the turn of the century comprised a dozen vessels of up to 1,500 grt in Brake (2), Bremen, Cintra, Coimbra, Nordsee, Oldenburg (2), Portimao, Porto, Portugal, Sines, Tanger and Vianna. Porto was sold to Nordenfjeldske D/S of Trondheim in 1903, Brake (2) was wrecked near Casablanca in 1904, Lisboa completed in 1901 was wrecked in the Tagus estuary on 19th January 1905, and Cintra was wrecked at Oporto while carrying glass bottles and glassware in 1909, while Nordsee sailed from Burntisland on 11th October 1910 with coal for Husum in Germany and disappeared without trace. Vianna was sold to another shipowner in Oldenburg in 1908, with the company entrusted with the mail service of the German Empire in 1910.
A big fleet of 27 steamers was in service at the outbreak of World War I in August 1914. These were Arucas, Bremen, Casablanca, Ceuta, Faro, Gibraltar, Larache, Las Palmas, Lisboa, Lubeck, Mazagan, Mehedya, Melilla, Mogador, Oldenburg, Orotava, Portimao, Porto, Rabat, Riga, Rotterdam, Saffi, Sines, Tanger, Teneriffa and Villareal.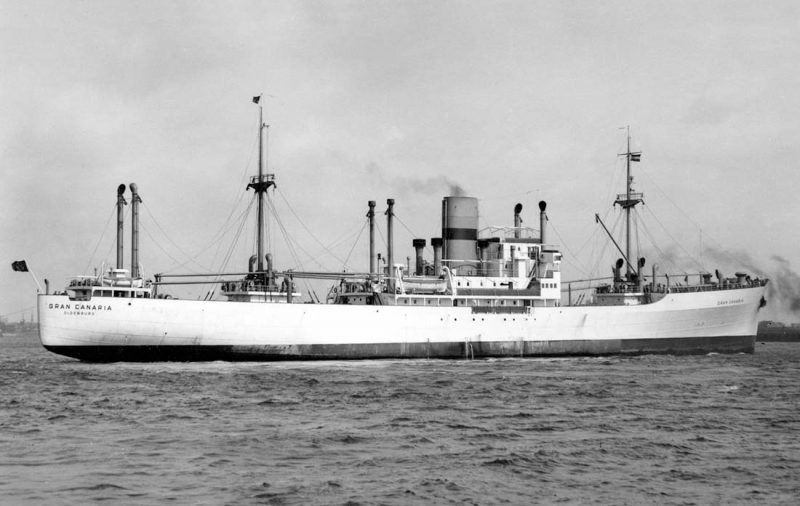 World War I
All of this large and fine fleet of German steamers was lost to enemy action during the war, or were surrendered to the victorious Allies after the end of the war. Lisboa of 1,799 grt and delivered in 1911 was one of 37 OPDR steamers completed by the Henry Koch A.G. shipyard in Lubeck for the company. She was seized by The Shipping Controller in 1920, but repurchased by the company a year later.
Six steamers were confiscated by Spain as compensation for tonnage lost by the unrestricted submarine warfare of Germany, and France took a similar number of ships in compensation.
Many of the OPDR vessels were interned at Lisbon, Huelva, Malaga, Las Palmas and other ports in the Canary Islands, but those lost were:-

Casablanca seized by the Portuguese Government at Lisbon and renamed Ovar, and torpedoed and sunk by U93 on 25th August 1917.
Lubeck seized by the Portuguese Government and renamed Barreiro, and torpedoed and sunk by UC69 in 1917.
Mazagan seized by the Portuguese Government and renamed Trafaria, and torpedoed and sunk by U89 on 2nd October 1917.
Porto captured by French warships off Guernsey in late 1914 and renamed Transporteur, and torpedoed and sunk off Malta by U32 on 11th October 1917.
Telde captured by H.M.S. Essex in the English Channel in 1916, and renamed Huntsholm, and torpedoed and sunk on 11th June 1917 four miles south east of Owers Light Ship by UB40 while on a voyage from Dieppe to Southampton in ballast.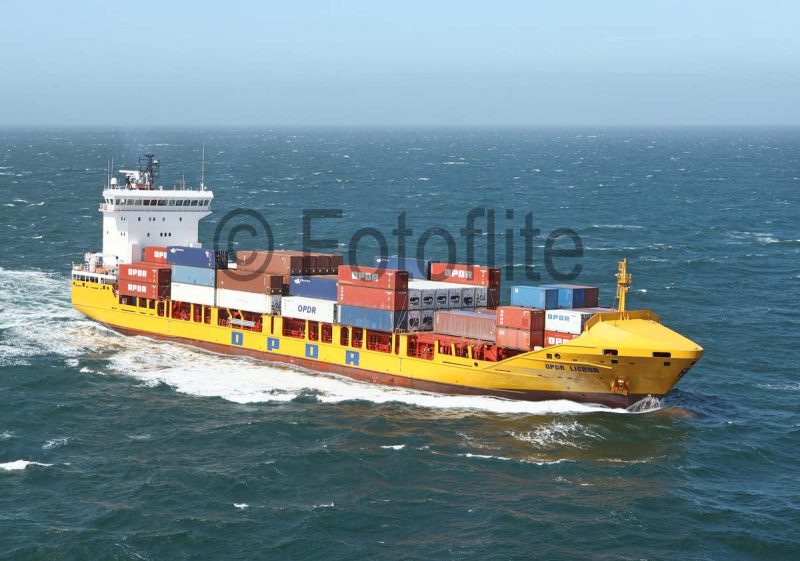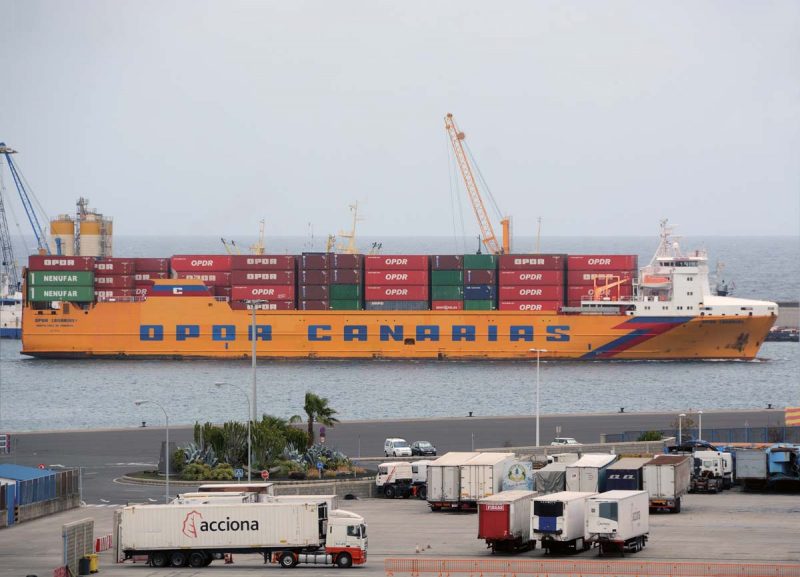 Inter-War Years
The Head Office of the company was now based in Hamburg, but only one steamer was allowed be traded in late 1919 by the Allies, this was the old steamer Strauss of 903 grt purchased from Argo Line of Bremen and renamed Oldenburg II. New steamers were delivered from German yards in 1921/22 to resume the fruit trade from Southern Spain, Madeira, Morocco and the Canary Islands. However, Casablanca and Agadir in Morocco were taken off the scheduled services in 1927 when Morocco came under French rule. Casablanca (2) was sunk in collision with the British steamer Henry Stanley in 1930 in the English Channel.
The OPDR fleet in 1932 comprised seventeen fine steamers in the range from 1,000 grt to 2,500 grt and named August Schultze, Bilbao, Ceuta, Larache, Las Palmas, Lisboa, Melilla, Oldenburg, Palos, Pasajes, Porto, Rabat, Saffi, Sebu, Sevilla, Tanger and Tenerife (ex Hermann Burmester).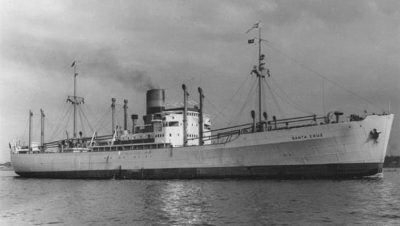 The two largest steamers had been completed in 1921, and named after the original founders of the company as August Schultze and Hermann Burmester, by the Norddeutscher Werft yard in Wesermunde on dimensions of length 278.4 feet, moulded beam of 40.5 feet, and depth of 23.7 feet. They carried a dozen passengers in their bridge decks of length eighty feet, with a fo'c'stle of length 36 feet, and a poop of length twenty feet. They were powered by triple expansion steam engines enhanced by a low pressure turbine to give a service speed of fifteen knots.
Oldenburg (2) was wrecked off Esposende in Portugal on 11th May 1936. Two new grey hulled steamers named Casablanca (3) and Oldenburg (3) were completed in 1936 by the Deutsche Werft yard in Hamburg with a deadweight of 3,300 tonnes on a draft of nineteen feet eleven inches. Their construction was such that with closed well decks they had the draft of vessels with full scantlings and a higher deadweight of 4,600 tonnes. They were powered by Lentz poppet valve superheated steam engines with exhaust turbines giving a service speed of thirteen knots. They carried up to a dozen passengers, and their three holds were served by derricks on two masts and two sets of posts. Their yellow funnels had blue and red narrow bands, with the blue band originally white in 1880.
The first motor vessel in the fleet was Telde, completed in the Deutsche Werft yard in Hamburg in 1934 as Sofia for Deutsche Levant Line but managed by Hapag, and purchased and renamed in 1938. She was built by the Reihersteig yard in Hamburg and carried 4,618 tonnes of fruit and general cargo in five holds served by five hatches with a service speed of fifteen knots from her twin six cylinder four stroke single acting single reduction diesel engines by Blohm & Voss of Hamburg. She had dimensions of length 353.0 feet, moulded beam of 50.2 feet, and depth of 18.6 feet, and carried Mediterranean fruit back to Germany between 1934 and 1939.
A big fleet of twenty ships with two more on order was in service on the outbreak of war in September 1939, including Plus on charter to F. Laeisz of Hamburg and completed in 1922 as Bilbao for the company, and she was also on charter to Woermann Line as Kamerun from 1932 to 1938.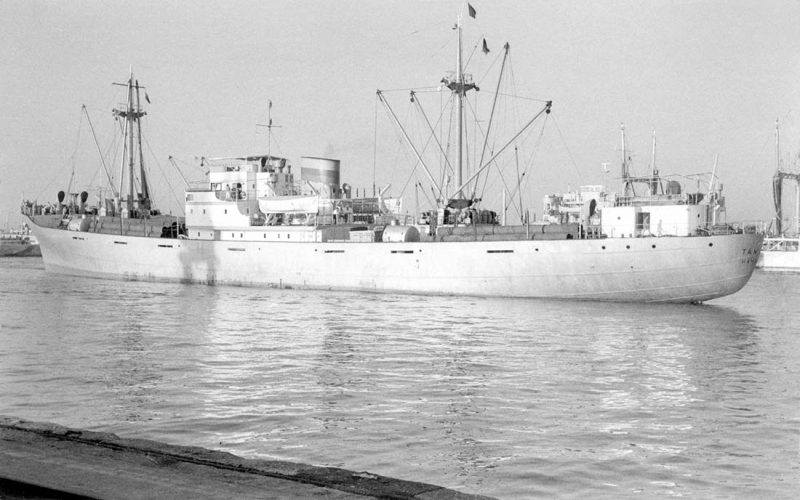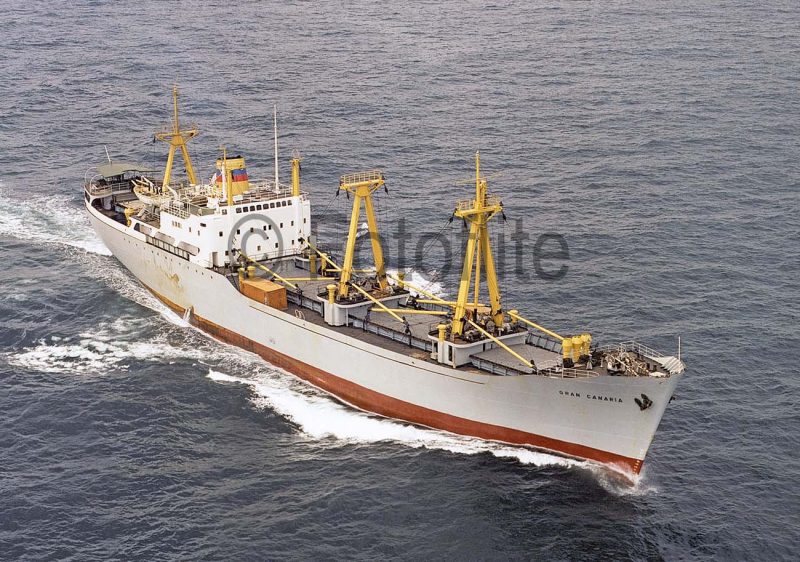 Subscribe today to read the full article!
Simply click below to subscribe and not only read the full article instantly, but gain unparalleled access to the specialist magazine for shipping enthusiasts.