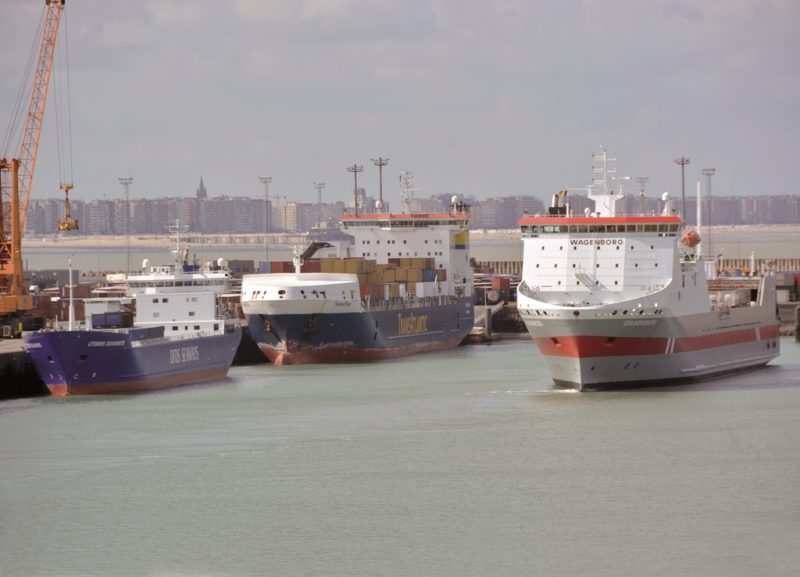 Zeebrugge on 14th August 2014. From left to right, the Lysbris Seaways of DFDS, the Transpine of TransAtlantic Fleet Services and leaving port is the Spaarneborg of Wagenborg Shipping BV.
The 7,409gt Lysbris Seaways was built in 1999 by ABG at Surat in India as the Lysbris, her name being changed to Lysbris Seaways in 2014.

The 20,851gt Transpine was built in 2002 by Stocznia at Gdynia as the Finnpine for Finnlines. She became Transpine in 2008 and in 2016 she moved to Karmarine Karadeniz Denizcilik of Istanbul and now sails for them as Karadeniz Powership Ibrahim Bey.
The 21,005gt Spaarneborg was built in 1999 by Flender at Lubeck. In 2015 she moved to CLdN ro-ro SA and was renamed Somerset.
Photo: Nigel Lawrence