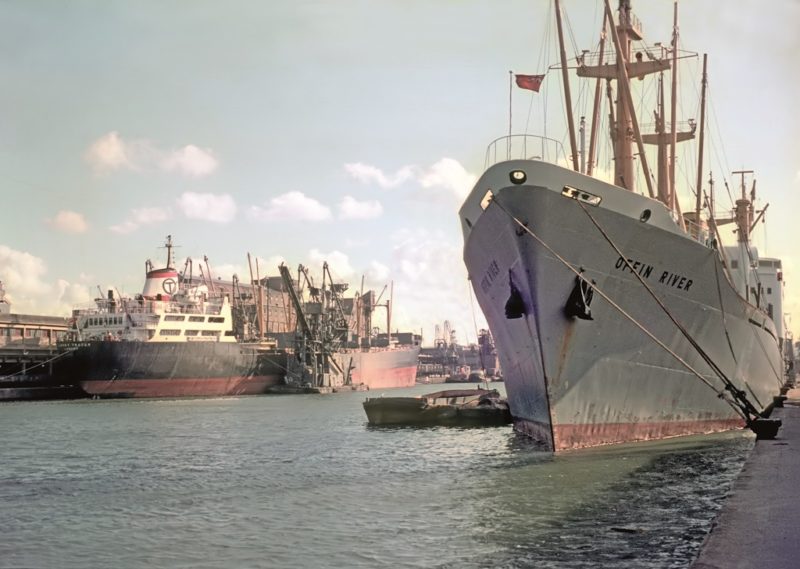 A sunny day at Avonmouth in September 1967. On the left is the Surrey Trader of Trader Navigation and berthed on the right is the Offin River of Ghana's Black Star Line.

The 13,203grt Surrey Trader was built in 1964 by Austin & Pickersgill at Southwick. In 1970 she was sold to International Seawats Inc. of Liberia and renamed Saturn and in 1978 she joined Nobleza Naviera SA of Uruguay as Coraje. On 8th March 1985 she arrived at Xingang to be broken up.
The 7,354grt Offin River was built in 1961 by Royal Schelde at Flushing. On 25th September 1983 she arrived at Aviles to be broken up by Salvamentos y Desguaces.

Photo: Nigel Lawrence