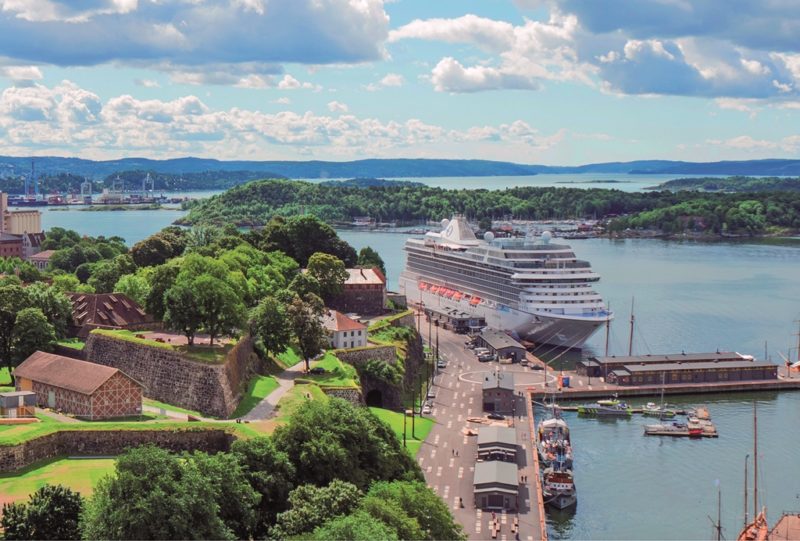 Oslo, until 1925, was named Christiania after the city was destroyed in a fire in 1624 during the reign of King Christian IV and a new city was built close to the Akershus Fortress and named Christiania in the king's honour. Oslo occupies an arc of land at the northern end of the very long Oslofjord, and is one of the nicest capitals of the world with no hills as impediments to walking, and a green vista of fjords, islands and forests. The Studenter -Lunden in downtown Oslo is the meeting place for everyone in the city, and is encircled by the National Theatre, the 1811 University, National Museums, and the parliament building, Stortinget. The latter building has a circular front bordered by two wings and was completed in 1866. Towards the waterfront is the twin towers of the red brick Radhuset or City Hall with the Akershus Slott, the medieval castle, facing it.
The Radhuset was opened in 1950 on the 900th anniversary of the founding of the city, after a long building gestation time, as the architects Arnstein Arneberg and Magnus Poulsson had won a prize to design a new Civic Centre back in 1918. However, the citizens of Oslo took many decades to come to terms with the design of the building, and only the richly decorated Radhushallen hall with dazzling paintings by Henrik Sorensen was favoured, along with the Viking inspired friezes on the exterior of the building and six statues representing the labourers who built it on the rear of the building.
Oslo is an important centre of the maritime world, employing 8,500 people within some of the largest shipping companies, shipbrokers, P. & I. insurance companies in the world. Det Norske Veritas (DNV) is headquartered at Hovik outside Oslo and is one of the three major maritime classification societies in the world, the others being Lloyd's Register of Shipping (LR) in London and the American Bureau of Shipping (ABS) in New York. The port of Oslo handles 3.5 million tonnes of bulk cargo and 2.5 million tonnes of general cargo in a year, with 2.5 million ferry and 240,000 cruise passengers per year.
Much, but not all, of the cargo handling of the port had moved by Millennium year from the West Port to the South Port, to the Sorengutsstikker, Gronlia, Ekeberg, Kongshavn, Sjursoy and Bekkelags quays. There are now four dedicated cruise ship's berths in the West Port at Filipstad (LOA 330.0 metres 8.5 metres draft), Sondre Akershuskai (LOA 345.0 metres, 10.3 metres draft), Vippentangkaia (LOA 249.0 metres, 7.3 metres draft) and Revierkaia (LOA 294.0 metres, 8.3 metres draft). The six month cruise ship season lasts from April to October, with the three masted raised poop training ship Christian Radich built in 1937 moored beneath the Akershus Fortress at Sondre (South) Akershuskai during the winter off season. The Oslo Opera House was built into the east corner of the Bjorvika harbour, with several concrete ramped exteriors to move guests around from one level to another of the tall marble and glass walled building designed by Snohetta A/S of Oslo. The Abba pop group played the first venue of their first world concert tour at the Ekeberghallen conference hall behind Ekeberg quay on 28th January 1977.
The new Nasjonalmuseet opened its doors to the public during 2020 as the largest art museum in the Scandinavian countries, and is the amalgamation of three art gallery collections, displaying over 6,000 works of art with many more thousands stored below in the vaults. This powerhouse of art has brought together the National Gallery, the Museum of Contemporary Art, and the Museum of Decorative Arts and Design under one roof. The new Nasjonalmuseet is a sleek, modern building that celebrates Oslo's evolving arts and architectural scene, and is located near the Radhuset Civic Centre.
The Royal Palace was designed in classical style by Hans Linstow and opened in the Autumn of 1848 and was rehabilitated in the 1990s at a cost of millions of Norwegian kroner, and is now the pride of the city and the country. It is open to the public in the summer season and stands at the end of a beautiful, long main street, Karl Johans Gate, also designed by Hans Linstow and stretching from the palace to the central train station. On the West side lies Vigeland Park of 320,000 square metres containing the fantastic life's work of 214 sculptures in granite, bronze and cast iron of the sculptor Gustav Vigeland (1869-1943). All of the sculptures created between 1907 and 1942. The Norwegian Folk Museum is located on the island of Bygdoy, along with the large, tall pointed building housing the bottle shaped hull of the Arctic and Antarctic discovery ship Fram of 1893, and the Viking Longships House, the Kon-Tiki Museum and the Norwegian Maritime Museum.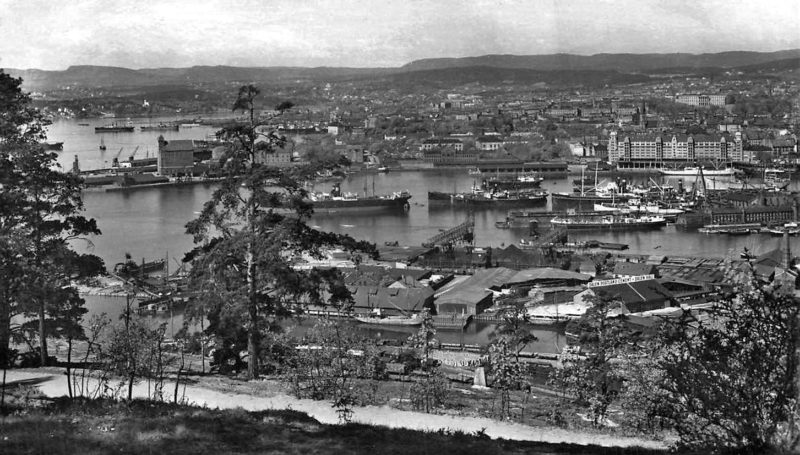 The Holmellen Ski Jump is in full use during winter, and in summer musical competitions and events are held in the arena below the ski jump. The rich history of Norwegian long distance skiing and also of polar conquest are also located below the ski jump as well as the well stocked Holmenkollen Restaurant. The exclusive Holmenkollen Park Hotel Rica has gorgeous views over the city and Oslofjord. The largest of three airports in the region at Gardermoen opened to flights in 1998 and is 29 miles from the city centre. The six line Oslo Metro and the eight line Oslo Commuter Rail are the best way of getting around the city, which together combine into one of the best public transport systems in the world. There is also an extensive bus network of 32 city lines, as well as regional buses to the neighbouring County of Akerhus, with the dividing line between Oslo County and Akershus County running through the harbour at Oslo.
HISTORY OF OSLO
Oslo was founded in 1049 by Harald Hardrada with recent archaeological evidence indicating evidence of a human settlement prior to AD 1000, and thus a millennium celebration was held in Oslo in 2000. Gavle Aker Kirke in Oslo was built around 1100 or possibly before that date, and is the oldest church in all of Scandinavia. King Haakon V (1299-1319) was the first king to reside permanently in the city, and he began the construction of Akershus Fortress in around 1300 and also Oslo Kongsgard but they took many decades to complete. Oslo is famous for the number of times it was burnt to the ground, with most of the city destroyed in 1352, 1624 and 1686, the city being completely built of wood. The Domkirken Cathedral was completed in 1697, the university was opened in 1813, and the foundations of Akershus Slottet were finished in 1825.
The Christiania National Gallery and the Christiania Theatre were completed in 1836/37, after the city began to grow rich on trade, shipping and shipbuilding. The port contained many three masted sailing ships during the 19th century. The Bank of Norway headquarters was completed in 1838, the Royal Palace was built during 1825-1848, and the Storting Parliament was built between 1861 and 1866, and other major buildings such as the Stock Exchange date from 1826/28 during this rapid period of expansion. The population had increased to 230,000 in 1900 from only 10,000 in 1800, and the industrial factories around the Akerselva river were greatly expanded. The Radhuset Civic Centre was constructed in the demolished former slum area of Vika from 1931 to 1950. The four Aker Brygge piers in front of the Radhuset Civic Centre were constructed on the former site of the Akers Mekaniske Verksted shipyard, which was in operation for over a century until closure in 1982.
The city was renamed Oslo on 1st January 1925, with Oslo being the name of an eastern suburb until it was destroyed by fire in 1624. The nation of Norway had become fully independent in 1905 from a century long alliance between Sweden and Norway. The Akerselva river with waterfalls had been a source of power to the nearby factories, an in fact divided the city into an East End and a West End, with the maps of Oslo today divided into two parts of Central Oslo East and Central Oslo West. The port today consists of a West Port and a South Port, with ferry and cruise passengers as major forms of revenue. The tourism industry has won many awards and is always included in the Top Ten cities of the world to visit. Oslo has ten daily newspapers, mostly independent of politics in their editorials, good magazines published by Haller Media and Hjemmet Motensen A/B, the main TV station TVNorge, two ski resorts and skiing and ice hockey championships in the winter, five football clubs and the Football Cup Final of Norway is held at the Ulleval Stadion.
PORT OF OSLO
The port is a natural, well sheltered and ice free harbour which can easily accommodate vessels drawing up to 40 feet of water, with 36 feet of water available at some quays. The harbour is entered through three channels, with the West channel between Dyna and Kobbernagel with a minimum 18 metres of water, the second East channel between Langoyene and Rambergoya with a minimum 17 metres of water, and the third Skibslobet channel between Heggeholmen and Lindoya for vessels drawing up to 5.5 metres of water. Pilotage is compulsory from the lower part of Oslofjord at Hvasser or Ferder pilot stations, with a boarding place off Ferder, 52 miles from Oslo.
Oslo Havn K/F is the municipal owner of the port that reports to the Department of Transport and the Environment of the City of Oslo. The cargo terminal work is done by port operator YIL Port Holdings with the exception of the gantry cranes, for which the Port of Oslo is responsible. The Bunnefjorden lies to the south of the Oslo South Port and is on the west side of the Nesoddtangen peninsula, around which all ships visiting the port navigate. There are several large and small islands in the harbour including Hovedoya with a large marina, Lindoya, Bleikoya and Grassholmen, with the big island of Bygdoy near to Oslo West Port. The quays of the port are grouped around ten distinct areas, with Filipstad, Pipervika, Vippetangen, Bjorvika and Bispevika in the West Port, and Sorenga, Gronlia, Ekeberg, Kongshavn, Sjursoya, Bekkelaget, Kneppeskjaeret, and Ormsund in the South Port.
Length  depth
FILIPSTAD
Hjortnes Quay West   541      10.0                 Oslo to Kiel ferry
Filipstad 1                     721      9.0                   Cruise Terminal
Filipstad 2                    362      9.0                   General cargo, containers, ro-ro
Piers I and II               192      9.0                   General cargo
Brandskjaer Pier        150      9.0                   Depot
PIPERVIKA
City Hall Pier 1 (Akerbrygge) 250      5.0                   Small tourist boats
City Hall Pier 2 (Akerbrygge) 250      5.0                   Small tourist boats
City Hall Pier 3 (Akerbrygge) 250      5.0                   Small tourist boats
City Hall Pier 4 (Akerbrygge) 250      5.0                   Small tourist boats
Akershus South                         760      9.0                   Cruise Terminal
VIPPETANGEN
Vippetangenkai           424      9.0                   Cruise Terminal
Ferry terminal             264      9.0                   Oslo-Copenhagen ferry
Ferry terminal            498      9.0                   Oslo-Fredrikshavn ferry
Grain berth                 393      9.0                   Grain elevator & silos
BJORVIKA
Festnings quay            178      9.0                   Coastal traffic
Revierkai                     450      9.0                   Cruise Terminal
Lang quay                   227      9.0                   General cargo
Pale quay                    194      9.0                   General cargo, ro-ro
Kran quay                   150      9.0                   General cargo
Bjorvik quay               230      9.0                   General cargo
BISPEVIKA
Paulsen quay              505      5.0                   Coastal traffic
Bispe quay                  240      5.0                   Coastal traffic
Sorenga N side          880      9.0                   Containers, ro-ro & general
Sorenga S side           880      9.0                   Containers, ro-ro & general
GRONLIA
Gronlia quay and pier 843    8.0                   Scrap iron & steel
Ekeberg quay               212      7.0                   General cargo, ro-ro
KONGSHAVN
Kongshavn N quay     160      7.0                   Cement, fertilisers
Kongshavn S quay      160      7.0                   Cement, fertilisers
SJURSOYA
Sjursoya N quay          550      9.0                   Containers, general cargo
Sjursoya SE quay        730      9.0                   Containers, general cargo
Oil Tanker pier            336      15.0                 Oil, petrol
BEKKELAGET
Bekkelaget N quay     229      6.0                   General cargo
Bekkelaget S quay      332      11.0                 Containers, ro-ro auto traffic
Knepperskjaer pier    248      7.0                   Ro-ro vehicle import & general
ORMSUND
Ormsund quay           282      9.0                   Container, ro-ro, lo-lo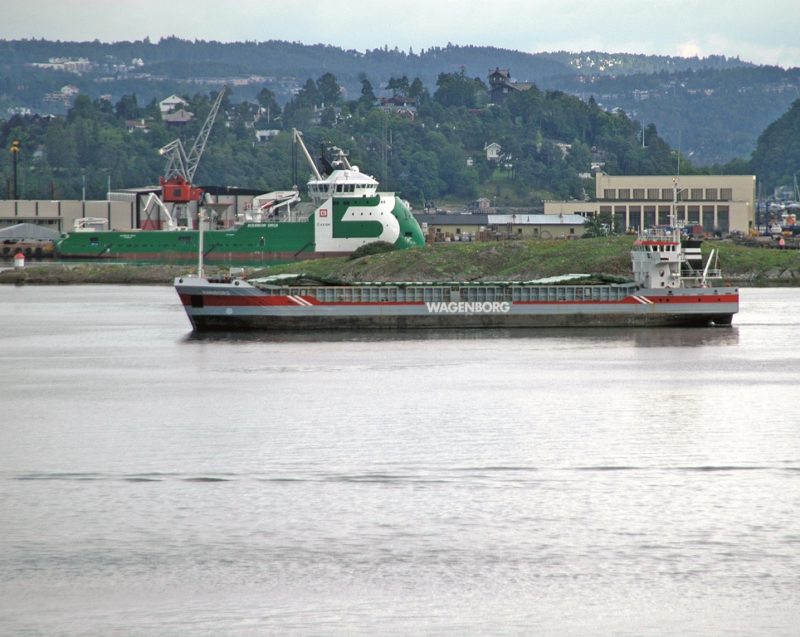 Oslo is the largest port in Norway and is operated by Oslo Havn K/F from their Port Headquarters building at Vippetangen Shed 38, previously the white and red brick offices of the Norse Amerika Linie taking hundreds of thousands of emigrants to start a new life in New York and the U.S.A. The port is located at 59°54′ North, 10°45′ East and has around 50 to 70 ships calling each week, with three daily ferry crossings to Denmark and Germany by Color Line (Oslo-Kiel), DFDS Seaways (Oslo-Copenhagen) and Stena Line (Oslo-Fredrikshavn on the north Skaggerak coast of Denmark). These three ferry lines carry one third of the general cargo that arrives in the port. The Oslo Time Zone is Greenwich Mean Time + 1, with the alongside depth at the quays up to 11.0 metres, and the harbour anchorage depth of between 18.0 and 45.0 metres. The tidal range is negligible at only zero to 0.3 metres in the port area of one million square metres.
The Royal Yacht Norge is docked in winter at Vippetangenkai, with cruise ships taking her place in the summer cruise season. The Sorenga, Sjursoya and Ormsund container terminals move 27 containers per crane per hour, with Rubber Tyred Gantry (RTG) and Overhead Gantry cranes. The preserved steamboats Bronnoysund, Styrebjorn and the minesweeper Alta are permanently stationed in the tourist Pipervika area and berthed at Akershusstranda and owned by the charity Oslo Maritime Kulturvemsenter. The main E18 motorway crosses the Bispevika and Bjorvika harbour areas in a tunnel.
A NEW CARGO PORT FOR OSLO
A new cargo port in the South Port or Sydhavna of 61.5 hectares (615 acres) in area is to be built in the area extending from the end of the Alna river to Ormsund of A new access ramp to the port will be built to give easy access to the main roads and railways. This will reduce the port area by half with the quay length reduced from 11.0 to 6.0 kilometres, and make it a lot more efficient and aesthetic. The Port of Oslo is very important to Norway as half of the population live less than three hours travelling time from Oslo. The Sorenga, Sjursoya and Ormsund container terminals currently move 250,000 TEU of containers per year, and when the new container terminal is completed this will rise to 450,000 TEU per year. The new port will be able to handle containers, oil, cement, automobiles and wheeled traffic, and scrap metal for export.
Green buffer zones will be created between the port and residential areas, and new buildings in the port will be designed by renowned architectural practices to fully maintain the gorgeous landscape of Oslofjord, the islands and the harbour. The green areas and apartment blocks will be very close to and almost next to some of the cargo quays. The construction time of the new cargo port will be several years, and is not expected to be fully operational until after 2025, when it will operate as a zero emissions port. Six new zero emission trucks and trailers will replace diesel powered versions, with electric terminal tractors, reach stackers, RTGs and reduced emission overhead gantry cranes to be supplied to the new port.
A total of 218,000 TEU of containers was handled at the port in 2018, with port operator YIL credited with most of the 14% increase over the previous year. Oslo is a logistics hub from European and Baltic ports, with four fifths of this cargo arriving in containers. The three daily ferry arrivals from Denmark and Germany carry lorries, cars, wheeled traffic and loaded trailers with general cargo anything from beer, coffee, tea, electronics, cameras, shoes to foodstuffs. In April 2018, Containerships of Finland and Viasea started a new, regular weekly route from Klaipeda in Lithuania via Gdynia in Poland to Oslo. Cool Oslo Shortsea and Bama has contracts for the supply of more fresh fruit and vegetable produce via short sea routes, taking it away from high emission air freight. Bama Gruppen A/S is the largest distributor of fruit and vegetables in Norway with headquarters in Oslo and 1,700 employees.
Cement arrives weekly into Oslo South Port in the new cement carrier Shetland of 1,150 dwt, completed in 2019 by the Ferus Smit yard after a sideways launching into a canal. She has dimensions of overall length 110.0 metres, moulded beam of 14.0 metres, and a loaded draft of 4.9 metres and is registered in Holland. UECC ro-ro ships bring in new cars, trucks and wheeled traffic regularly to the port.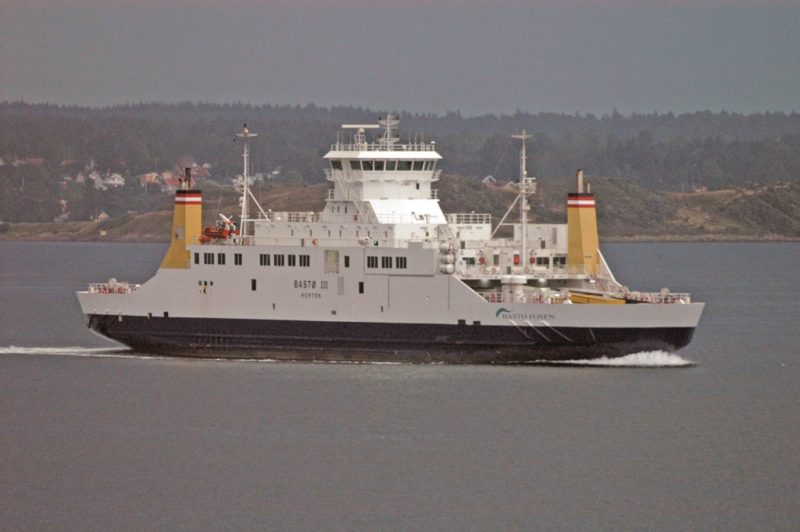 YIL Port Holdings began activities in 2004 with home container terminals in Turkey at Gebze and Sedef, and subsequently acquired Gemport and the Gemlik container terminal. A half share in the ownership of Malta Freeport was then acquired, and then in 2014 ownership of the Port of Oslo and Gavle Container Terminal in Sweden were both acquired. The YIL terminals at the Port of Oslo have a maximum capacity of 275,000 TEU per annum with a 2,600 square metre warehouse and a 665 square metre concrete apron and an alongside depth of 12.0 metres. Container equipment includes four electric gantry cranes, eight Rubber Tyred Gantry (RTG) cranes, a dozen terminal trucks and two reach stackers. There are several feeder container lines serving the port including Unifeeder, Lys – Line and Nor Lines.

The Port of Oslo container terminals operate in conjunction with the inland freight terminals at Alnabru, some ten miles north east from Central Oslo near the southern part of the Grorud valley. The Hovedbane freight terminal railway line connects the port and the freight terminals . Bulk dry cargo includes cereals, grain, salt, cement, gravel, timber, pellets and leca, which is insulation infill and lightweight aggregate infill. Some 40% of oil imports are imported via Sjursoya oil terminal in Oslo for consumption in Norway by the oil companies Uno-X Forsyning A/S, St1 Norge A/S, Circle K Norge A/S, and Oslo Airport Tankanlegg A/S receiving two long trains of 300 metres in length of Avgas for delivery to Gardermoen Airport per day.
Local passenger services carry almost three million passengers from the Tingvallkaia at Aker Brygge to Nesoddtangen and Slemmestad in Oslofjord. These are small boats with larger ferries operating down the full length of Oslofjord. Tug services are operated by Bukser og Berging A/S with a large fleet of oil rig supply ships with a prefix 'BB' to their names and harbour tugs with names starting with 'B'. These include BB Connector, BB Coaster, BB Lifter, BB Ocean, BB Octopus, BB Power, BB Supporter, BB Server, BB Worker, Bison, Banak, Barents, Boxer, Bulldog, Bokn, Bess, Baus, Belos, Bryteren, Balder, Bukken, Bruse, Bjoran, Bever, Bebe, Buddy, Brage, Beagle, Birk, Brott, Beni, Brask and Billy.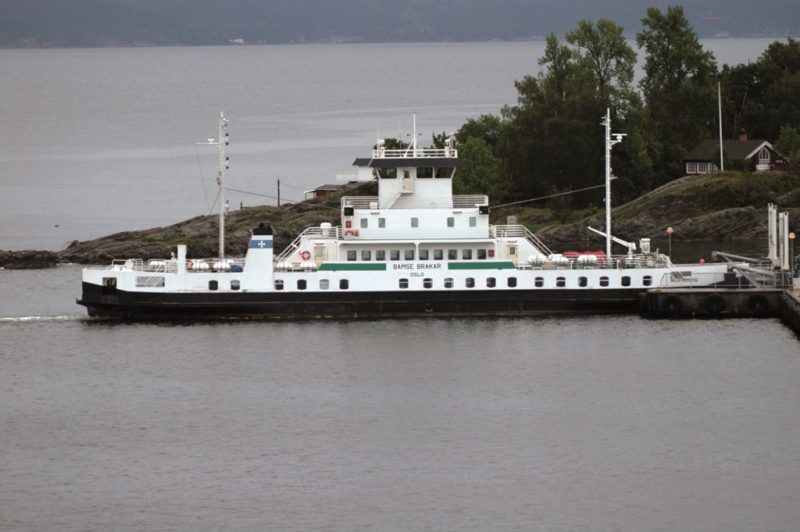 OSLO CRUISE CALLS IN 2020
The number of large cruise ships calling at the four cruise ship terminals has risen sharply in the ten years from 2010 with only 149 calls, 2011 with 172 calls, 2012 with 166 calls, 2013 with 158 calls, 2014 with 130 calls, 2015 with 102 calls, 2016 with 81 calls, 2017 with 101 calls, 2018 with 100 calls, and 2019 with 105 calls. There are up to 45 different cruise lines calling including Costa Line of Italy, as Oslo is not only a stunning city to visit but is also the gateway to other beautiful destinations in Norway. All four cruise terminals are right in the heart of the city and only a few minutes walk from the very best tourist areas. The number of cruise calls scheduled during 2020 are as follows, although due to Covid-19, none of them actually took place:-
AIDA Cruises        30
Princess Cruises          15
Holland Amerika Line            10
TUI Cruises     8
Fred. Olsen Cruises     6
Viking Cruises       6
Silversea Cruises         5
Celebrity Cruises         5
Oceania Cruises          4
Marella Cruises           3
Norwegian Cruise Line           3
Azamara Cruises         3
Royal Caribbean International            2
Phoenix Reisen           2
Hapag-Lloyd   2
Regent              2
Windstar Cruises         2
P&O Cruises   2
Saga Cruises    1
Crystal Cruises            1
Disney Cruise Line     1
Carnival Cruise Line   1
Seabourn Cruises        1
Cruise & Maritime Voyages   1
Cunard Line    1
GRAND TOTAL       117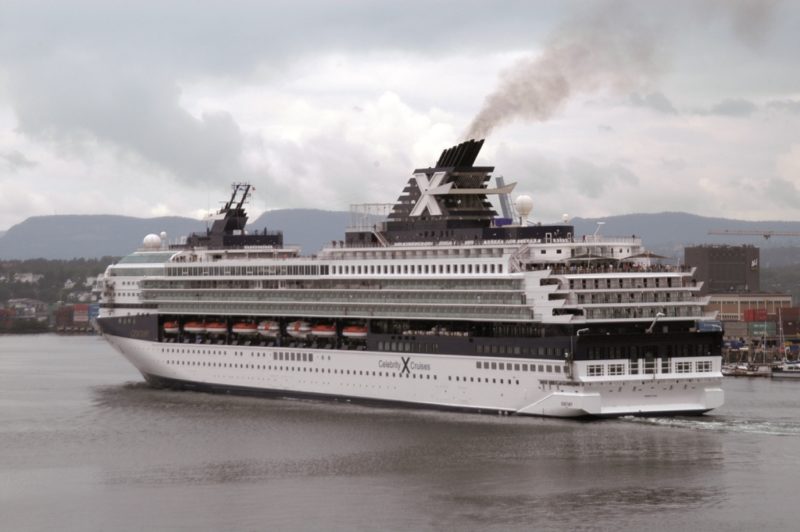 The cruise ships bring in many nationalities of cruise passengers, with German visitors the most prolific, with Danish and British and American passengers second, third and fourth in number. Most of the cruises that visit Oslo are continuing to other destinations after a day or two in the capital. The Baltic Sea capitals heading east to St. Petersburg, and the Western route to Stavanger, Bergen and the fjords and on to the North Cape with 23 hours of daylight in summer are the most popular. There can be four big cruise ships in port at the four cruise terminals in summer, and when they have departed for their next port of call, the security gates are opened and these areas become available to the Oslo public. This is a very good way of sharing the limited area of the port between cruise passengers and the general public.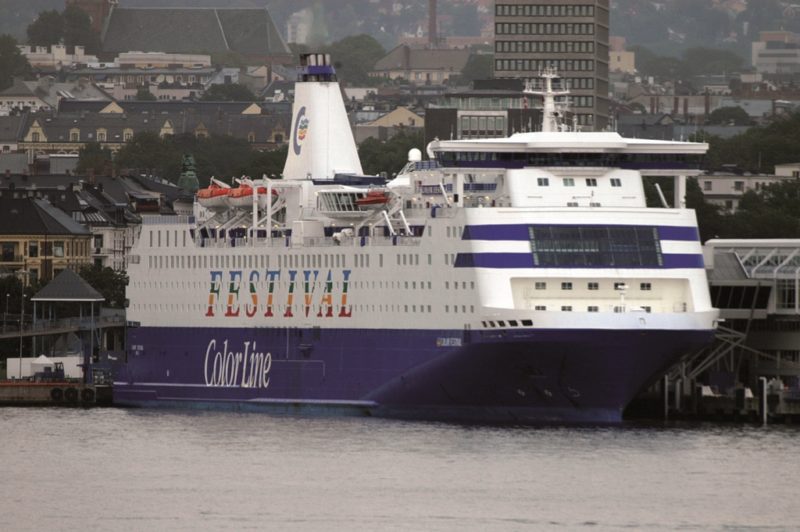 OSLO FERRY SERVICES to NEWCASTLE, COPENHAGEN, FREDRIKSHAVN and KIEL
FRED. OLSEN The Tyne passenger services to both Oslo and Bergen celebrated their centenary in 1990, with the Bergen Line steamer Mercur having sailed from Bergen at 2100 hours on Saturday 31st May 1890 for the Tyne. The Christiania service was at first operated by Rolf Andvord of East Norway Lloyd, but he experienced financial difficulties in 1906 and the service to the Tyne and the ships were sold to Fredrik Olsen, who immediately sold on Sterling of 1890 to Thor E. Tulinius of Copenhagen and ordered a replacement of the same name from Fredrikstad Mek Verksted. She was the first Olsen passenger ship built in Norway and joined the Newcastle to Oslo service via Arendal in 1907. The 'Royal Mail Route' from the Tyne used Olsen passenger ships with names such as Sterling, Sovereign, Bessheim and Blenheim until two luxury ferries were commissioned in 1937/38 with accommodation for 185 First Class and 65 Second Class passengers.
Black Prince was launched first in December 1937 at the Akers Mek Verksted by Crown Princess Martha and ran trials in Oslofjord in May 1938 and she departed from Oslo on her first Newcastle sailing via Kristiansand on 1st July 1938. She was joined by her sister Black Watch in December 1938 and at the time they were the largest ships at 5,035 grt to be built in Norway. Their interiors were considered to be the most luxurious and ingenious of any North Sea passenger ferry. The galley was placed beneath the Main Dining Room with an interconnecting lift. The Dining Room area could be adapted to suit the number of passengers by using portable bulkheads. The engines were twin nine cylinder B & W diesels of 7,000 bhp to give a service speed of 18 knots, and brought down the sailing time to Oslo to only 23 hours. The North Shields berth had been specially constructed in 1937 at right angles to the Bergen Line berth and was tucked away near the Albert Edward Dock entrance.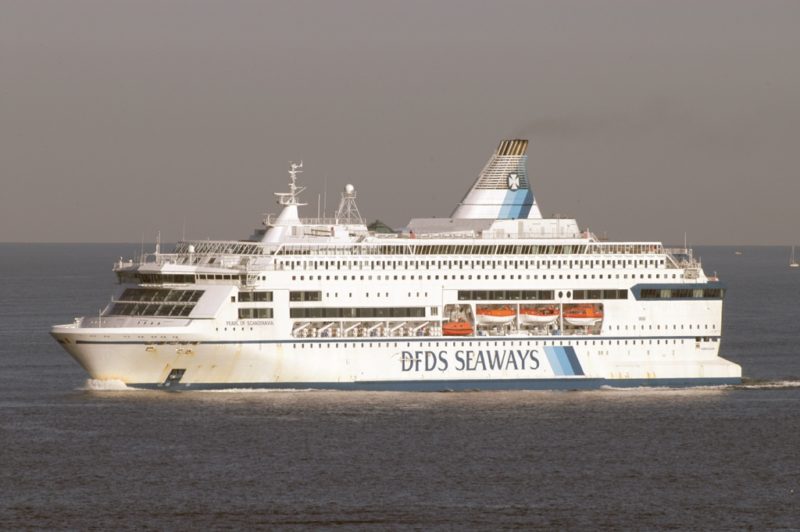 Unfortunately, these two very fine Olsen ferries became war losses after being seized in 1941 for use by the German Navy. This was a grievous blow to the Olsen 'Royal Mail Route' and temporary vessels such as Bretagne of 3,285 grt were used in post-war years until two new replacements were ready. The hulls of the yacht like sisters Blenheim of 1951 and Braemar of 1953 were constructed at the Woolston (Southampton) yard of John I. Thornycroft & Co. Ltd. and then towed across the North Sea to be fitted out at the Akers Mek Verksted yard in Oslo with eight cylinder B &W diesels of 4,600 bhp also installed at Oslo to give service speed of 16.5 knots. The pair had two passenger decks and magnificently raked bows and long fo'c'stle with a very modern combined mainmast and funnel and streamlined aluminium superstructures. They each carried 100 First Class and between 106 and 150 in Second Class, and 36 Third Class passengers, with around 40 cars in the hold lifted aboard by slings under each wheel.
In the summer of 1953, both sisters were able to offer luxury, air conditioned accommodation (with saunas fitted) crossings to Oslo via Kristiansand three times weekly from June to September, reducing to twice weekly in winter. This continued without interruption until 21st May 1968 when Blenheim caught fire about 220 miles east of Dundee. The fire raged out of control and her passengers were evacuated by Braemar and the Ellerman Wilson Line Spero. Blenheim was a total loss and was towed to Kristiansand, and was eventually rebuilt into an Ugland car carrier. Braemar sailed on alone until her final crossing on 2nd August 1975, when she was the last traditional (non car ferry) passenger ship on the North Sea.
The Newcastle to Norway services were amalgamated from 1st October 1975 under the title of 'FRED. OLSEN/BERGEN LINE' with one sailing per week in winter on the Kristiansand, Stavanger and Bergen route, and one sailing on the Stavanger, Kristiansand and Oslo route. This was increased in summer when the jointly owned Black Prince/Venus and Black Watch/Jupiter had become available after their winter schedules to the Canary Islands. The Fred. Olsen owned ferries, Borgen of 1975, Blenheim of 1970 and Bolero of 1973 were also used until DFDS took over the Fred. Olsen/Bergen Line services in October, 1981. A final flourish by Fred. Olsen saw the former Viking Sally of 14,623 grt, completed in 1980 and purchased in 1985 by Olsen and renamed Braemar (2), used on the reopened Newcastle to Kristiansand and Oslo weekly service from 9th September 1989 until June of 1990. The long lived Tyne to Norway services ended on 1st September 2008 with the loss of 340 shore jobs, and it is very unlikely if they will ever run again.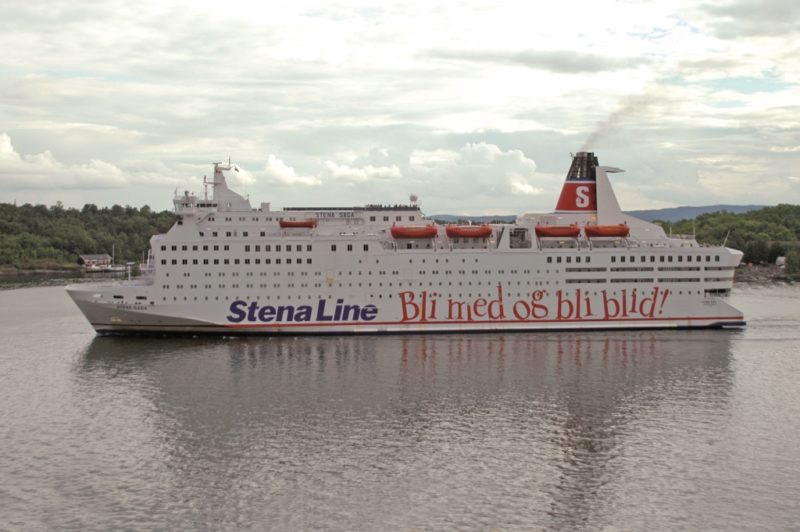 COLOR LINE was formerly Norway Line until it was taken over in September 1987 by the Kosmos Shipping Group controlled by the Skaugen family of Norway and was merged with Jahre Line until renamed as Color Line in 1990. On 4th December 1990, it was announced that Color Line had made an offer of £103 million for the Fred. Olsen North Sea passenger services and the three Fred. Olsen ferries Borgen, Bolero and Bayard. The deal was completed on 15th December 1990 after Color Line had acquired a listing on the Oslo Stock Exchange in November 1990 and a rights issue to purchase outright the Kristiansand D/S ferry subsidiary of Fred. Olsen.
The Oslo to Kiel service by Color Line and the other Color Line Skagerrak and Kattegat ferry services received a boost in 2004 with the delivery of the large ferry Color Fantasy of 75,027 grt with accommodation for 2,770 passengers. An identical sister was completed three years later as Color Magic, making this pair the largest ferries to operate in Northern Europe, with sailing times of 1400 hours and arrival times of 1000 hours at either Oslo or Kiel.
Color Line have also owned two ferries with the name Color Viking, the first being the former Dana Gloria renamed King of Scandinavia in 1989 and purchased by Color Line in 1994. The second Color Viking was built as Peter Pan in 1985 and became Stena Invicta in 1991 before purchase by Color Line in 2000. By 1997, Color Line were also running the fast ferries Silvia Ana and Pegasus II on Larvik to Skagen and Kristiansand to Hirtshals routes in a fleet of ten ferries including Color Festival built in 1985 as Silja Karneval. Color Line Head Office is at Kilgaten in Sandefjord, with an Overseas Office at that time at the North Shields International Ferry Terminal as Color Line were running the Tyne to Norway routes at that time using the ferry Color Viking. A new hybrid battery powered Color Line ferry was delivered at the end of 2019 for the Sandefjord to Stromstad route with dimensions of overall length 160.0 metres, moulded beam of 27.1 metres and a loaded draft of 6.0 metres. She carries 2,000 passengers and 500 cars with a crew of one hundred.
DFDS SEAWAYS had begun as the United Steamship Company A/S (Det Forenede D/S) on 11th December 1866, and amongst its services were Esbjerg to the Tyne from 1876 with Esbern Snare of 480 grt and Esbjerg to the Thames from 1875 with Riberhus of 615 grt, the service being moved to Harwich from 1880. Small passenger steamers of around 1,500 grt powered by triple expansion engines sailed from Esbjerg and Copenhagen to English, Norwegian and German ports. A cargo service was created in 1909 in a joint company between DFDS and J. B. Stang, the Christiania agent of the company. A/S Stadion served Danish and German ports from Oslo as far east as Stettin using Stadion of 519 grt, Stafet of 453 grt and Stadion II of 629 grt. The Oslo to Copenhagen passenger service received a boost in December 1937 with the delivery of the passenger motorship Kronprins Olav of 3,038 grt from the Elsinore shipyard in Denmark with accommodation for 127 First Class passengers, 96 Second Class passengers and 977 deck passengers. She survived the war and was refitted at Elsinore for three months in 1946 before resuming her service from Oslo to Copenhagen on 15th June 1946.
Kronprins Olav served the route from Oslo to Copenhagen regularly until 1961, and occasionally until December 1966 when she was laid up at Copenhagen. She had two consorts during this time in Prinsesse Margrethe of 1957 and her sister Kong Olav V of 1961, both of 5,060 grt with accommodation for 117 First Class passengers, 278 in Second Class and 805 deck passengers with 35 cars lifted onboard by slings. In 1968, this pair were replaced by a larger pair of sisters named Prinsesse Margrethe (2) and Kong Olav V (2) of 7,956 grt and built near Genoa by Cantieri Navali del Tirreno. This second pair had accommodation for 200 First Class passengers, 306 in Second Class and 446 deck passengers and 100 cars, and they continued on the service until laid up at the end of 1983. The two ship passenger overnight service between Oslo and Copenhagen was then served by the following passenger ferries, with one sailing daily from Oslo and one from Copenhagen:-
1983-1985       Scandinavia and Dana Regina
1985-1990       Dana Regina and Dana Gloria/King of Scandinavia
1990-1994       Queen of Scandinavia and King of Scandinavia
1994-2001       Queen of Scandinavia and Crown of Scandinavia
2001-Present   Pearl of Scandinavia and Crown of Scandinavia
Dana Gloria was renamed King of Scandinavia on 10th January 1989, and all of the DFDS promotion material was reprinted as 'Scandinavian Seaways', with existing ships renamed immediately or at the next refit, with purchased and new ships also renamed. Pearl of Scandinavia was built as Athena for Viking Line in 1989, and has three sisters in service on the Eastern Baltic routes, and was purchased by DFDS in 2001 and renamed Pearl of Scandinavia. She is of overall length 178.0 metres and moulded beam of 33.0 metres with accommodation for 1.989 passengers and 320 cars on the car deck, and was renamed Pearl Seaways in 2011. Crown of Scandinavia was built by Brodogradiliste at Split in 1994, and entered the Oslo to Copenhagen service on 26th July 1994. She is of overall length 170.0 metres and moulded beam of 28.0 metres with accommodation for 1,790 passengers and 450 cars on the car deck and was renamed Crown Seaways in 2013. The overnight service has a service speed of 18 knots for an early morning arrival in Oslo, with the call at Helsingborg having been dropped from 15th October 2006 to save fuel and pilotage expenses.
STENA LINE run services from Oslo to Fredrikshavn on the North coast of Denmark, which is also served by Stena Line ferries from Gothenberg. Stena Line was formed by Sten A. Olsson in December 1962 to run chartered small passenger steamers from Gothenburg to Skagen in Denmark. Stena I and Stena II were old triple expansion steam powered passenger steamers built in the 1920s, but Olsson quickly moved into ro-ro car carrying vessels in the summer of 1963. Sessan Line was acquired in 1981, Varberg-Grena Line in 1983 and Lion Ferry in 1985. The British Sealink Ferries was acquired in 1990 from Sea Containers, and by the end of the 1990s decade with the acquisition of Scandlines A/B with Baltic routes, the Stena Line empire was one of 25 passenger and freight ro-ros running on routes in the Baltic, North Sea and Irish Sea. The Oslo to Fredrikshavn route is today served by Stena Saga, built as Silvia Regina in 1981 by Wartsila in Finland. She was purchased by Stena in 1991 and renamed Stena Britannica before receiving her present name in 1994. She carries 2,000 passengers and 55 cars on a nine hour Skagerrak crossing, with a move to the Gothenburg to Fredrikshavn route in winter to partner Stena Danica with accommodation for 2,300 passengers and 82 cars. The 'spoiler' on the back of her large funnel was removed in early 2008, and she crosses six times per week from Oslo to Fredrikshavn. Stena have six new passenger ferries on order at the AVIC yard in China, with three of them due to operate on the Irish Sea and the other trio chartered out to external parties by the sister company of Stena Line, Stena Ro-Ro.
The Cairnryan to Belfast route of Stena run by the chartered Greek owned Stena Superfast VII and Stena Superfast VIII may not be getting any of the new sextet, but instead may receive two vessels transferred from the extensive Stena Line passenger ro-ro fleet.
Some of the historic vessels that you can see in the port of Oslo, featured below.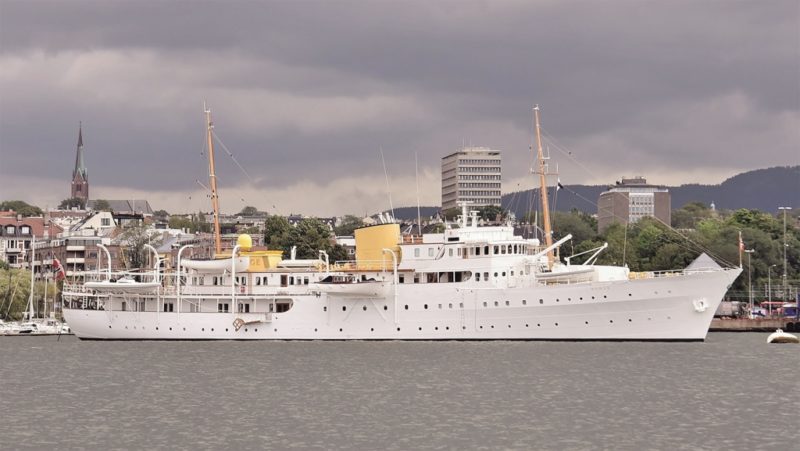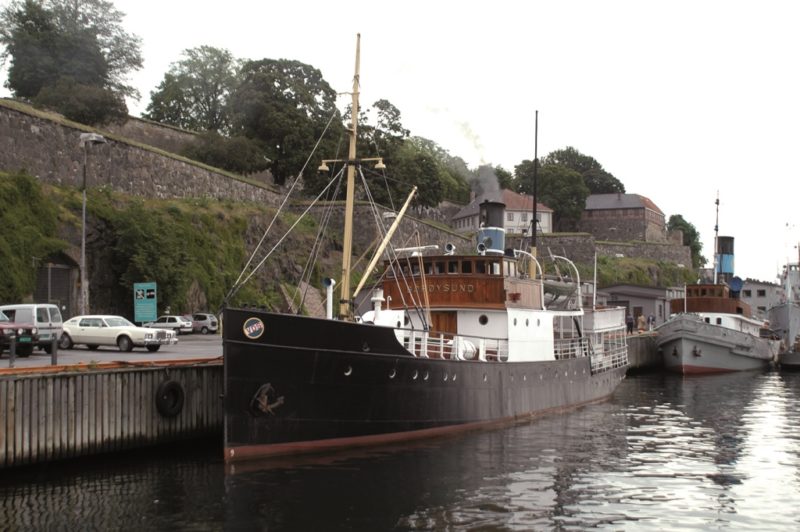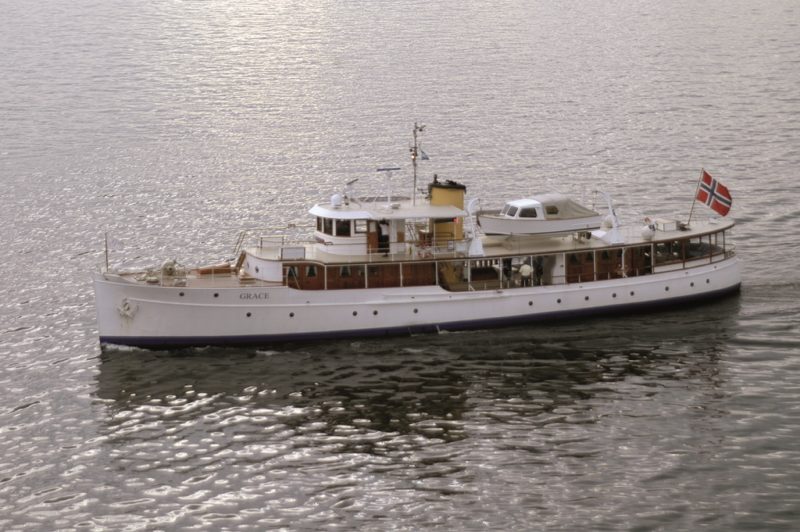 POSTSCRIPT
The Norwegian Maritime Museum on the island of Bygdoy can be reached by local tourist boat at the four Akerbrygge piers in front of the Radhuset Civic Centre. The very large Norwegian seafaring population is well documented, and the panorama film 'The Ocean – A Way of Life' takes one on a cruise around the beautiful coastline of Norway. The museum is next door to the triangular pointed building housing the polar exploration ship Fram, and the Kon-Tiki Museum housing Tor Heyerdahl's famous balsa rafts, Kon Tiki and Ra II, as well as the Viking Longships Museum with a preserved ocean going longship that had been entombed in a burial mound for over one thousand years. Millions of tourists each year flock to this 'Fjord City' as it is a 'Top Ten' city of the world to visit. The music of Edvard Greig is playing in summer at the Munch-Museet, together with the writings of Henrik Ibsen and the art of Edvard Munch on display.
The new South Port at Sydhavna in Oslo will streamline the handling of cargo and reduce emissions of harmful gases. The ferry Pearl of Scandinavia used the new shore power facility at Vippetangen for the first time in March 2019.
All of the DFDS, Color Line and Stena Line ferry fleet also get electrical power in this way at the port when on berth instead or running generators producing carbon dioxide emissions.
The new cargo handling equipment at the new Sydhavna facility will produce much lower emission figures. The southern part of the new port and all of the land to the east of the E18 motorway will be planted with trees to give a green 'lung' beside the port.