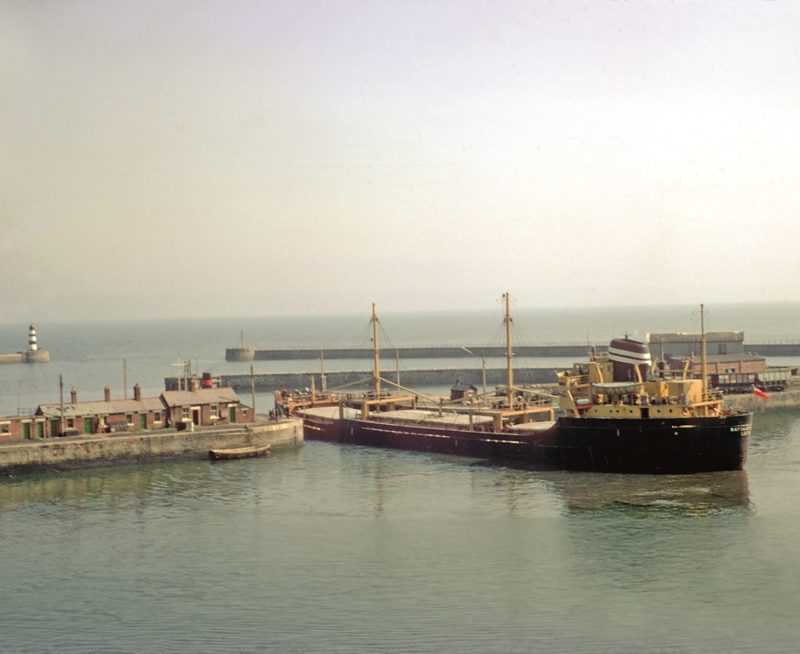 Whaling, Deep Sea and Coastal Cargo Ships
This is a Scottish and Norwegian story as the ancestral home of the Salvesen family was at Mandal to the west of Kristiansand in Southern Norway. The port of Mandal is a small, deep harbour with a depth varying from 10 to 40 metres in a cove on the west side at the southern entrance to Tjeldsund and Indreleia on the coastal route. Thomas Salvesen (1787-1853) ran a timber business and a ship agency, and had a large family of six sons and three daughters. The sons could not all expect to work in their father's moderately sized business, and were encouraged to gain experience in the Baltic States, and at Grangemouth and Leith in Scotland.
Johan Theodor Salvesen (1820-1865) was the third son of the family, and worked in Prussian ports and in Glasgow before setting up an agency in Grangemouth in 1843. Three years later he opened an office in Leith with partner George Turnbull as Salvesen & Turnbull, and sent to Mandal for his younger brother Christian Salvesen (1827-1911) to help out in the Leith office in 1851. J.T. Salvesen withdrew from the Leith partnership in 1853, which then became Turnbull, Salvesen & Company, and then concentrated in building up a separate fleet of coasters operating out of the Grangemouth office, which continued until the inter-war years with one coaster, and with three managed coasters during World War II.

Carl Emil Salvesen was the eldest son of Thomas Salvesen and ran the Mandal business after the death of his father, and he had married Jane Turnbull, sister of George Turnbull in the Leith office. Christian Salvesen lived and operated from 20, Charlotte Street in Leith, later Queen Charlotte Street and he initially operated as a shipping and forwarding agent, shipbroker and timber merchant, and left the partnership to set up Christian Salvesen & Company in 1872, based in Leith. He founded the mining company, Orkedals Mining, in 1868 with Wilhelm August Thams (1812-1884) and purchased several mines around Lokken in Norway, whose ores eventually provided cargoes for his ships. He began buying coastal steamers in the 1880s and began a regular line to Stavanger from 1886, with nine small coasters owned at the turn of the century. Valund, Tronda and Otra, each of around 700 grt, were the first ships on the Leith to coastal Norwegian trades, three ships came in 1928 from the Glen Line of John Cook & Son and had been engaged in the same trade, and the last five were the coastal motor sister ships Fidra, Otra, Soutra, Logna and Tolsta completed between 1956 and 1960 of 1,333 grt and 1,555 dwt, with Laksa and Tolsta the last to be sold off from Norwegian coastal trading in 1971.
Christian Salvesen was married to Amalie Georgine Salome Andorsen (1828-1901), the daughter of a prominent Norwegian shipowner, and their children included Edward Theodore Salvesen (Lord Salvesen) and Theodore Salvesen, and their grandchildren included Harold Keith Salvesen (1897-1970). The latter was the second son of Theodore Salvesen and Annie Burnet, and he devoted his career to the Salvesen whaling ventures, being present on South Georgia during most of every whaling season. In 1883, Christian Salvesen had delegated management of the shipping business to his eldest sons Thomas and Frederick, who became partners in the business. All are buried in the Salvesen grave in Rosebank Cemetery in Edinburgh, with the plaque at the foot of the grave having the dedication 'Blessed are the Pure in Heart'.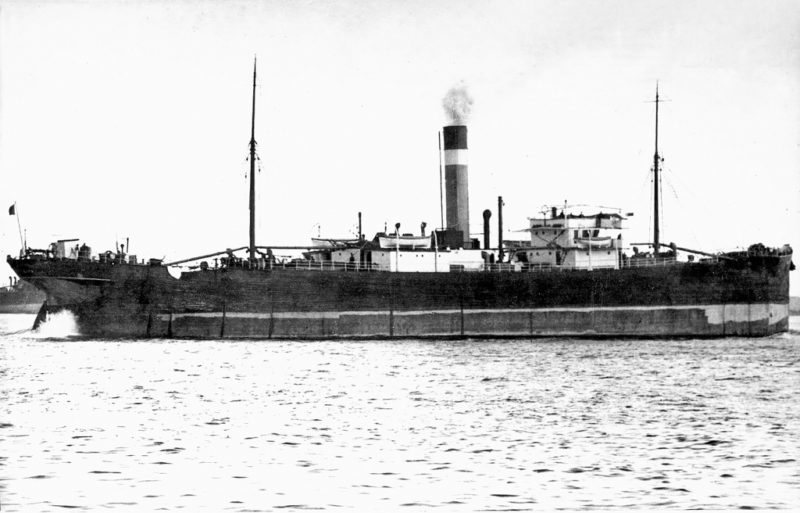 Subscribe today to read the full article!
Simply click below to subscribe and not only read the full article instantly, but gain unparalleled access to the specialist magazine for shipping enthusiasts.