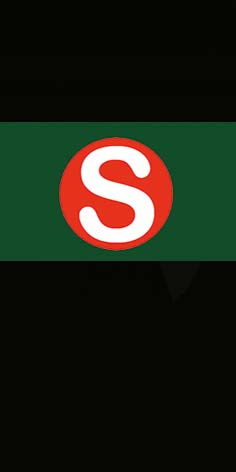 Five generations of one family and a very long history from 1882 of 135 years of continuous shipowning and ship management have made The Schulte Group into one of the greatest ship management businesses with worldwide general cargo, container, gas tanker and specialised fleets. In 1950, the fleet had to be rebuilt from almost nothing after the devastation of World War II into a vast fleet today of over six hundred owned and managed vessels. This is due to the willingness of the Schulte family to engage in joint ventures and enterprises with like minded banking and leasing companies to build up the business. It is true that the shipping freight rates since 1950 have nearly always been good, but even in the very bad trading markets of the late 1970s and early 1980s, the Schulte family kept going with skill and determination to ride the financial storms until the good markets prevailed again.
Schulte And Bruns
The first generation of the Schulte family of shipowners set up in business in 1882 as ship's agents and shipbrokers as Schulte and Bruns in Papenburg. Konsul Johann Hermann Schulte (1847-1920) from Leer and his partner Christoph Bruns from Brake worked together on the quayside at Papenburg. This quay was located not too far from the giant modern day cruise ship building shipyard of Meyer Werft. The schooner Immanuel, owned by J. J. Wallis and Son, called at Papenburg with cargo on 20th February 1882, and this is taken as the starting date of the business. On 18th January 1883, the business was officially registered in Papenburg, the town having a big fleet of 190 seagoing ships and 23 shipyards at this time. Schulte and Bruns established a branch in Emden in 1892, with the Schulte partner moving to Emden, and the Bruns partner remaining in Papenburg, both continuing in business as Schulte and Bruns.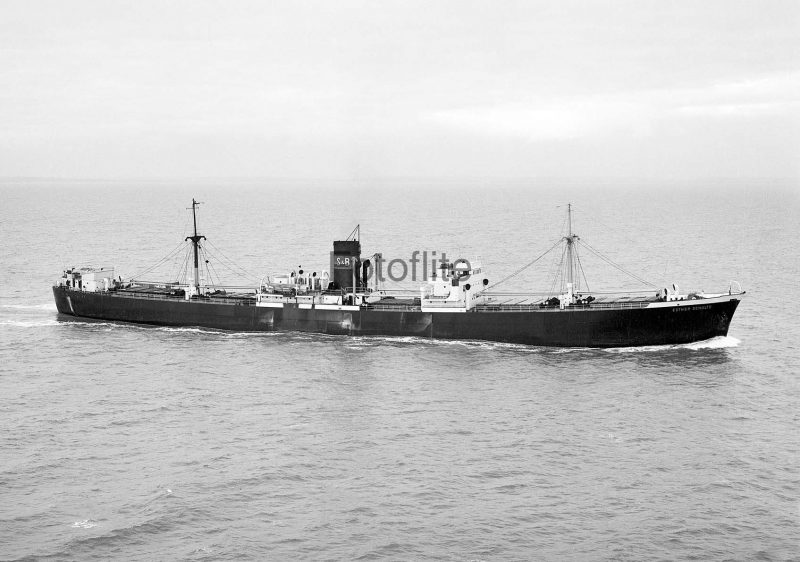 Twelve sailing ships were owned over the period from 1888 to World War I and were traded in the Baltic Sea and North Sea timber trades. These including black hulled three masted wooden schooners and brigantines registered at Papenburg such as Adolphine of 230 grt built in 1872 at Quebec, Albion of 366 grt built in 1863 at Elbing, Alpha of 118 grt built at Papenburg in 1855, Balthasar of 287 grt built in 1877 at Ribnitz and in the fleet from 1896 to 1902, Elisabeth (ex Christine) of 143 grt built in 1857 at Papenburg, Germania of 516 grt built in 1866 at Danzig, Immanuel of 229 grt built in 1861 at Griefswald, M. B. Cohn of 241 grt built in 1866 at Rostock, and Victoria of 257 grt built in 1867 at Arichat in Nova Scotia.

The first steamship was purchased in 1912 as Cora of 3,700 dwt and was renamed Konsul Schulte after her owner. She had been built in France in October 1906 as Deux-Sevres as one of six identical steamers for Compagnie de Navigation d'Orbigny-Faustin (A. Capelle et Compagnie of La Rochelle) by the Forges et Chantiers de la Mediterranean at Graville near Le Havre. Her 'three island' sisters were Vendee, Indre, Sarthe, Mayenne and Loiret, and had overall lengths of 89.9 metres, beam of 13.4 metres and draft of 6.5 metres, and had a service speed of ten knots from a triple expansion steam engine. Konsul Schulte was traded for five years during World War I until sold in 1917 for the high prices then obtainable. She was renamed Tebea and after three more changes of name was wrecked to the east of Okujiri Island on 20th April 1930.
In 1917, the inevitable separation of the Schulte and Bruns partners was agreed upon by both partners, with Konsul Johann Hermann Schulte continuing in business at Emden, and Christoph Bruns continuing in business in Papenburg, both under the name of Schulte and Bruns. The next steamship was also named Konsul Schulte (2) of 4,500 dwt in 1924 when purchased as Cardiff, and had been built in 1898 by the William Gray yard at West Hartlepool for Morel of Cardiff. She had kept her name of Cardiff when sold to the Sovereign Shipping Co. Ltd. (F. Mundy of Cardiff). On 4th November 1931, Konsul Schulte (2) was in collision with the Danish auxiliary schooner Havet in the Baltic Sea off Swinemunde, the schooner capsized and sank.
The inter-war years were the period of management of the second generation of the Schulte family as shipowners, with Konsul Heinrich Schulte (1876-1937) and Johann Schulte (1877-1938). Medium sized steam tramps were purchased for worldwide trading, and were first registered under Schulte and Bruns before being transferred to the 'Atlas' Reederei Akties, set up in Emden in 1922.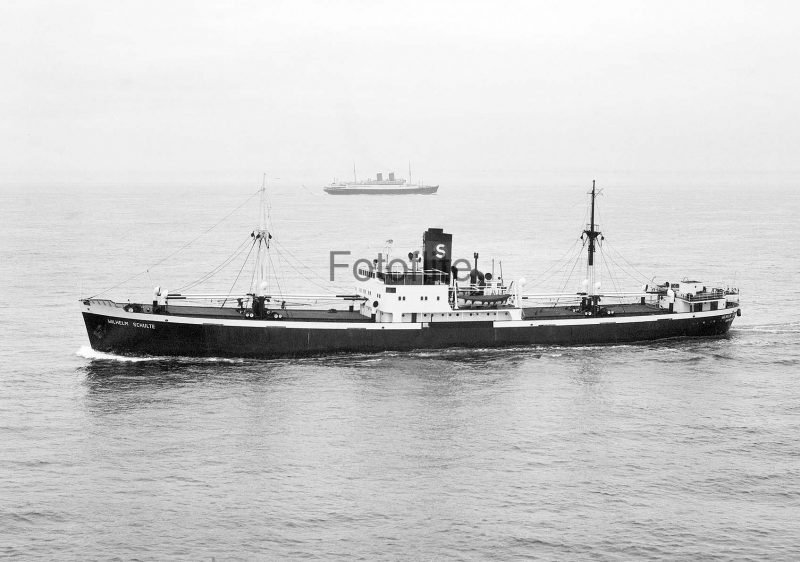 Subscribe today to read the full article!
Simply click below to subscribe and not only read the full article instantly, but gain unparalleled access to the specialist magazine for shipping enthusiasts.