A Megastar Of World Cruising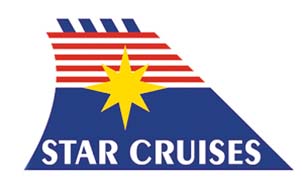 Star Cruises has become the third biggest cruise line in the world in just twenty one years after a new start up in 1993 offering Far East based cruises. The takeover in 2000 of the long established Norwegian Cruise Line (NCL), formed in 1968 as Norwegian Caribbean Lines, expanded the cruise portfolio to worldwide cruising. When these two cruise lines are taken together, they currently operate twenty two big cruise ships cruising worldwide. Carnival Cruise Lines occupies the top position in the world in terms of number of cruising berths, with Royal Caribbean International in second position.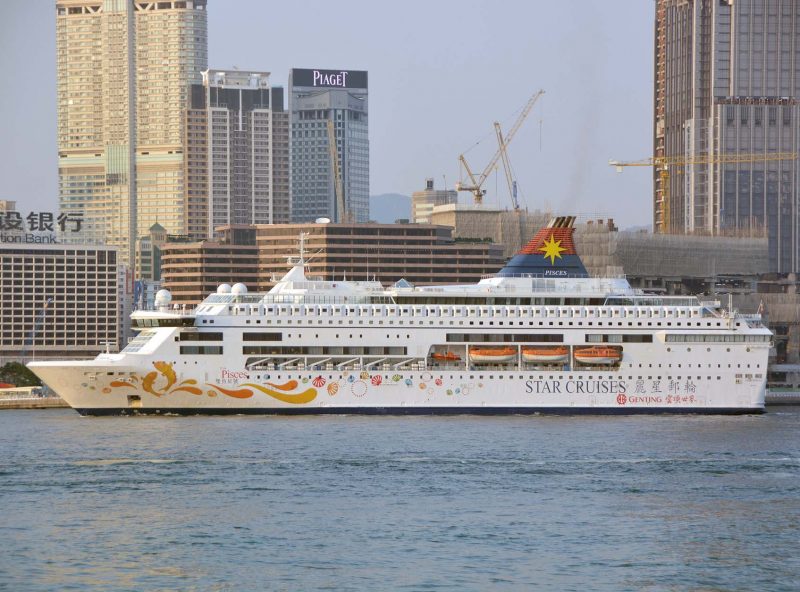 Star Cruises was founded on 10th November 1993 as an associate of the powerful Malaysian Genting International Group with many hotels and luxury resorts in its portfolio. The aim was to dominate the fast growing Asian cruise market from Singapore and Hong Kong, particularly up the west coast of Malaysia to Langkawi in Malaysia and Phuket (pronounced 'pooket') in Thailand. In April, 1995, Star Cruises launched a HK$32 million promotion campaign to raise its profile and clarify the three types of cruising experience it offered. Chief Executive Eddy Lee had masterminded this advertising campaign for these three types of cruising:-
STAR cruising experience, comprising two big cruise liners, Langkapuri Star Aquarius based in Singapore and Star Pisces based in Hong Kong, to appeal to first time cruisers. Langkapuri Star Aquarius was named after the Langkapuri Beach Resort at Cenang Beach on Langkawi Island, whose capital is Kuah and is the largest of one hundred islands in the archipelago. She offered three day cruises from Singapore to Langkawi and Phuket all year round. Star Pisces offered three day cruises from Hong Kong to Shanghai and Japan all year round. They were purchased from Viking Line as the passenger car ferries Athena and Kalypso and converted with full cruising public rooms and facilities. They featured large duty free shopping centres and supermarkets, two casinos with one having a finely detailed ceiling and red décor, seven restaurants, and a top rated health club for men with gymnasium, swimming pool, whirlpool, massage and sauna. Star Pisces has a Chinese restaurant serving Cantonese and Sichuan food, and a Japanese restaurant serving sushi seafood.

SUPERSTAR cruising experience, comprising the medium sized cruise liner Superstar Gemini, to appeal to traditional 'western' cruise passengers from America and Europe who wanted high class service and multiple destinations. She offered five day cruises to and from South East Asian ports including Singapore, Bangkok, Beijing, Bangkok and Japanese ports all year round. She had been built at Valencia by Union Naval de Levante as Crown Jewel in 1992 and had a sister in Cunard Dynasty, and featured a five deck glass walled atrium.
MEGASTAR cruising experience, comprising two much smaller yacht like cruise ships, Megastar Taurus and Megastar Aries, to appeal to sophisticated, rich cruisers who wanted the opulence and atmosphere of private yachts. The two yacht like cruise ships had berths for only 82 passengers in 33 cabins and were served by 59 crew members. They offered seven day luxury cruises to and from South East Asian ports all year round. They featured Asian and international cuisine, good use of wood in the public rooms, and with a private club ambiance and sophisticated décor.
The advertising campaign certainly worked, as by the end of 1995 one half of a million Asians had taken a cruise, with 50% of clients Singaporeans, 30% of clients Malaysians, and 20% of clients coming from other Asian countries. The marketing campaign was aimed at airline and hotel reservation systems and new internet systems, and thus tended to attract a younger profile of clients. Star Cruises had offices at the end of 1995 in Singapore, Hong Kong, Kuala Lumpur, Penang, Thailand, Taiwan, Japan and Jakarta in Indonesia. The company won the World Travel Market Global Award for 1995 for promoting Asian holidays. International cruise passengers began to be attracted from Australia and New Zealand, and their dark blue hulls and colourful funnel colours were beginning to be noticed in brochures in the United States. The funnel colours are blue on the lower half and red and white horizontal stripes at the top, with a golden yellow star in the middle of the funnel.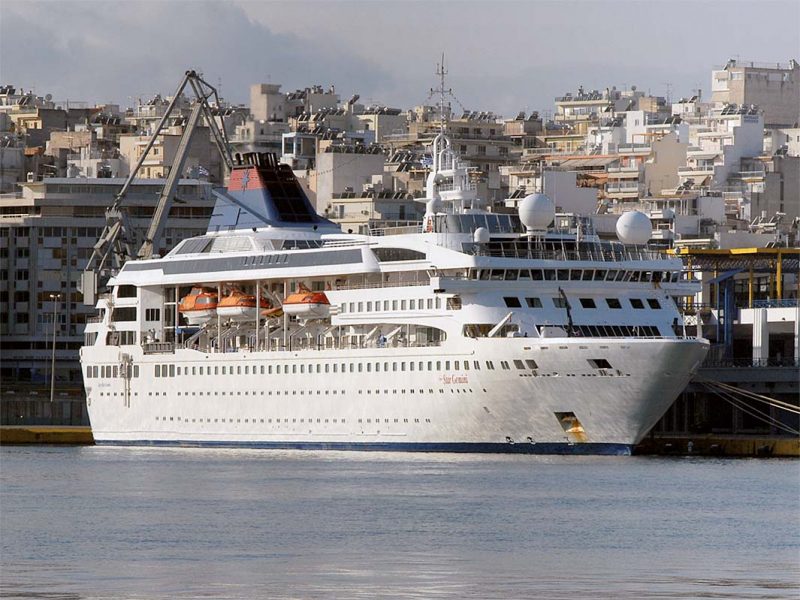 Subscribe today to read the full article!
Simply click below to subscribe and not only read the full article instantly, but gain unparalleled access to the specialist magazine for shipping enthusiasts.