Frank C. Strick & Co. Ltd.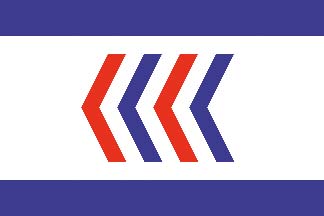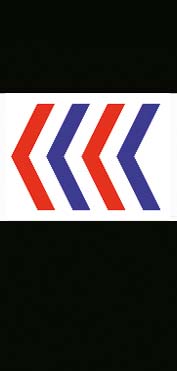 Strick Line became famous for a rapid rise to pre-eminence in the Persian Gulf liner trade, but also had a substantial tramping fleet trading to the Mediterranean. Frank Clarke Strick belonged to the Strick families of Swansea and his father, James Strick, was a Lloyd's Agent in the 1840s as well as a charterer and shipper of coal from Swansea and later a shipowner in a small way. James Strick had married Emily Huxham from Devon in 1839 and Frank Clarke Strick was born as their third child on 7th October 1849. He joined his father's business in Gloucester Chambers, Swansea before becoming a partner in Poingdestre & Mesnier, shipbrokers of the same address. Jules Mesnier was to become a lifelong friend of Frank with each writing weekly to the other, and it was really their friendship that was the basis of the later Strick Line.
Frank C. Strick moved to London in 1885 and began in business on 20th October 1885 at the age of 36 years as Frank C. Strick & Co. Ltd., shipbrokers and coal exporters of Bishopsgate Street, London EC.
The nominal share capital was £2,000 but this was subsequently increased to £50,000 in 1895 and £100,000 in 1903. The basis of his shipowning career was the iron ore trade from North Africa, particularly from the Mokta mines there, with the Mokta Company of Paris having close associations with Jules Mesnier. Frank also made close contacts with the ore brokers Naylor, Benzon & Co. Ltd. and in 1887 he established the Anglo-Algerian Steamship Co. Ltd. (known as Strick Line Ltd. from 1913) to own his first vessel, Normand, purchased from Jules Mesnier. He also established the London & Paris Steamship Co. Ltd. at this time as a vehicle for raising further finance, with the initial finance coming from his favourite cousin, Ann Jose Strick from Swansea. The first steamer exported coal from South Wales to France and Italy and imported iron-ore from North Africa. He then contracted with William Doxford & Sons Ltd. on 28th November 1888 for a new steamer of 2,700 dwt with a partial awning deck at a cost of £23,350. She was launched on 1st July 1889 as Alphonse Parran, in honour of the then Chairman of the Mokta Company of Paris and left on her maiden voyage from Sunderland on 9th August 1889 for Algiers under the command of Capt. Kodder. As with all the other first Strick steamers she was registered at Swansea.
In 1892 Frank was inspired by Jules Mesnier to despatch Alphonse Parran with coal and general cargo to the Persian Gulf, calling at Red Sea ports en-route. It was this voyage that led to the founding of the Anglo-Arabian & Persian Steamship Co. Ltd. later in 1892 and the development of the Gulf trade. In April, 1893 Arabistan of 4,500 dwt was delivered from Alexander Stephen & Sons Ltd. at Linthouse in Glasgow. A larger sister, Turkistan, was delivered in August, 1894 by the same yard for the same trade, having been launched as Farsistan. The Anglo-Algerian Steamship Company (1896) Ltd. was formed in 1896 with Jules Mesnier as Chairman to expand the Mediteranean business, and the names of new ships were also to be of Persian origin so that they might be utilised on the Gulf service. William Gray delivered Baluchistan in 1896 for the Mediterranean trade and a further five tramps for this trade up to March 1899. A total of fifteen new steamers were owned in 1900 with offices in London, Swansea, Cardiff, Newport and Manchester.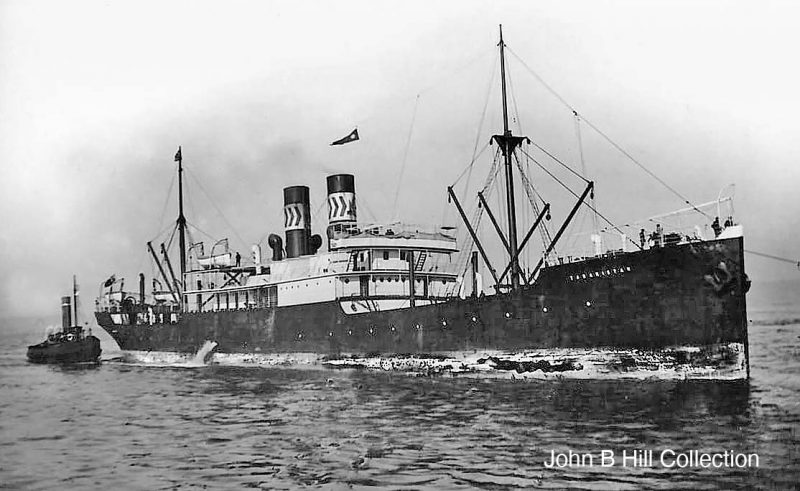 The two main Persian Gulf traders, Arabistan and Turkistan, quickly established themselves in the Gulf trades and were profitable, but as the outward sailings rarely obtained a full cargo for the Gulf alone, he introduced calls at Mormugao and the Malabar Coast of India as the diversion was minimal. The Bombay and Karachi trades were a much tougher nut to crack as the lucrative Government and railway contracts were jealously protected by the West India Conference of the established British India, P & O, Clan Line and Ellerman companies. Control of this trade was by Government official tender and Frank Strick made keen, successful tenders, which was in Government interests since competitive Strick rates lowered Conference rates. Strick ships loaded with Indian and Gulf cargo at London and Newport, but the Conference retaliated by then accepting Gulf cargo outwards and trans-shipping into British India ships at Bombay. They then loaded full cargoes of dates in the Gulf homewards during the date season.
Frank Strick was able to conclude an independent agreement in July 1903 with the Bucknall S.S. Co. Ltd. and the West Hartlepool Steam Navigation Co. Ltd. (J.E. Guthe & Co.) for the Gulf trades in the proportion of Strick (23/60ths), Bucknall (23/60ths) and Guthe (14/60ths). The duration of the agreement was for six years and the ships provided were to be in the range of 3,000 to 4,800 dwt. Henry Bucknall and his associate shipbroker Edward Lloyd were short of ships at the turn of the century and purchased 20 steamers between 1898 and 1902, including the original Strick Turkistan in 1898 and Arabistan in 1901. The Strick fleet had grown to a dozen new ships by the date of this agreement and included a new Arabistan and Turkistan. The outward ports were Manchester, Cardiff, Newport and London with much competition at Manchester with the Conference Liverpool trade, who retaliated in the Gulf trade by offering to on-carry from Bombay to the Gulf at one-third of whatever rate was levied from Manchester.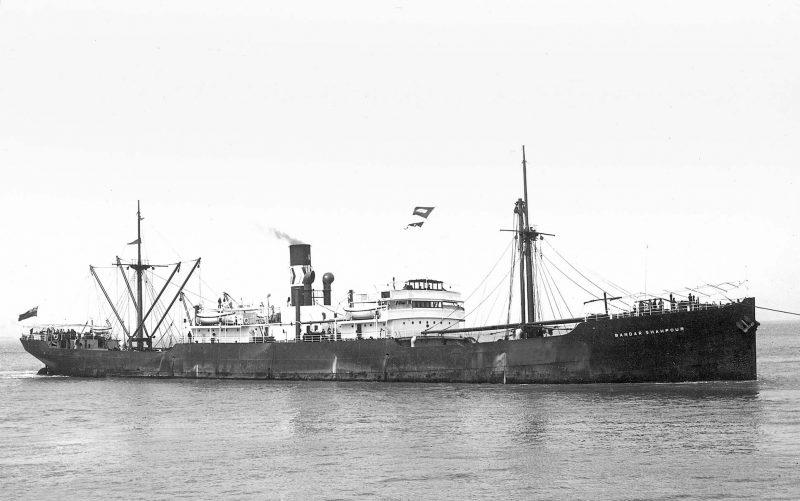 Strick was making great inroads with Midlands cargo through Newport and a freight rate war looked inevitable with the West India Conference. This was avoided by Strick offering in 1905 to load to India from the U.K. West coast at Newport and Cardiff only, and to share his substantial Mormugao charters on a 50-50 basis with Ellerman. Strick gradually became less of a threat to the Bombay Conference by 1914.
Bucknall Lines were taken over by the Ellerman Group in 1908, and the West Hartlepool Steam Navigation Co. Ltd. had withdrawn from the trade by 1909, leaving Strick and Ellerman to draw up an agreement in March, 1909 to share both the outward and homeward Gulf cargoes between them. Frank Strick was becoming important in the Persian Gulf area, together financing with the Burmah Oil Co. Ltd. William Knox d'Arcy between 1901 and 1908 in his quest for oil. During the period 1903 to 1908 Strick ships carried large quantities of equipment, stores and personnel to the Gulf for the D' Arey exploration team and together with the Strick agents in the area were of great assistance to the drilling teams. This was crowned with success on 26th May 1908 with the first commercial oil find at the Temple of Solomon site in Persia, leading to the setting up of the Anglo-Persian Oil Co. Ltd. in 1909 (later BP). Although the Strick and Ellerman ships were to load alternately for the Gulf, Sir John Ellerman gave Strick full control over the trade to act as loading brokers in London, define loading and discharging ports, fix freight rates etc., as if the service was owned by Strick.
Strick as manager of the trade was charged to be fair as to the cargo carried and ports to be served, and to recognise the equal rights of Ellerman.
The general and piece goods trade from Manchester provided plenty of outward cargo for Gulf, Red Sea ports, Bombay and Karachi; and sometimes returning with dates to the U.S. Gulf and cotton from there to Manchester.
Tabaristan of 1903 sailed from the U.K. in 1905 calling at St. Helena with cattle to feed Boer prisoners of war from South Africa. She then proceeded to Cape Town with Government stores and on to the Gulf with general cargo. At Basrah she loaded dates for New York, moving down to Savannah to load cotton for the Continent. Tabaristan of 1907 from the Henderson yard on the Clyde was given two funnels to emphasise the Strick importance in the Gulf, and was the only Strick ship to have this appearance. She had accomodation for 20 passengers but ran ashore off Kas Madraka in 1909 during the night under the command of Capt. J. B. Moore. This seasoned seafarer quickly put out anchors and refloated her before Arab looters arrived. She was fast but burned 70 tons of coal per day and became uneconomical, being sold to the Admiralty in 1913 as a destroyer depot ship. A dozen new Strick ships had been commissioned between 1905 and 1907 with the older ships being sold off for further service, particularly to the New York & Cuba Mail S.S. Co. Ltd. for Caribbean services.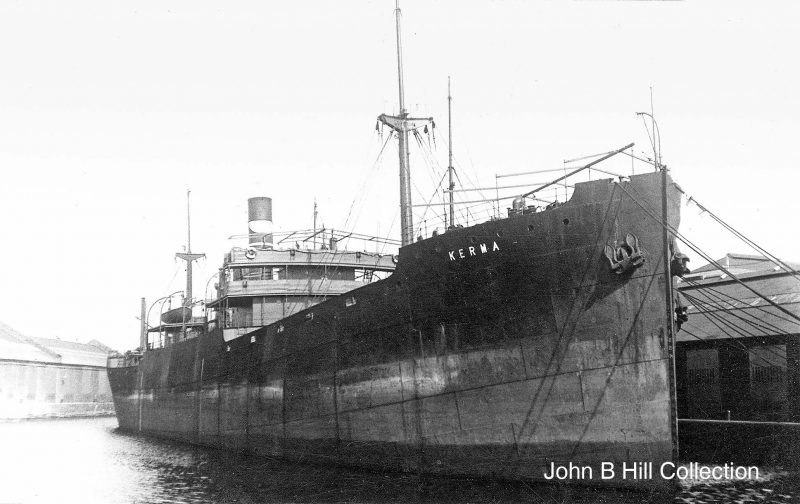 Subscribe today to read the full article!
Simply click below to subscribe and not only read the full article instantly, but gain unparalleled access to the specialist magazine for shipping enthusiasts.