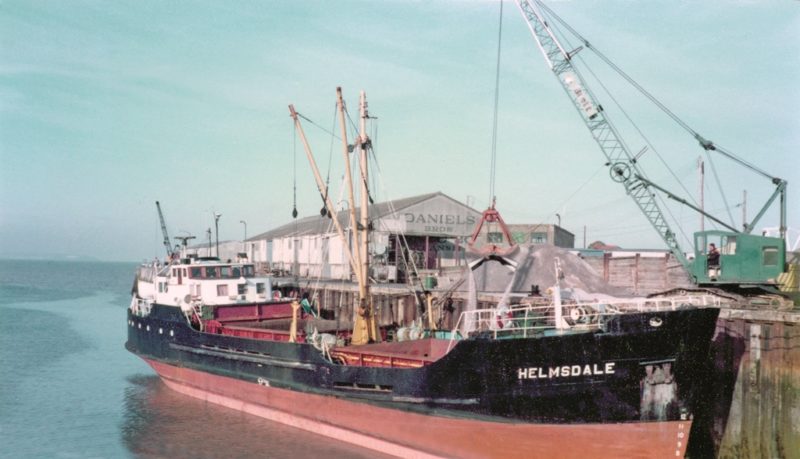 As 'Staycationers' last year, my family opted to rent a 200 year old fisherman's cottage in the North of Scotland's Black Isle harbour-village of Avoch.
Adjacent to the harbour hard standing was to be found a small 'U' shaped plinth, which provided an illustrated but brief history of the port. This included a pair of unclear photographs of small coastal vessels and which sparked my curiosity.

The first, a two masted tops'l schooner, was captioned "Dispatch" and which for many years had traded between Avoch and Aberdeen with inbound cargoes of mainly coal and according to season, outbound with grain, potatoes and/or timber. My subsequent home research revealed the vessel to be the 1888 Garmouth built wooden hulled Inverness registered but Gloucester owned "Despatch"- during the early 1930s reportedly one of the very last Moray Firth designed sailing vessels remaining afloat. Records also indicate that during her later years, the vessel traded from Gloucester to Ireland.
Of greater intrigue however was the adjoining photograph, captioned "The last coal cargo arrived at the harbour in 1984" illustrating the stern aspect of an all-aft, un-named vessel whose design was in the nature of a Dutch motor coaster typical of the 1940s-1950s era. So unclear and somewhat weathered was this mono chrome illustration, that I opted to sketch the vessel's key features as a means to later identify this seemingly obscure but somewhat attractive little ship. A later search of reference material produced conclusive evidence that the vessel was the 1956 German built 402 gross ton motor coaster Helmsdale. Curious as to her origins with such name, investigation led to the early 19th Century founded village of Helmsdale, now a tourist and river fishing destination, located where the River Ullie (or River Helmsdale as it is more usually referred today) meets the sea on Sutherland's lower east coast. It was at this port which during earlier years had boasted the largest herring fishing fleet on Scotland's east coast, thereby providing full local employment and a burgeoning economy, where Helmsdale based George Couper & Co. Ltd., hitherto early 1900s periodic owners of several Wick registered cargo steamers and fishing vessels, operated their main business interests including herring curing and local distribution of coal imports for the region's residents and fishing fleets.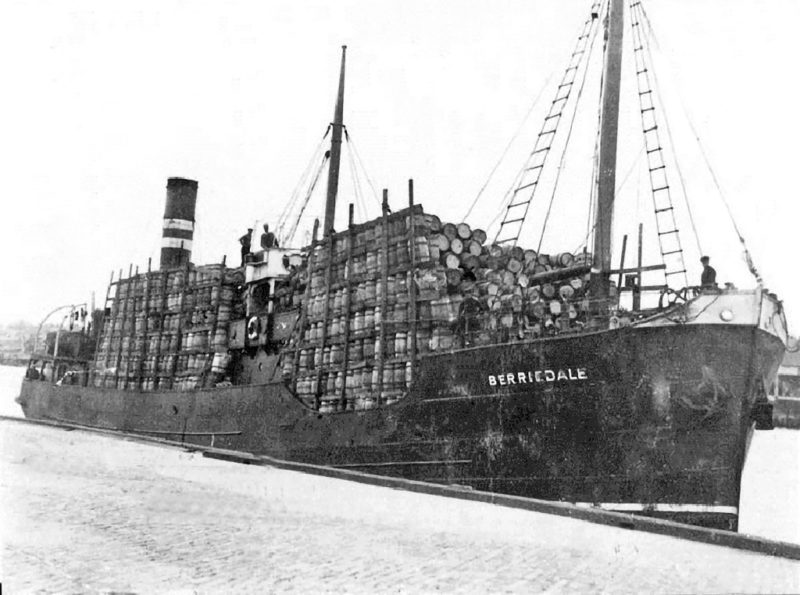 Subscribe today to read the full article!
Simply click below to subscribe and not only read the full article instantly, but gain unparalleled access to the specialist magazine for shipping enthusiasts.