Part Two: Union-Castle Line 1900-1945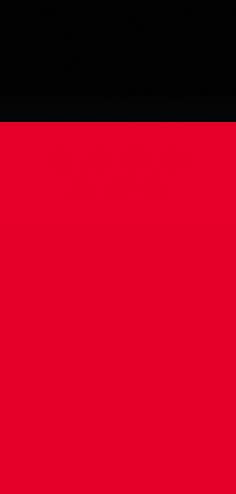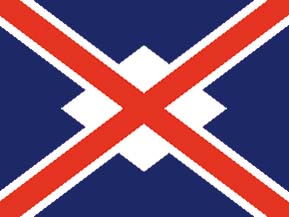 In 1900, the fastest Union-Castle Line express liner with lavender hull and vermilion red funnel with a black top took a few hours over fifteen days to reach Cape Town from Southampton. Thus, it was essential for the crew to keep passengers happy and amused on the long voyages with a variety of games e.g. egg and spoon race, tug of war, deck quoits, frog races, knocking each other off a 'bolster' suspended above a temporary canvas swimming pool, the mandatory 'crossing the line' ceremony for all those who had never crossed into the southern hemisphere before, dances, music from the ship's orchestra, and special acts from entertainers. The merger of Union Line and Castle Line to form the Union-Castle Mail Steamship Co. Ltd. had taken effect on 8th March 1900, with 22 ships from the Union Line and twenty ships from Castle Line. These are now listed with 'M' after their name denoting Express Mail Ship, 'I' denoting Intermediate Ship, and 'C' denoting Cargo only:
Castle Line
Garth Castle (M), Hawarden Castle (M), Norham Castle (M), Roslin Castle (M), Pembroke Castle (I), Dunottar Castle (M), Doune Castle (I), Lismore Castle (I), Tantallon Castle (M), Harlech Castle (I), Arundel Castle (I), Dunvegan Castle (M), Tintagel Castle (I), Avondale Castle (I), Dunolly Castle (I), Raglan Castle (I), Carisbrook Castle (M), Braemar Castle (I), Kinfauns Castle (M), Kildonan Castle (M).
UNION LINE
Arab (M), Trojan (M), Spartan (M), Moor (M), Mexican (M), Scot (M), Gaul (I), Goth (I), Greek (I), Guelph (I), Norman (M), Briton (M), Gascon (I), Gaika (I), Goorkha (I), German (I), Sabine (C), Susquehanna (C), Galeka (I), Saxon (M), Galician (I), Celt (on order) (M).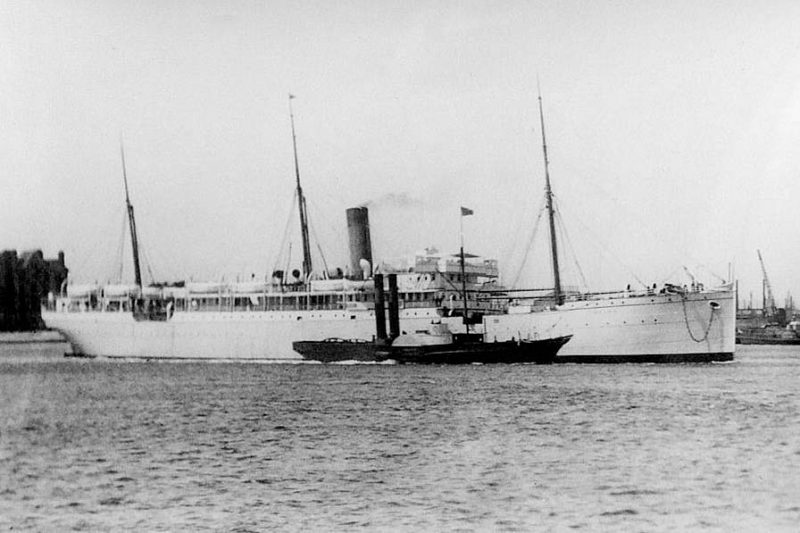 Galician was renamed Glenart Castle and German was renamed Glengorm Castle, but the rest of the Union Line fleet kept their names until they were sold off or scrapped. Moor sailed from Southampton on 10th March 1900 as the last vessel to depart in Union Line colours of white hull and yellow funnels as a mail steamer. A week later, the new houseflag was hoisted, firstly on board Dunottar Castle and then to the foremast of the intermediate steamer Gaika, which was berthed astern. Gaika sailed first, passing Dunottar Castle amidst reciprocal cheers. On 24th March 1900, Briton set sail in the Castle Line colours now adopted by the new company – vermilion red funnels with black tops and a lavender grey hull with red brown waterline.
The houseflag of the new company selected elements of both of the predecessor flags. The Castle Line houseflag was also the personal flag of Sir Donald Currie with his red 'C' in the middle of the white saltire. The red saltire of the Union Line was now superimposed on the white of Castle Line, and the blue field of the latter absorbed the border of the Union Line flag with the addition of a centrally placed white diamond to give a dramatic and eye catching houseflag.
Two of the large fleet of liners were lost within a few years of the amalgamation. The three masted Tantallon Castle of 5,636 grt completed in 1894 by the Fairfield yard was lost on 7th May 1901 at the end of a long voyage from Southampton. She encountered fog forty miles north of Table Bay and ran onto a shoal a few hundred yards to the northwest of Robben Island at 1520 hours. Capt. de la Cour Travers sounded the ship's siren and fired distress rockets and guns. Calm was maintained on board until the local steamer Magnet arrived nearly two hours later and took off all 120 passengers and some crew members. All attempts by the remaining crew and harbour tugs to free the vessel were in vain and a few days later high Atlantic swells battered the vessel to pieces.
Subscribe today to read the full article!
Simply click below to subscribe and not only read the full article instantly, but gain unparalleled access to the specialist magazine for shipping enthusiasts.